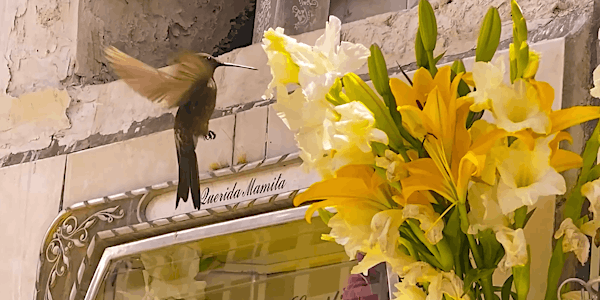 Amaru's Tongue: Daughter
Visit Auto Italia's upcoming exhibition 'Amaru's Tongue: Daughter' by Chuquimamani-Condori and Joshua Chuquimia Crampton.
When and where
Location
Auto Italia 44 Bonner Road London E2 9JS United Kingdom
About this event
Auto Italia is pleased to announce Amaru's Tongue: Daughter, the first international solo exhibition by US-based artists Chuquimamani-Condori (Elysia Crampton Chuquimia) and Joshua Chuquimia Crampton.
In a newly commissioned moving image, the artists, who are members of the Pakaxa Aymara nation, enact a ceremony for their grandmother and explore their family's rituals around death. Underpinned by the nation's abolitionist traditions as inseparable from the Black radical tradition, this project attests to different spacetimes and ways of imagining as 'abolition geographies' (Ruthie Gilmore Wilson, 2017).
Amaru's Tongue: Daughter is commissioned by Auto Italia and produced by Auto Italia, London; Centre d'Art Contemporain Genève and Haus der Kunst, Munich.
The exhibition has been made possible with the support of Headline Exhibition Supporters Cockayne – Grants for the Arts and The London Community Foundation, and with further support from the Contemporary Bolivian Arts Trust UK and Chelsea Art Club Trust.
Chuquimamani-Condori and Joshua Chuquimia Crampton are Aymara multidisciplinary artists and musicians. Under the moniker Elysia Crampton, Chuquimamani-Condori has released multiple critically acclaimed records, including her most recent LP ORCORARA 2010 (2020). Recent presentations include the Biennale of the Moving Image at Centre D'Art Contemporain in Geneva (2018) and LUMA Westbau in Zürich (2018). Her first book Amarupachankiri was published earlier this year with Puro Fantasia. Joshua's recent releases include 4 (2021) and The Heart's Wash (2020), a full-length project of solo guitar compositions.