Description
Amare Global Launch Tour, Boston-Newton
Date: Saturday, June 2nd
Time: 10:00am - 4:00pm
Location:
Crowne Plaza Boston-Newton Hotel
320 Washington Street
Newton, MA 02458
Speakers:
Dr. Shawn Talbott - Chief Science Officer/Founding Executive
Pat Hintze - Founding Wellness Partner
There has been a radical shift in scientific thinking that your mental
health might not just be in your head . . . but it's in your gut!
Come learn why.
10:00am – 12:00pm Introduction to Amare (invite guests):
Amare, The Mental Wellness Company, is a new and exciting company in its launch phase. Amare's vision is to lead the global mental wellness revolution, empowering people to live happier and healthier lives.
12:00pm - 1:30pm Lunch Break (on own)
1:30pm - 4:00pm Product & Business Training:
Amare's unique business model allows you to "Make a Difference" by helping other
people to "Be Well." Our mission is to create a holistic mental wellness platform that connects a purpose-driven community of passionate people.
There is NO greater wealth than peace of mind!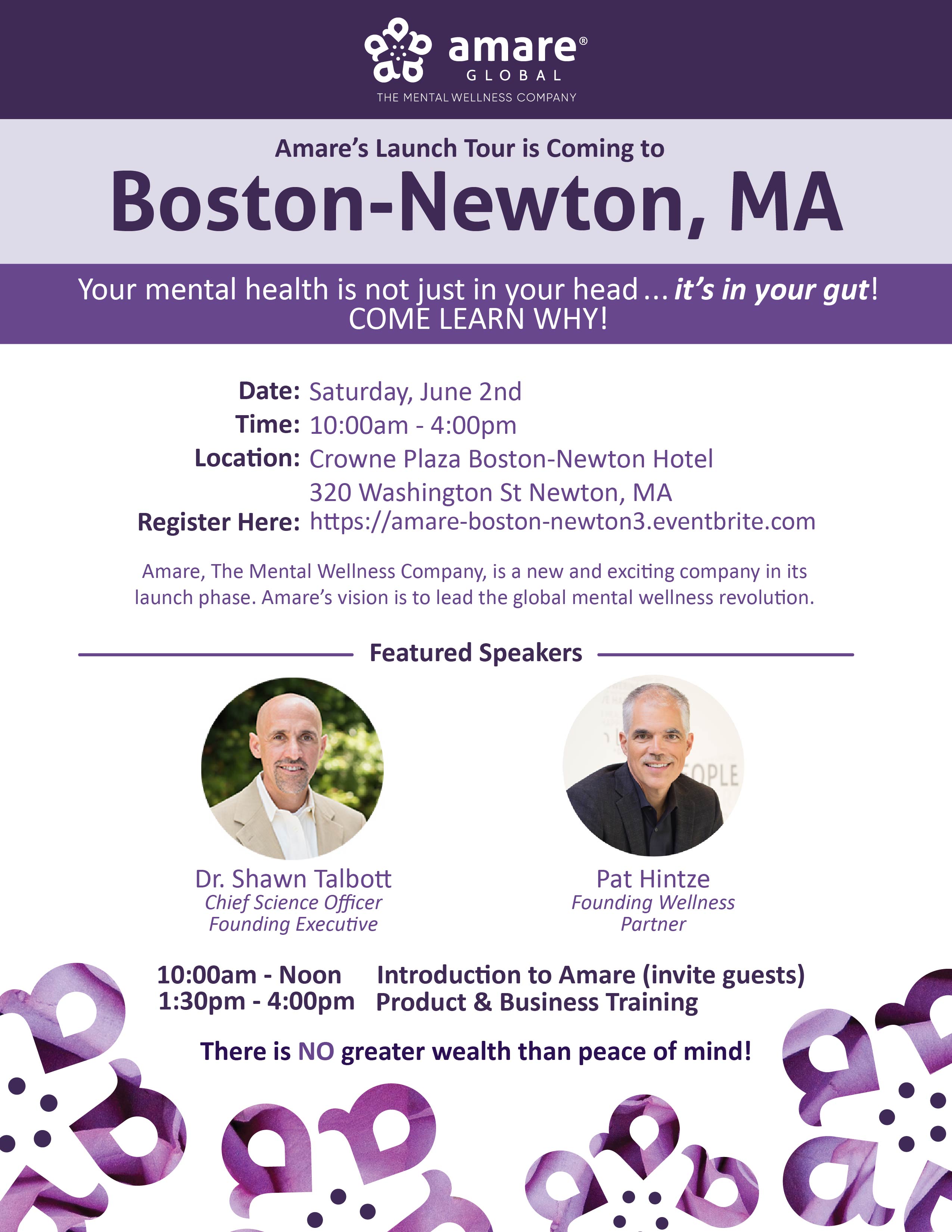 Watch the Amare Launch Tour Video: https://vimeo.com/257230844
For more Amare Events information visit: https://www.amare.com/events