Amaravati Buddhist Monastery is open daily for visitors from 10.30am until 1pm. Please book by registering for an specific date.
About this event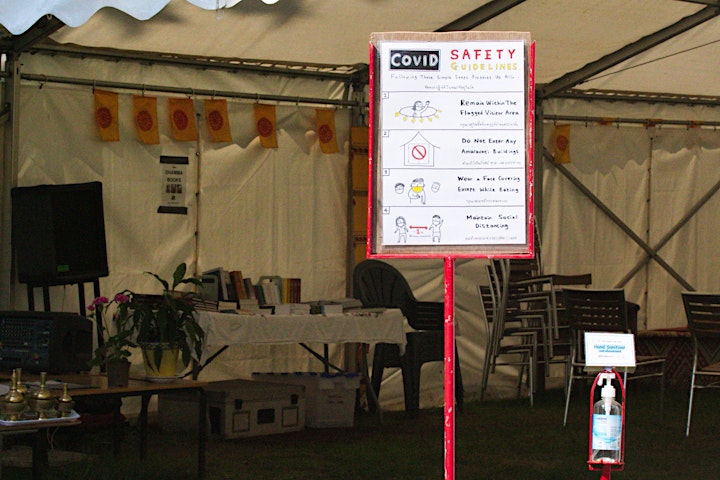 (the latest one can register is 2 hours before, 8.30am)
Families, groups or individuals who wish to come to Amaravati to offer dana at the mealtime or talk to a senior sangha member may now book slots for day visits. Everyone is welcome, but highest priority is given to families and individuals who have been bereaved or wish to dedicate dana in memory of a loved one.
Maximum number of visitors/groups per day
Visitors who have booked can come singly or in small groups any day of the week, with a maximum group size of 15 people, and a total of up to 30 people per day.
Accessible area (majority of the monastery is closed for the public)
For protection against the weather, we have set up a marquee reception area with chairs. Free-distribution books are available for all visitors to take.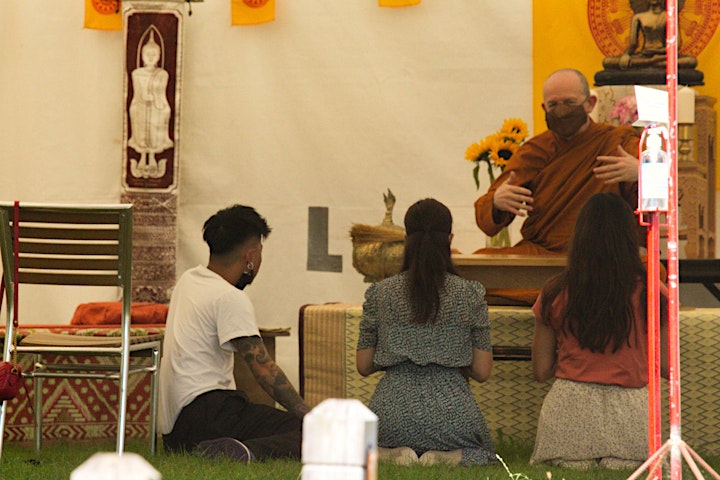 COVID-19 pre-cautions
In order to protect our community from outbreaks of COVID-19, we ask that all visitors follow proper COVID-safety protocols and hygiene measures, including wearing face-coverings inside of the marquee at all times. Visitors will not be allowed into any of the buildings apart from the toilets, and are asked to bring their own food if they wish to eat at the monastery .
Offering Dāna and making deliveries (6.30am until 5pm)
There is a table for deliveries and dāna by the back gate. You are welcome to leave your offerings there, together with any dedications to be read out at the meal blessing. 
During this time, it is more helpful to bring groceries and pre-packaged goods instead of cooked food.
Our latest Dana list
The back gate is usually opened at 6.30 am and locked around 5 pm.
Our Kathina this year will takes places on Sunday 14 November 2021. Therefore no tickets avaialble on this day for the meal. We will have a seperate announcement / registration for this event. Please check our main website for updates (amaravati.org).