About this Event
DOORS OPEN AT 6:30PM.
The songs on Amanda Anne Platt & The Honeycutters blend the band's old school country roots attitude with their shared influences of rock and folk. Amanda says of the album, "I think it's just about life and all that that entails. Including but not limited to death, strangers, birthdays, money, leaving, arriving, seasons, corruption, and love."
Performing along with Platt, The Honeycutters are Matt Smith on pedal steel and Stratocaster, Rick Cooper on bass, Josh Milligan on drums and harmony vocals, and Evan Martin on keys and Telecaster.
There is an empathetic and charming wit engrained in Amanda's songwriting. She has a knack for accessing a deep well of emotion and applying it to her story telling, whether she is writing from her own experiences or immersing herself into the melody of emotions in another person's life.
The successes of On The Ropes [2016] and Me Oh My [2015] have propelled Amanda Anne Platt and The Honeycutters onto the national scene and they have been featured on NPR's World Cafe's Sense of Place, NPR's Mountain Stage, Nashville's Music City Roots, and Folk Alley and they have performed at AmericanaFest, MerleFest, and IBMA. On The Ropes debuted at #39 on iTunes Top 40 Country Chart on release day and landed on a plethora of year end lists including placing #35 on the Top 100 Albums played on Americana Radio in 2016 and landing at #1 on Western North Carolina's WNCW Radio's Year End Listeners Poll of Top Albums of 2016!
"Amanda is so good it's ridiculous. I don't even know what words to use. Her singing, songwriting and presence is unmatched in Americana, Country, Pop… Simply breathtaking," said Saul Davis: producer (Percy Sledge), manager (Gene Clark, Carla Olson, Phil Seymour).
"Amanda Platt writes songs on par with Lucinda, Isbell, Lauderdale, Hank Sr. In my opinion, anyway." said, WNCW's Music Director Martin Anderson to No Depression.
https://www.facebook.com/Honeycutters/
https://www.youtube.com/watch?v=T87FD97QNRU&list=PLRM8JxqN2KGBPYAVEzL4QWaRirJP6LsMa
-----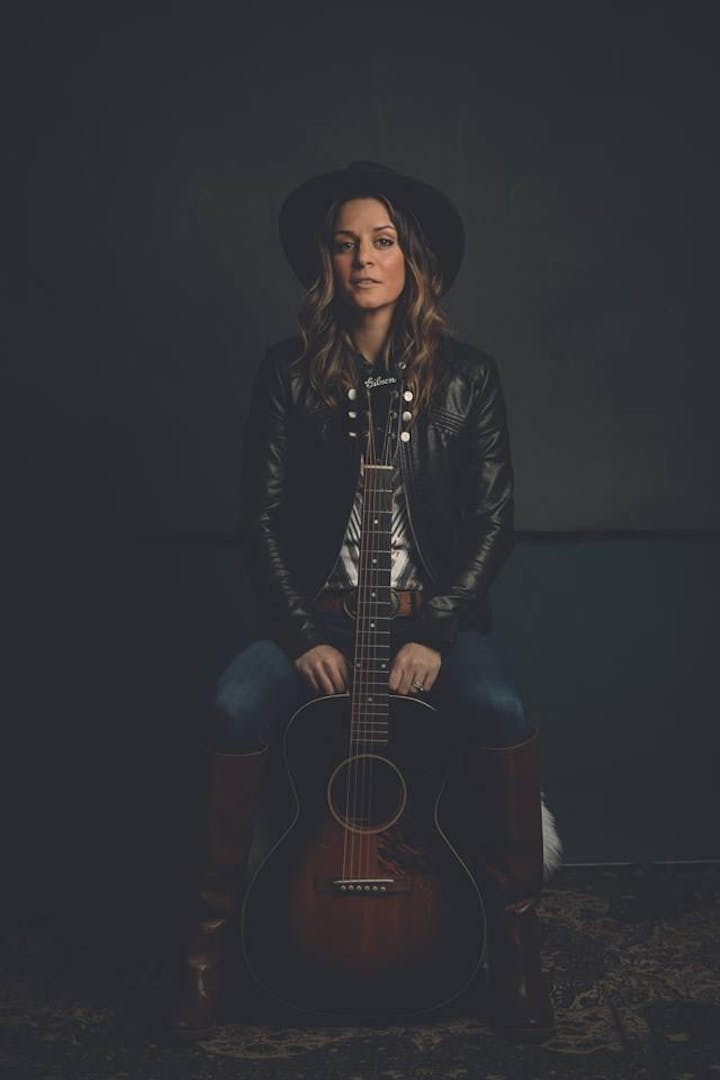 No stranger to the east coast music scene, Texas-bred and Cape Cod washashore, Monica Rizzio is emerging as one of the finest singer songwriters that call New England home. For over 10 years she played fiddle and sang with Tripping Lily, a folk acoustic pop band, who toured up and down the east coast. In 2012, Monica left the band to rejuvenate her passion for music and began writing to help cope with the loss of the band and love. At FreshGrass, the following year, while perusing the vendors Rizzio found a 1956 Martin 0-18 guitar that would change her life and her song. She calls it the "moment I found Jesus again." Drawing on her East Texas roots, Monica and her Martin, brought back the the little girl who loved to barrel race on her horse Bo, and she found her outlaw country sound deep within the folk world. Her debut album, aptly named, Washashore Cowgirl, is completely autobiographical, often times delivered in a fictional approach, sometimes with humor, and sometimes so strikingly honest you can feel the pain in her voice. The album is a testament to the relationships she has forged with many artists over the years and features Mark Erelli, Sierra Hull, Abbie Gardner & Molly Venter of Red Molly, G. Love, Tim Chaisson, Brittany Haas, and Laney Jones. Last December, Monica shared the stage with Tom Rush and Red Molly at his annual show at Symphony Hall in Boston and has supported Dianna Krall, Slaid Cleaves, and Joan Osborne. Washashore Cowgirl will be released in early 2016.
"Monica paints a picture and tells a story with her music. And not only is she a great musician, but it's her voice that really draws you in and keeps you there. I look forward to hearing more music from her..." -- RAUL MALO (THE MAVERICKS)
https://www.youtube.com/watch?time_continue=2&v=MBdPtaGMhOY
https://open.spotify.com/artist/4mCRKdWxpAxYm80FKNHTT3