Amalfi Coast Crossing 2014 - Lost Worlds Racing - Italy

Sunday, September 21, 2014 from 6:00 AM to 11:00 PM (EDT)
Event Details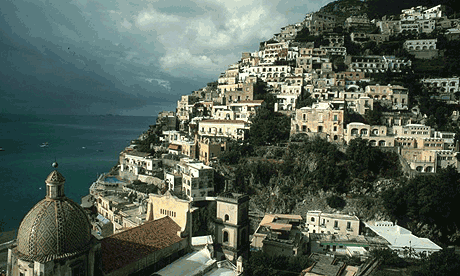 Be sure to click on the red "more info" next to each category above for addistional details.
Amalfi Coast Crossing -  Come race in one of the most stunning coastal regions in this part of the world. Breathtaking views and challenging climbs along the coast will leave their mark on you.  In 1997, the Amalfi Coast was listed as a UNESCO World Heritage Site as a cultural landscape
Join us for the first edition of Amalfi Coast Crossing and the Lost Worlds Trail Series in 2014.
The route will include the famous Sentiero Degli Dei or "Path of the Gods", an absolutely breathtaking single -track trail on bluffs, overlooks and sections with thousand-foot sheer drop offs. This will be an unforgettable race experience for any runner.

As always with our destinations the race will be only part of the story. Here you will find soaring mountains, clear blue water, fresh and delicious seafood and an assortment of colorful seaside and mountain villages. A rich and nuanced experience along Italy's most revered coastal area awaits. Photographs do not provide justice to the areas natural beauty.

Race Details, Route Details and Profile 
Interest in the race location is already very high and for this first year we will be limited to 100 international entries due to permit restrictions. Join us at the Amalfi Coast Crossing but make sure to reserve a space soon!
WHATS INCLUDED IN REGISTRATION: 
Race registration for ultra or trail trek includes: airport transfers from Rome Fiumicino to lodging area, 2 night's lodging (70k/33k participants) pre-race dinner, race shirt, finishers medal, finishers certificate and awards.
Click on links below for more info: 
SCHEDULED RACES: 2015
Tuscany Crossing - Italy, 3rd edition - April 24th, 2015 
Causeway Crossing - Ireland, 4th Edition - May 23rd, 2015
Lost Worlds Meteora - August 2015
SCHEDULED RACES 2014:
Tuscany Crossing - Italy, 2nd edition - April 26th, 2014
Causeway Crossing - Ireland, 3rd Edition - May 3rd, 2014 
Ladonia Crossing - Sweden,  2nd edition -  May 31st, 2014 
Transyvania Trail Traverse - Romania,  September 5th - 6th 2014
Amalfi Coast Crossing - Italy, September 21st, 2014
---
Details - 

Categories:
Individuals
70k Ultra Trail - Amalfi Coast

33k Ultra Trail - Amalf Coast

17k trail - Valley of the Dragon Trail

Event guests of registered competitors must register and can run a 10k category that starts later in the day and will receive the same access to transportation, lodging and food. Fee is $325.00 per person. 
Prizing and Winners:
Winner in male/female of each ultra race receives automatic entry to the next race in the series. 
Due to permit restrictions each race will be capped at 200 international participants.
For more info info@lostworldsracing.com
GENERAL EVENT INFORMATION:  http://lostworldsracing.com/
---
Contact us if interested in working with us to create a future race at a World Heritage site in your country. info@lostworldsracing.com
---
Post race celebrations will be legend and the thing to remember, whether it's world famous Irish hospitality during a fare-thee-well pub crawl with staff and racers after the Causeway Crossing or relaxing and people watching in a medieval Tuscan piazza after the Tuscany Crossing.  We will also be allocating a portion of race fees toward the preservation and responsible stewardship of these areas and their communities.
So please consider joining us on this remarkable journey for runners, trekkers and adventure seekers. We know it will be unforgettable!
See you there.
-Lost Worlds Racing
___________________________________________________________________________________________________
Cancellation PolicLost Worlds Trail Series has a NO REFUND policy. However we do offer partial credit for cancellations made during our cancellation periods.
If you cancel up to 60 days before an event  50% of your race registration fee can be applied to the same event the following year. 25% can be applied to any other Lost  Worlds Trail series event.

When & Where

Atrani - Amalfi Coast

Atrani
Italy


Sunday, September 21, 2014 from 6:00 AM to 11:00 PM (EDT)
Add to my calendar
Organizer
Lost Worlds Travel
Lost Worlds Racing
http://www.lostworldsracing.com
our races
a set of non-stop 100k and 50k foot races taking you to the world's most inspiring World Heritage sites. Endurance events at places of matchless and enduring beauty.
Many of these places are widely known for their otherworldly beauty and mystery but the rugged and scenic trail selected by our experienced race staff is going to be the main feature of each event. Come join us along the Ireland's world renowned Antrim coast for the Causeway Crossing, in Italy for the Tuscany Crossing or Amalfi Coast Crossing, in Sweden for Vikings Crossing or in Romania for Transylvania Trail, an epic and challenging mountain ultra of 106k. 
Some of our races reward UTMB points and the Transylvania Trail 106 awards 5 points for UTMB
The format welcomes individuals or teams. Come spend the weekend, race and then raise a glass to your amazing achievement! You have to check it out and then you have to make a plan, train hard and make it happen!
find your way

Check out our new week long running trip options
Lost Worlds Travel


our philosophy
is simple. Set ambitious travel goals and experience wondrous places. We work with people who are passionate about travel  and providing authentic, immersive experiences that are well researched, well executed  and difficult to replicate. Our staff and trip guides will be available or with you the entire time to assist you in any way.
Our clients are runners who like travel and travelers who like to run. With Lost Worlds Travel we have gone beyond offering an incredible race and have put together a well tailored, multi-layered and memorable running holiday, nuanced and thought out...and all the while building up to Race Day. Each trip will be 4-5 days in duration, including race day.
Our team has been looking after runners at the destination races we dream up for over 10 years. We believe that this approach of keeping our groups small in size - 10-12 guests each outing  - will allow us to prepare and manage a truly remarkable and singularly rewarding experience for each group. As well as having interesting program of daily excursions we will have optional running tours of 5-10k  scheduled to keep you legs moving and ready to race. We will also have plenty of free time to allow you to strike out and explore the area on your own.
We invite you to join us for a one of a kind trip with your friends or on your own. You'll find good company here.
Lost Worlds Travel - More info
Lost Worlds Racing - More info
Amalfi Coast Crossing 2014 - Lost Worlds Racing - Italy