AMA Speaker Series: Experiential, Brand Experiences and Event Marketing
AMA Los Angeles presents Evening Speaker Series: Experiential, Brand Experiences & Event Marketing
About this event
Consumers are inundated with messaging from brands each and every day, making the process of standing out and gaining the right customer's attention more difficult. Experiential, on the other hand, creates memorable experiences for customers with a unique and creative opportunity to interact with and engage brands in today's digitally-centric world.
In this Evening Speaker Series panel event, we've assembled a team of experts and leaders in experiential and event marketing to offer insight and an intimate glimpse into the strategic benefits and future of this unique marketing mechanism. Join us as our panelists share their experiences, best practices and examples of activations that create lasting, positive impressions for some of the biggest brands.

Kelly Vaught is the CMO and Partner at BeCore, Inc., an Experiential Marketing agency located in downtown Los Angeles. He has been creating engaging brand experiences over 15 years for brands such as Red Bull, Microsoft, Harley-Davidson, Nike and more.
He describes Experiential Marketing as a valuable means of celebrating and strengthening community and connection. Creating memories and stirring emotion.
He is a husband and father who enjoys learning, mentoring, travel, art, reading and music.

Patrick Jong is VP of Experiential at Giant Spoon––a full-service advertising agency that focuses on the intersection of creative and media through the lens of culture––which was named Adweek's Breakthrough Agency of the Year 2018.
Since joining in 2017, Patrick has spearheaded the development of Giant Spoon's experiential department, growing it to one of the most renowned activation shops in the industry. Under his tenure, Patrick has led teams in both New York and LA offices to create Cannes award-winning experiences, including HBO's SXSWestworld, Game of Thrones' Bleed #ForTheThrone, Warner Bros.' Ready Player One and Blade Runner, and more.
Prior to Giant Spoon, Patrick was a senior producer and account director at Pop2Life (now CNX), Conde Nast's creative and experience marketing agency, where he produced the inaugural Food Network in Concert at Ravinia and led activations for numerous entertainment brands including NBC, AMC, and Nickelodeon, among others. Earlier, he was an Event Producer and Marketing Director at Food Network's South Beach Wine & Food Festival.
Kara Keeley most recently was Senior Experiential Marketing Manager covering Sports, Specialty Beverages, Coffee/Tea/Juice for The Coca-Cola Company based in LA. Her sponsorship and events marketing career spans over 15 years, including positions at Credit Suisse First Boston, j2 Global Communications and Houlihan Lokey Investment Bank, and Union Bank. Kara has extensive experience in identifying, negotiating and activating corporate partnerships.
She graduated from Stephens College where she received a scholarship to complete her BA in History at Oxford University. In addition, she received a Master for Fine Arts from The New School for Social Research in New York City.
WeWork is revolutionizing the way people and companies work. Get flexible workspaces, agile services, and leading technologies to move your business forward. Whether you're an established enterprise or a growing startup, discover spaces that inspire your people's most meaningful and impactful work. Workspace is our craft. From focused offices to personalized headquarters, we bring 10 years of design and operational expertise to create soulful spaces that match your needs.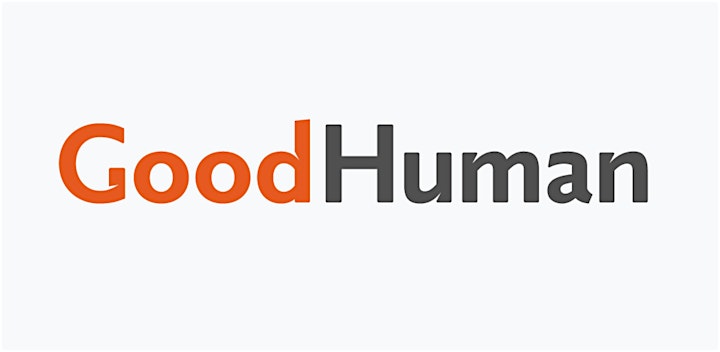 Sam Diephuis (pronounced Deep-house) helps businesses tell their authentic brand stories through photography. He's shot photo and video with some of the largest brands and magazines in the world including Disney, Honda, Chase, Toms shoes, and Fast Company. Sam's friendly personality and years of experience make his subjects feel immediately at ease, so he can capture who they are. Sam loves to shoot interesting executive portraits, workplace environments that show what makes a business special, annual reports, or advertising videos.
FAQs
I'm an AMA member, how do I get access to the Advanced Presale for my discounted ticket?
Current and active AMA members can access heavily discounted tickets during the Advanced Presale. To gain access, simply enter the phone number that you used during AMA membership registration where you see ENTER PROMO CODE on the ticket page and you will unlock the advanced presale.
Advanced Presale tickets are only available for a limited time and we cannot accomodate discuounts after the presale ends. AMA Members can purchase a General Admission ticket following the presale.
I'm having difficulty securing my Advanced Presale ticket, what do I do?
Please contact us at events@amalosangeles.org
What are my transportation/parking options for getting to and from the event?
Public and private parking (street and garage) options are available nearby.
I'm interested in sponsoring the event, who do I get in contact with?
If you or your company are interested in sponsorship opportunities, please contact our strategic partnership team at: partner@amalosangeles.org
Organizer of AMA Speaker Series: Experiential, Brand Experiences and Event Marketing