AMA Speaker Series: Data Analytics, Insights & Market Research
AMA Los Angeles presents Evening Speaker Series: Data Analytics, Insights & Market Research
About this event
Data-driven marketing has become a mainstay in marketing teams around the globe including predictive analytics and audience amplification. Market research continues to impact business strategy through qualitative and quantitative techniques aimed at business growth and differentiation from competitors in the market. Analytics hopes to enhance and personalize the customer experience but how do marketers, data scientist and others stay ahead of the cure?
We've brought together leaders in data, insights, and research for this evening speaker series to discuss those topics and the impact and practice of them in business today and in the years to come. This panel event is sure to be relevant, informative, and educational for marketing and business professionals alike.

Danny Miller has been working in the Digital MarTech space for 15 years, the last 5 working at Adobe working with clients to analyze current/future state and construct a technical architecture and roadmap to achieve their goals. As the lead consultant, he takes each project from design through implementation and optimization for all solutions across the Adobe Experience Cloud. He is a leader with a blend of technical hands-on and business know-how in the Digital Marketing/Analytics space.
Danny has a history of working with Adobe Experience Cloud, MarTech, Business Intelligence, Data Warehouse, data and analytics solutions to solve all kinds of challenges across industries, advertisers and publishers. Before Adobe he worked at Kelley Blue Book where, as a practitioner, he managed a team implementing and supporting multiple Adobe solutions and a Business Intelligence solution integrating all web, ad, A/B Testing, DMP & survey data. Previous to that he was at Experian, where he managed/led teams to integrate ad, web, A/B testing, search, email & affiliate data into a homegrown MarTech Data Warehouse for analytics.

Karina R. Dixon is a media research professional with a decade of experience across both quantitative & qualitative consumer media usage and behavior analysis. As Parrot Analytics' Head of Global Insights, she leads the company's global Partner Insights division empowering Fortune 100 media and entertainment businesses, brands and agencies with global cross-platform audience demand data for television content.
Learn more about Parrot Analytics

Zoe Dowling is SVP Research at FocusVision, where she uses her expertise to help clients best apply FocusVision's technological solutions. An eclectic blend of researcher, technologist, sociologist, and marketer, Zoe has specialized in the online world since the late 1990s. Zoe recently authored the new MRII University of Georgia course on Future of Market Research, serves on its Board of Directors and is a mentor for Women in Research (WiRE). She is a regular speaker on topics relating to customer insights, new technologies, and storytelling. Zoe holds a research Ph.D. in Sociology from the University of Surrey, England.

WeWork is revolutionizing the way people and companies work. Get flexible workspaces, agile services, and leading technologies to move your business forward. Whether you're an established enterprise or a growing startup, discover spaces that inspire your people's most meaningful and impactful work. Workspace is our craft. From focused offices to personalized headquarters, we bring 10 years of design and operational expertise to create soulful spaces that match your needs.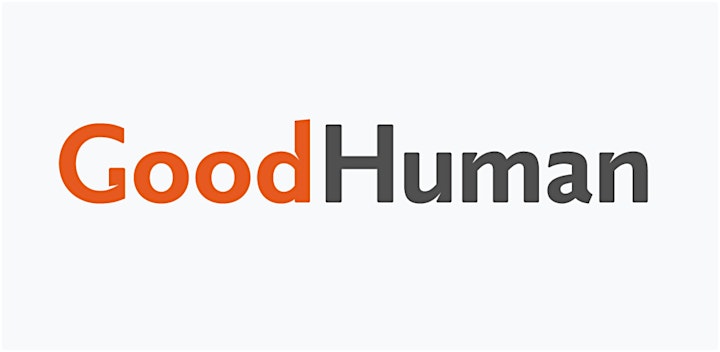 Sam Diephuis (pronounced Deep-house) helps businesses tell their authentic brand stories through photography. He's shot photo and video with some of the largest brands and magazines in the world including Disney, Honda, Chase, Toms shoes, and Fast Company. Sam's friendly personality and years of experience make his subjects feel immediately at ease, so he can capture who they are. Sam loves to shoot interesting executive portraits, workplace environments that show what makes a business special, annual reports, or advertising videos.
FAQs
I'm an AMA member, how do I get access to the Advanced Presale for my discounted ticket?
Current and active AMA members can access heavily discounted tickets during the Advanced Presale. To gain access, simply enter the phone number that you used during AMA membership registration where you see ENTER PROMOTIONAL CODE on the ticket page and you will unlock the advanced presale.
I'm having difficulty securing my Advanced Presale ticket, what do I do?
Please contact us at events@amalosangeles.org
Will any food or beverage be served during the event?
No food or beverage will be offered during this event, with the exception of water and coffee, provided by WeWork and based on availability.
What are my transportation/parking options for getting to and from the event?
Less than one mile away from Metro Expo Line - Culver City station. Parking available in the building. 1, 5, and 7 lines within one block of One Culver.
I'm interested in sponsoring the event, who do I get in contact with?
If you or your company are interested in sponsorship opportunities, please contact our strategic partnership team at: partner@amalosangeles.org
Organizer of AMA Speaker Series: Data Analytics, Insights & Market Research