Description
Damage Control: Navigating a Social Media #^&% Storm

How do companies navigate an emerging public relations crisis? While this is the sort of thing that celebrities deal with on a regular basis by ramping up PR combat tactics, brands may not be as prepared to switch into damage control mode. With the current state of social media, readiness and timeliness is key to help avoid long term damage to a company's brand. Learn from our expert panelists as they discuss best practices and response tactics which can help set the stage for informed damage control.
Agenda:
7:30am - 8:00am Networking
8:00am – 9:00am Speaker Presentation
Speakers:
Jessica Dupee, Marketing Manager at FortyFour (Moderator)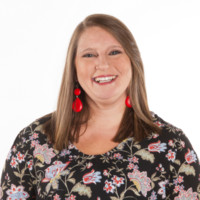 Jessica is a Marketing Manager at FortyFour and has been helping companies refine their digital marketing strategy for over five years. She focuses on strategy and optimization, specializing in paid media across multiple ad platforms that include search, display, social, and programmatic media buying. Her career has primarily been agency side, across various verticals and has managed multi-million dollars of media spend for clients such as The Home Depot, Southwest Airlines, Norwegian Cruise Line, Brookdale Senior Living, Belgard Hardscapes, TTI (Oreck, Hoover, & Dirt Devil), Case-Mate, and Cortland.
Through analytics and data-driven decisions, she develops omnichannel strategies that cover the entire buyer journey through native and sequential advertising that keeps the user in mind. Her ultimate goal is to create digital experiences designed to guide users through each stage of the decision cycle while helping brands and companies grow and achieve their goals and KPI's.
Nancy Bistritz-Balkan, Director, Cybersecurity Communications Program at McKesson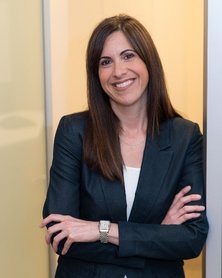 As former Vice President, Communications & Consumer Education at Equifax, Nancy was responsible for developing and executing a global strategy to raise awareness around consumer information; educating consumers about how credit works; and creating an understanding of the value our industry provides. In addition, she serveed as the primary point of contact for all consumer-related public relations and communications initiatives at Global Consumer Solutions at Equifax.
Prior to Equifax, Nancy was the manager of communications and content at CHEP, where she: worked closely with key decision makers in the organization to create develop strategic communications plans; oversaw the public relations efforts for CHEP USA; led any and all crisis communications efforts for the U.S. business; and served as a key member of the global communications team.
Before CHEP, Nancy Nancy served as senior director for Nurun, where she was responsible for managing the company's marketing, communications, and business developments efforts in the United States. Wit experience on both the agency, editorial and client direct side; Nancy brings a wealth of knowledge brand strategy; media relations; industry analyst relations; strategic writing and editing; and crisis communications planning.
Marcelle English, Digital Communications Specialist at Fulton County Government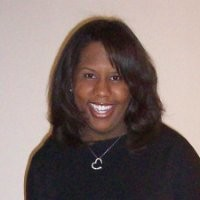 Marchelle is a dynamic and results-driven public relations professional with over 15 years of extensive experience in strategically positioning organizations for success. She is highly successful in designing and implementing creative public relations & media campaigns, utilizing strategic partnerships, and combining traditional and non-traditional media to obtain placements. She has a proven track record of effectively handling entertainment, sports (NFL & NASCAR), non-profit and corporate publicity campaigns and has established media relationships locally, nationally, and some internationally with reporters, editors, bookers, influencers, and producers. She has had published articles in CNN.com, USA Today, Cleveland Plain Dealer, Christian Science Monitor, The Atlanta Journal & Constitution, Black Enterprise, and Bleacher Report.
Jennifer Jones-Mitchell, President at Brandware Public Relations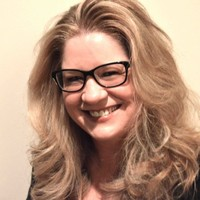 A global public relations and marketing leader, Jennifer Jones-Mitchell has been at the center of digital communications since the mid-1990s when she helped launch the dot-coms that defined the decade. Having held senior leadership roles within Porter Novelli, MSL, Moxie and currently serving as the president of Brandware, she is an expert in helping global brands connect with target audiences and convert calls to action. Jennifer has led public relations, digital communications, social media marketing engagement, corporate communications and thought leadership programs for Fortune 500s and start-ups alike and has handled crisis situations ranging from product recalls and bad behavior caught on tape to online protest content delivered by today's "outrage brigade." Jennifer is an Atlanta native and a graduate of Oglethorpe University.

Cancellation Policy
Due to pre-registration costs and guarantees, refunds or credits are not extended for this event. However, registrations are transferable. On the day of the event, the substitute attendee must present a copy of the registration receipt or e-mail verification to be admitted to the event.
Visitor Directions/Parking Instructions:

Parking is complimentary. Upon entering Alliance Center Drive, proceed to Two Alliance Center, the second glass building on the left. At the far end of Alliance Center Drive, enter the Two Alliance Center parking deck using the entrance on the left. The event will take place in the Conference Center on Level P4. Parking validations will NOT be valid for the Three Alliance Center parking deck.
Northbound
Interstate I-85 North to GA Highway 400 North (signs for Buckhead/Cumming) and exit at Lenox Road. Turn right at Lenox Rd, and right again at the first traffic light, onto Alliance Center Drive. Two Alliance is the last building on the left, and parking is adjacent.
Southbound
Take GA Highway 400 South to the Lenox Rd exit, turn left on Lenox and right at the first traffic light, onto Alliance Center Drive. Two Alliance is the last building on the left and parking is adjacent.

Follow AMA Atlanta on Facebook, Twitter, LinkedIn and Instagram.
@AMAAtlanta
#AMAAtlanta