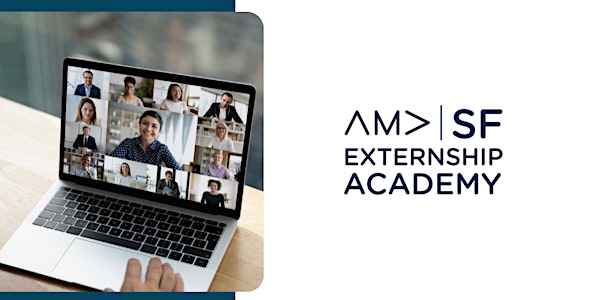 AMA SF Externship Academy 2023 Info Session for Businesses
Free Marketing Services for Small Businesses!
About this event
The NEW AMA SF Externship Program will get you a team of professional marketers to fulfill your marketing needs with no cost.
Need a social marketing strategy? Or a brand that will make you stand out from your competition? How about a content strategy to showcase your business? We got you covered.
See the sucess of the 2022 Academy here: https://www.amasf.org/programs/externship-academy/
What is the AMA SF Externship Program?
It is a program where a team of 5-6 Externs will act as marketing consultants for your organization, over a ten-week period. Externs will be graduate-level students and young marketing professionals who are interested in gaining "real-life" marketing exposure. They participate in the program on a volunteer basis, working between 15 to 25 hours to solve your marketing challenges. See last year's
What will Externs do?
Our team of AMA SF Externship leaders will work with your organization to define your project and goals. Sample projects may include, marketing research, social media, event, digital or email marketing, and more.
What will I get at the end?
Upon completion of the program, externs will present a proposal with their completed project(s). It is your choice whether your organization implements any of the proposed ideas.
Have questions or unable to attend during this time? Contact Elizabeth at Elizabeth.mitelman@amasf.org to arrange another time.