AMA Marketing Mix and Keynote Dinner with Kat Koppett
About this Event
Come and mix and mingle with fellow business, communications, and marketing professionals from across the New York Capital Region and the Northeast, in the agreeable surroundings of the Olde English Pub and Pantry. Have a relaxing drink and enjoy a dinner, as you meet with old friends and new, in one of the most interesting pubs in the city of Albany and the New York Capital Region.
The 'Marketing Mix' is all about bringing business professionals together in amazing venues, where you can meet and network in a conducive environment, hosted by the American Marketing Association (AMA), in the conducive surroundings of the Olde English Pub. This is also the opening event of the AMA Northeast Regional Retreat and so you have the opoprtunity to meet AMA members from: New York City, Philadelphia, Connecticut, Cincinnati, New Jersey, Rochester NY, and Chicago.
Ticket price is $35 and you will get a seated dinner, with a choice of appetizers.
Then listen to our Keynote Speaker, Kat Koppett of MOPCO Improv Theatre, as she discusses:
"Story on the Spot: Adapting your message for the Audience and Context and Need of the Moment"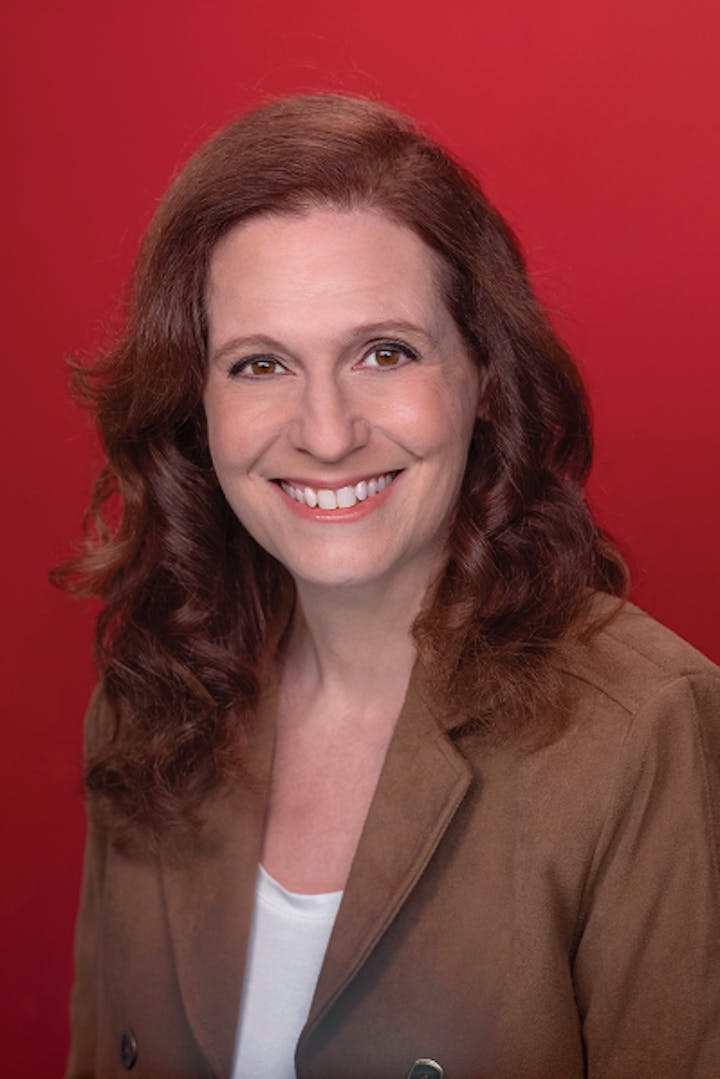 "Story on the Spot: Adapting your message for the Audience and Context and Need of the Moment"
It is not news these days that storytelling is a powerful influencing tool. This oldest of communication methods has resurfaced as a sales, leadership and marketing must-have competency. Storytelling fundamentally taps into the way our brain makes meaning. It helps us understand new concepts, engages us deeply, taps into our passion, and connects with others. Most people, though, still approach storytelling as a highly rehearsed, pre-planned activity rather than a dynamic, interactive way of connecting organically. However, quite often, the stories we have planned and rehearsed are not quite aligned with the specific individuals or contexts we find ourselves in. Think how much more powerfully we can harness the super-power of story when we can flex and adapt our stories to the needs of the moment. That is what we will explore in this interactive and personalize session for storytelling marketers. Specifically, you will:
• Learn tools for structuring, sizing and styling a story on the spot
• Apply the 6 secrets for making stories compelling and memorable
• Tap your inner storyteller and learn to harvest great stories everywhere anytime
• Practice adapting your core stories to the needs of the specific person and moment you are talking to
Who is Kat Koppett?
Kat Koppett is the eponymous founder of Koppett, an organizational development company specializing in blending traditional organizational development tools and principles with cutting-edge improvisation and storytelling techniques to enhance individual and group performance. She holds a BFA from NYU, and an MA in Organizational Psychology from Columbia. In addition, Kat is a Certified Professional Co-Active Coach, and the co-director of The Mopco Improv Theatre. Kat has designed and delivered programs for a diverse roster of organizations, large and small, including the Clinton Global Initiative, Apple, Facebook, Prezi, St. Peters' Hospital, RPI, Skidmore, Oracle, Havas Health & You, Chanel, Eli Lilly, AAA, JPMorgan Chase, Houghton-Mifflin Harcourt, Merck, NASA, and GE.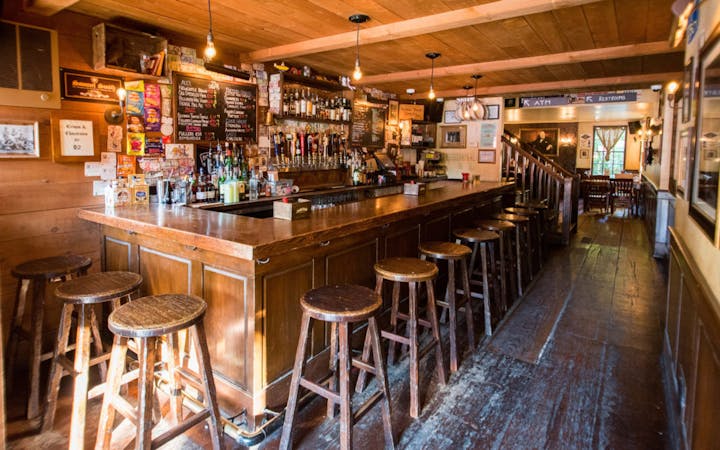 "The little house with beer in it."
Built in the 1730's, the historic Quackenbush House located in downtown Albany, NY is now home to The Olde English Pub & Pantry.
At The Olde English, we serve quality British beers (plus Guinness & a rotating domestic beers), single malt scotches, wine, and hand-crafted cocktails.
Along with drinks, we serve delicious English food. Select items change with the seasons, so check out our menus to find out what we are currently offering.