Sales Have Ended
Ticket sales have ended
Thanks for joining us at the AMA Annual Conference. We look forward to seeing you on Thursday, September 26th!
Sales Have Ended
Ticket sales have ended
Thanks for joining us at the AMA Annual Conference. We look forward to seeing you on Thursday, September 26th!
Description
We're excited to host our best annual conference yet on Thursday, September 26, at the beautiful Park Hotel in downtown Madison! Join us for an invigorating day of top-notch presenters, thought-provoking concepts, actionable takeaways, and prime networking opportunities.
Elevate with authenticity.
We've built our conference around this theme, which empowers you to take your marketing to the next level by telling authentic, engaging stories, leveraging word of mouth, turning loyal customers into brand ambassadors, and much more!


A G E N D A:
8:00 - 8:45 Registration / Networking / Breakfast
8:45 - 9:00 Opening Remarks
9:00 - 9:30 Keynote: Roger Wolkoff
Authenticity, You, and Your Brand
9:30 - 10:40 Master Class 1: Daniel Lemin
Talk Triggers: Word of Mouth
10:40 - 10:50 Break
10:50 - 12:00 Master Class 2: Kim Brown
Centrally Human: Harness the Soul of Your Brand for the Future of Your Company
12:00 - 1:00 Lunch and Panel Discussion
Maintaining Authenticity in Times of Crisis
1:00 - 1:45 Breakout Session 1-A: Grant Gooding
Utilizing Emotional Data

Breakout Session 1-B: Leah Ujda
Build Understanding Through Customer Journey Mapping
1:50 - 2:35 Breakout Session 2-A: Nick Myers
Give Your Brand a Voice by Leveraging the Power of AI, Alexa, and Google Assistant
Breakout Session 2-B: Rochelle Ritzenhauer
Designing Authentic Experiences
2:40 - 2:55 Break & Afternoon Snack
2:55 - 3:55 Closing Keynote: D.P. Knudten
Tell Your Big Story Small
3:55 - 4:00 Closing Remarks
4:00 - 5:00 Happy Hour, Networking & Door Prizes at the Park Hotel Bar
Meet a few of our presenters!
Roger Wolkoff
Roger helps people and organizations build authentic trust and drive excellent communication with powerful impact and incredible results. He enables you to tap into your strengths and potential to get out of your way and get more done. Roger delivers deeper engagement, stronger teams, and meaningful conversations. How does he do it? He provides stories, ideas, and keys to unlock what is already inside you. Roger has over 25 years of expert interpersonal communication and team-building experience. He is on a continuous learning journey helping people get unstuck, get more done, and understand themselves and others better. He loves to discover what happens when you are real.
Roger lives in Madison, Wisconsin with his wife, Anne. He is a big fan of science fiction and enjoys swimming and biking.
Daniel Lemin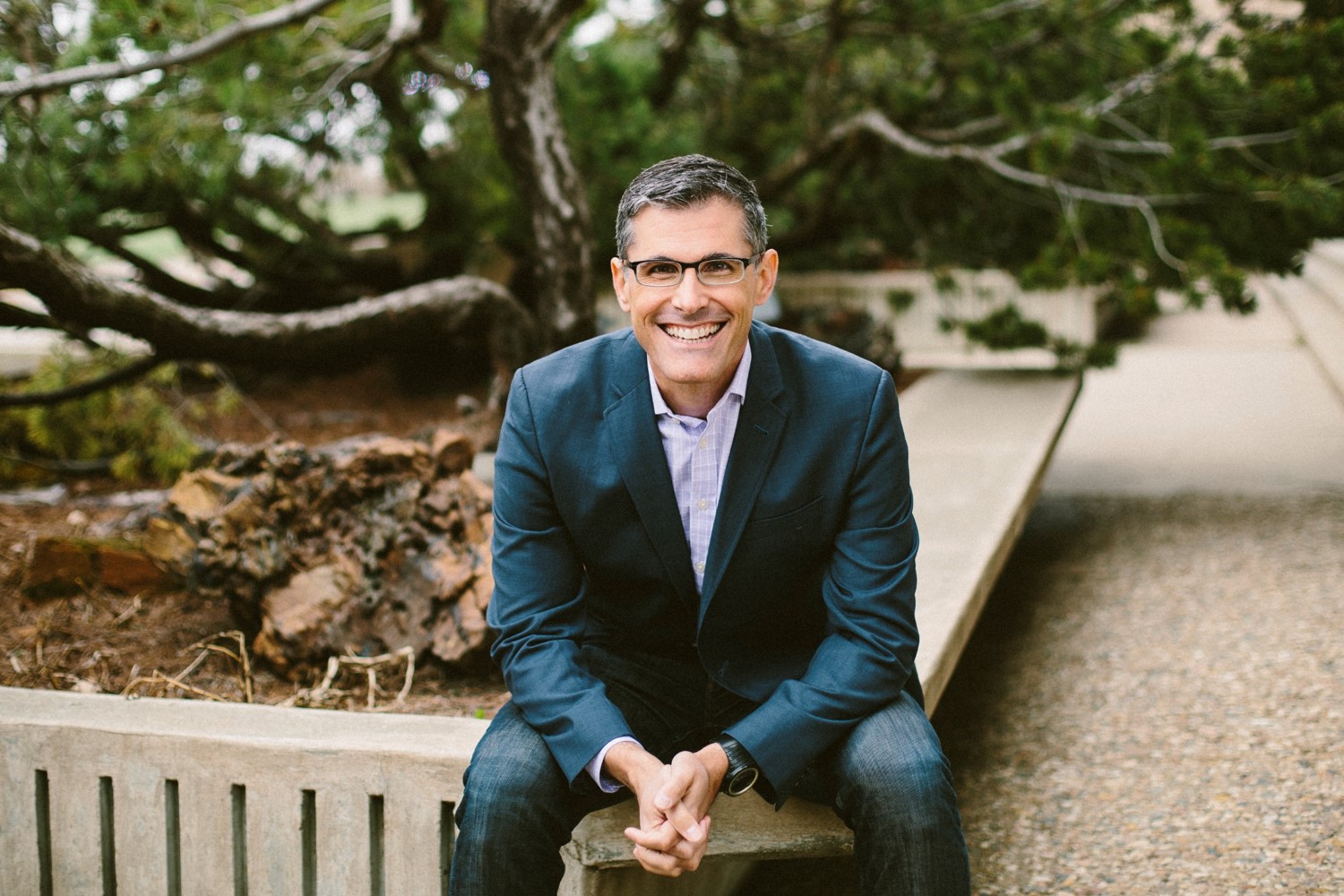 Daniel Lemin is a startup co-founder, trusted advisor, and best-selling author on reputation management, digital marketing, and social media customer service. As an early member of Google's global communications team, Daniel led product launches in North America, EMEA, and Asia Pacific, and edited the Google Zeitgeist weekly research report featured in more than 40 markets worldwide.
Daniel regularly provides expert commentary in high-profile TV shows and publications such as the New York Times, USA Today, CBS Radio, and Fox News, and speaks and leads workshops across the nation. He writes for the world's most popular content marketing blog, which appears on the Convince & Convert website. In 2015, he released his first book, Manipurated.
A native of Ohio, Daniel earned his MA in Communications and Leadership from Gonzaga University. He lives in Los Angeles with his cocker spaniel, Truman, and enjoys the simple joys of gin martinis, jazz, and eating his way around the world — he'll try nearly anything as long as it doesn't bite back.
Kim Brown
Kim Brown is a growth executive and nationally-renowned speaker, author, and consultant. She has a background with companies such as GE, Acxiom, Hyatt, and American Family Insurance, and earned Bachelors and Masters degrees from Northwestern University. With experience across multiple industries, Kim has managed more than $1 billion in digital assets and lead teams to high levels of success.
Regardless of the industry or business challenge, she has a proven and prominent track record of driving strategy and outcomes that lead businesses to succeed. Kim is an active entrepreneur and philanthropist, and is the founder of Chicago Women in Big Data. She also serves on the board of the Northwestern Alumni Association and the Luminarts Cultural Foundation, is an active member of the Executives Club of Chicago, and is an active advisor and mentor at 1871, the world's largest technology incubator.
As a former magazine writer and editor, Kim started her career building local publishing companies focused on health, wellness, and lifestyle. She's contributed to publications like Self, Esquire, Chicago Magazine, and many others, including those in the B2B industries. Her work on wellness and mental health has continued to be syndicated online for the last decade.
Grant Gooding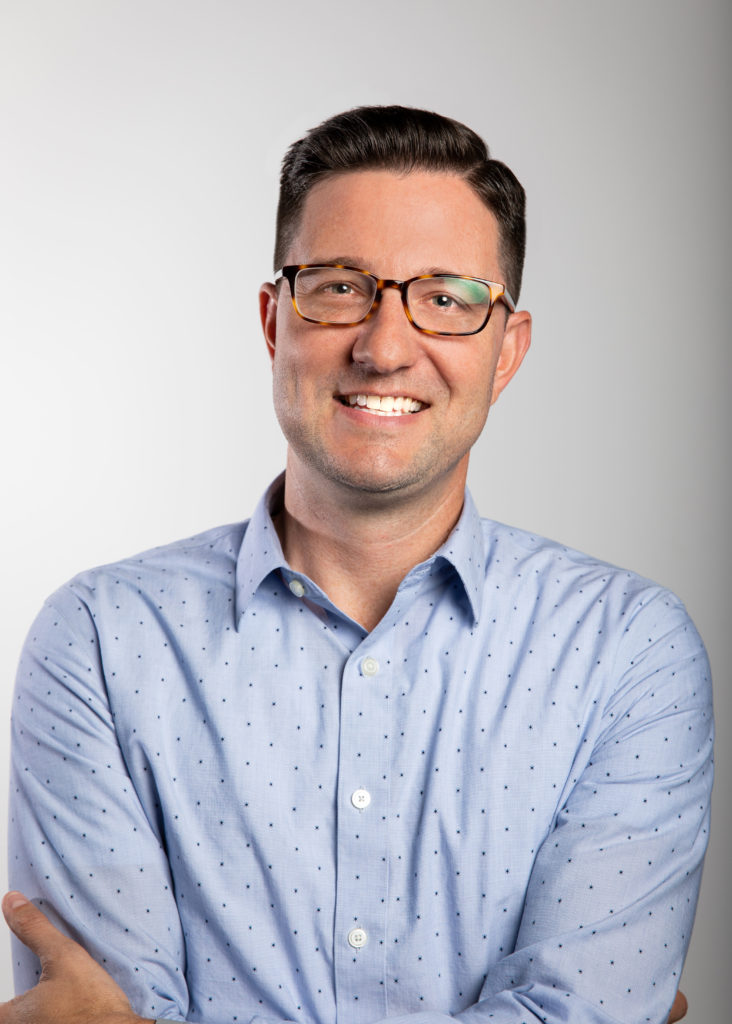 Grant began his professional journey in the mergers and acquisitions world. After roughly a decade of analyzing, evaluating, and transitioning hundreds of small and mid-market businesses, Grant naturally gravitated towards the evaluation of marketing and advertising expenses – the one line item in a P&L that he found most businesses struggled to understand and measure.
Grant started PROOF in 2012 with the notion of creating a way to bring clarity and understanding to marketing and advertising by combining statistics with emotional measurement. Today, PROOF is emerging as a market leader and has performed more than 200 research projects for organizations, helping them understand the emotions of their customers and identify the most effective messages and mediums to generate more sales.
Nick Myers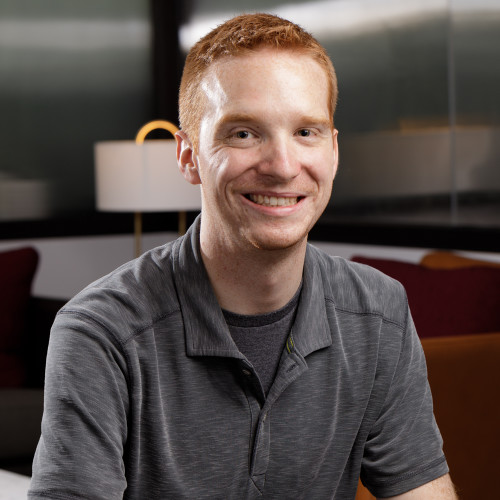 Nick Myers is the Founder and Creative Director of RedFox Creative in Madison, WI. Nick specializes in helping brands leverage the power of Artificial Intelligence and Voice Assistants like Alexa and Google Assistant to connect with people in powerful and unique ways.
Roshelle

Ritzenthauer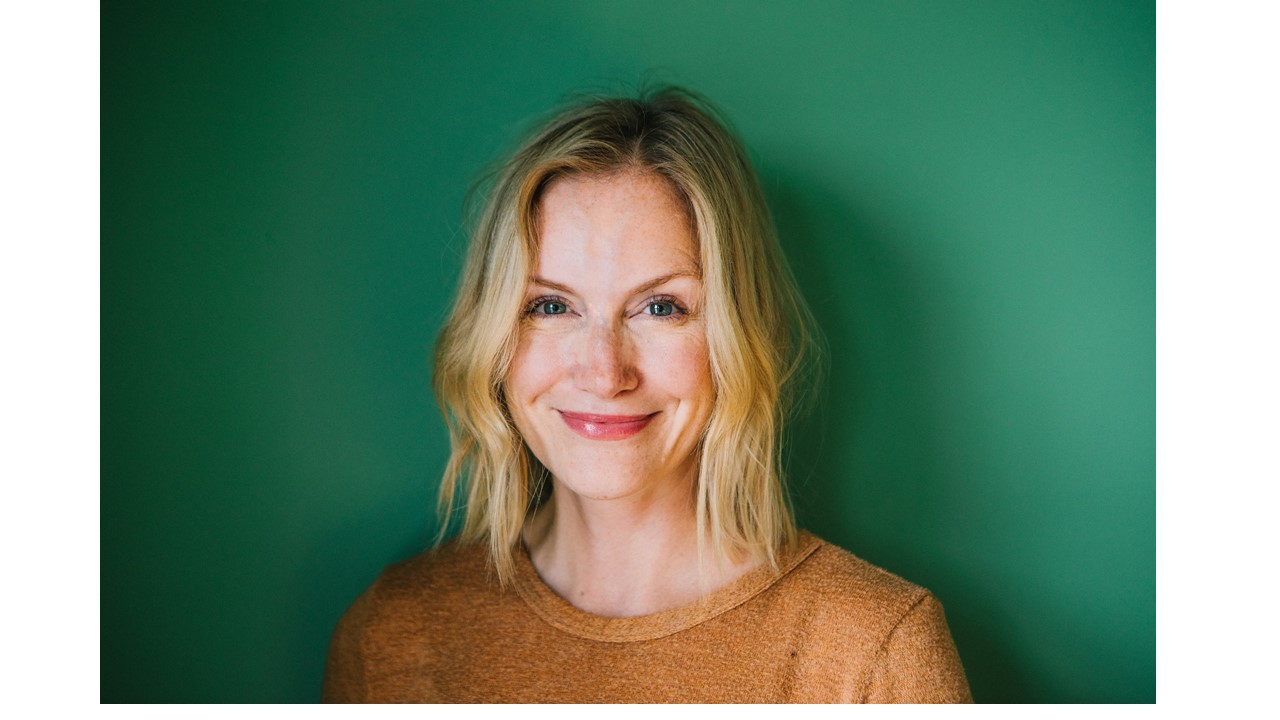 Roshelle is a design strategist with a background in architecture and a wealth of experience in systems thinking and design. Roshelle uses a strategic, research-driven aproach to building people-focused services, products, and environments. Roshelle merges business and creative objectives in a meaningful way to move design beyond a superficial exercise to one that drives positive change.
Her clients have ranged from early-stage start-ups to global Fortune 50 companies, spanning industries including medical, pharma, financial, insurance, education, non-profit, and tech.
D.P. Knudten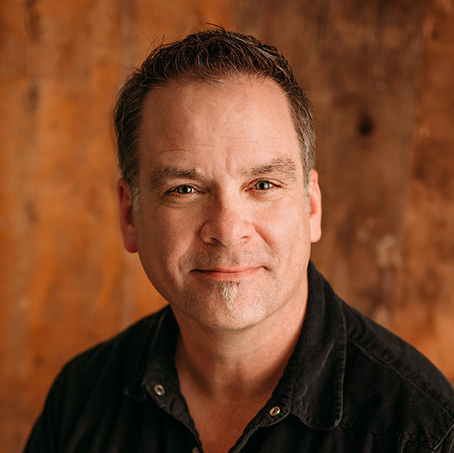 D.P. Knudten is Chief Collaborator at his business COLLABORATOR Creative here in Madison, Wisconsin.
He has worked on some of the biggest brands in the business, including Coca-Cola, McDonald's, Great Wolf Resorts, ClosetMaid, and Georgia-Pacific, and at agencies like DDB Needham/Chicago and McCann Erickson/Atlanta. A writer by trade, he enjoys playing in the intersection between the visual and the verbal, using his NonFiction Branding™ approach to move people—and product.
D.P. is also the co-author (with Spencer X. Smith) of the best-selling ROTOMA—The ROI of Social Media 'Top of Mind', the creator/host of two popular podcasts (The ROTOMA Podcast, NONFICTION BRAND) and is a keynote speaker and clinician in the areas of branding, social media, creativity and culture for groups throughout the United States.