AMA LA: Arts, Marketing, Tech, Champagne and Los Angeles - The ACES Gala

Friday, June 21, 2019 from 6:00 PM to 11:00 PM (PDT)
Ticket Information
This event is invite-only
You need an invitation to register for this event.
Contact the host
to find out more.
Event Details
LA is more than just nice weather and palm trees. In the past 10 years we've emerged as one of the most innovative and diverse economies in the world.
A celebration of LA art, creativity and innovators in transportation, entertainment, media - a select few among our beloved LA County will be honored at The ACES across five categories during The Show.
Come out for a night that honors our distinguished marketers and celebrates LA's leading innovators!
Drinks, Food, and Entertainment will be provided. Come mix and mingle with some of our judges, guests and artists.
---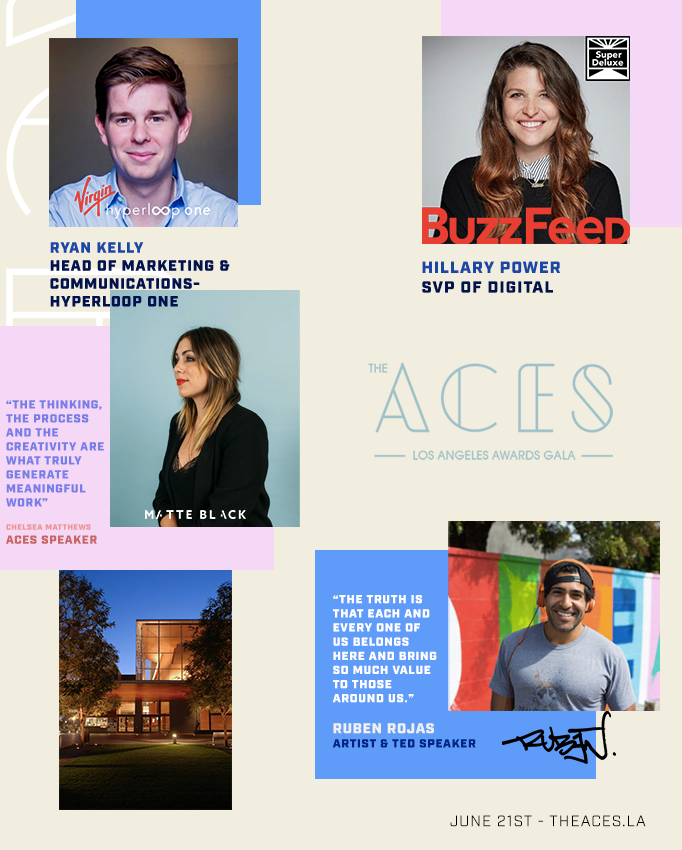 ---
AGENDA
6 - 6:45pm, Champagne Social
6:45, Stage Doors Open
7 - 8:30pm, Award Ceremony and Speaker Series
8:30 - 11pm, After-party, drinks, live-art + music
---
The ACES will proudly honor local talent in all categories varying from student-run initiatives to corporate-style agency talent. For the full event details and to enter award consideration, visit: theaces.la . Submissions will be accepted until June 10, 2019.
Organizer
AMA Los Angeles is one of over 70+ professional chapters of the American Marketing Association- a global organization with more than 30,000 marketers. With hundreds of members from companies across the Greater Los Angeles Metro, AMA Los Angeles is the leading professional organization for marketers to develop meaningful connections, share information, grow, and engage with the marketing community.
We put on events throughout the year that provide unique opportunities to learn more about topics in marketing at every stage of a marketers career, from young professionals to senior management and executive levels. We live our mission by producing high-quality, high-value events that impact our members and the community in a powerful way.
Our organization is comprised of volunteers who dedicate additional time to produce events, generate newsletters and content, run our social and work with sponsors and partners each and every day! If you'd like to get involved and learn about current opportunities to do so, please email us at: info@amalosangeles.org
There is value in Membership (and volunteering is like the cherry on top too!) and we encourage all marketers who are looking to develop their skills, make a difference in their community, and join a network of fellow marketers across Los Angeles to become members of the American Marketing Association. You can learn more by visiting AMA.org
Whether you're attending one of our social mixers, evening speaker events, conferences, or liking our posts on Instagram (we see you!) we are proud to serve the marketing community of Los Angeles and thank our sponsors, partners, volunteers, and everyone who helps us in making LA the marketing capital of the world.