Description
As Women's Athletics Director for the University of Tennessee for over three decades, Joan Cronan built one of the most prominent and respected women's athletics programs in the nation, resulting in 10 NCAA titles and 56 SEC Tournament Championships for the Lady Vols during her tenure. Join us to hear how she constructed a successful, nationally-renowned women's athletics program in the heart of football country.
Five lucky attendees will take home a signed copy of Joan's newest book, Sport Is Life with the Volume Turned Up: Lessons Learned That Apply to Business and Life.

Our Speaker: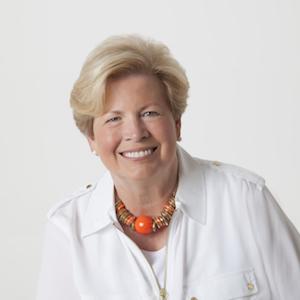 Joan Cronan was named the women's athletics director emeritus, consultant and advisor to the Chancellor at the University of Tennessee, Knoxville at the conclusion of the 2011-12 academic year. Previously, Joan acted as the interim vice chancellor and director of athletics in June of 2011 when the university sought a leader for its merging men's and women's athletics departments.
Under her vision and direction, Joan, a heavily-requested speaker on leadership and motivation on the national and local levels, the University of Tennessee Lady Vols garnered a reputation as one of the most visible and respected programs throughout the nation.
Organizer of AMA Knoxville Sept. Luncheon: Elevating Women's Collegiate Athletics
The Knoxville chapter of the American Marketing Association brings together marketing minds, across Knoxville and surrounding areas, through valuable professional development events, networking opportunities and monthly luncheons. The opportunity to meet and mingle with some of Knoxville's brightest just might spark your next big idea, or yield an introduction to a valued connection.