Description
Featuring HotelSigns.com's

April Watson, Marketing Director & Leah McBride, Product Design Manager
As a marketer, cutting through the clutter and standing out in an email inbox can be a challenge. One brand signage company is making its mark and taking email marketing to the next level with highly engaging and unique interactive content.
April Watson and Leah McBride are two of the creative minds behind HotelSigns.com's innovative and engaging digital marketing campaigns. Come hear how they develop assets that push the industry's traditional email marketing boundaries and learn how their process applies to your to-do list as a marketing professional.
Presented in partnership with the Greater Knoxville Hospitality Association
---
Meet Our Speakers: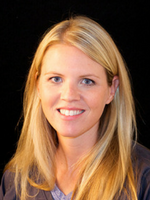 April Watson: April grew up in Chattanooga, Tenn. and attended the University of Tennessee at Knoxville to pursue a degree in marine biology. After realizing that organic chemistry was not her friend and that tuition to a coastal school was expensive, she changed her course to achieve a degree in communications with a minor in business. Wanting more creativity in her life, she then pursued and received an AAS degree in graphic design from Chattanooga State. Shortly after, she began her career at Intersign as an eCommerce assistant, helping to create over 15 websites where she was quickly promoted to eCommerce manager. With a desire to grow and challenge herself, she decided to attain an executive MBA from the University of Tennessee at Chattanooga. With an 11 year career at Intersign, and a promotion to marketing director three years ago, she currently manages both the eCommerce and marketing team. In addition, she teaches an online marketing class as an adjunct professor at the University of Tennessee at Chattanooga. Passionate about all facets of marketing, April loves collaborating and generating ideas, is an avid music lover, and a bootcamp devotee.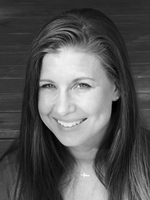 Leah McBride: Leah grew up outside of Birmingham, Ala in a small town that boasted its one blinking stop light. She went on to study visual communications at Auburn University before moving across the country to start her career at Desert Cardiology of Tucson as a marketing communications assistant. Over the next several years, Leah followed her military husband from the west coast to the east coast, in time settling in the mountains outside of Chattanooga, Tenn. For the last five years, Leah has worked at HOTELSIGNS.com, an Intersign Corporation, starting out as a graphic designer and working her way into her current position as product design manager. Leah spends her free time at the ball field with her two very active sons and traveling with her husband.
Organizer of AMA Knoxville Aug. Luncheon: Thou Shall Not Bore
The Knoxville chapter of the American Marketing Association brings together marketing minds, across Knoxville and surrounding areas, through valuable professional development events, networking opportunities and monthly luncheons. The opportunity to meet and mingle with some of Knoxville's brightest just might spark your next big idea, or yield an introduction to a valued connection.