AMA Charleston: Work It Out! 6th Annual Marketing Bootcamp & Happy Hour
Description
Join Charleston's #1 organization for marketing professionals for an afternoon of content-filled, intensive sessions to learn about today's most important topics and trends. Afterward, get to know your colleagues in the marketing community over our signature Gym & Tonic cocktails and hors d'oeuvres.
1:30 – 5:45 pm: Marketing Bootcamp
1:30 - 2:00 pm: Check-in and Networking
2:00 - 2:50 pm: Opening Remarks and Keynote Session
3 - 3:45 pm: Classroom Session #1
4 - 4:45 pm: Classroom Session #2
5 - 5:45 pm: Classroom Session #3
Classroom sessions: In response to your feedback, we've moved sessions from a roundtable format to a classroom format, enabling you to attend the sessions you want and to better hear and engage with the presenters.

Choose to attend three of nine available classroom sessions to get up to speed with the top trends that are shaping the marketing profession in the Lowcountry.
5:45 – 7:00 pm: Happy Hour
Every major workout deserves a reward! Bring on the weekend with happy hour! Join your fellow marketers, longtime colleagues and new friends for hors d'oeuvres and beverages. Don't miss this chance to connect with your community, AMA Charleston and try our signature Gym & Tonic cocktail.
Meet our Keynote Speaker, Monique Manigault
Monique Manigault is a business strategist, author, powerful speaker and an unrelenting teacher. With over 15 years of experience as a New York attorney, Monique has advised, educated and assisted her clients in building businesses at all levels – from startups to multimillion dollar companies.
Bred from an entrepreneurial family, the serial entrepreneur has honed into the key strategies that move businesses forward and propels exponential growth.
In addition to leading workshops, retreats and speaking internationally, Monique maintains a private coaching practice working one-on-one with her business clients coaching them on everything from leveraging current relationships to overcoming challenges that are blocking their growth.
Monique is a compelling speaker with an extraordinary story of defying the odds. She has a unique ability to touch people and using her own life story she shows others what
is possible to achieve in their own lives. Using all that she has learned along the way, she taps into people's passions and desires to support them in reaching their ultimate goals – both in business and in life.
Meet our Session Speakers
Monica Lavin, Lavin Label
Practical Strategies to Create Effective + Engaging Content Across Social Media Channels


About Monica
Meet Monica Lavin, an independent content creator, consultant and founder of Lavin Label. She also works with Pinterest's Pin Collective to create content for Fortune 500 advertisers. Since her launch three years ago, Lavin Label has grown to over 20,000 followers through her work with Pottery Barn, Reese Witherspoon's Draper James, Wayfair, Coastal Living, JetBlue, Bed Bath and Beyond, Benjamin Moore, Garden and Gun, World Market and more.

Monica is well versed in emerging technology and social influence through her past work at NASA and as Director of Teaching, Learning and Technology at the College of Charleston in Charleston, South Carolina. Monica's knowledge of technology and her well curated taste in all things lifestyle lend themselves naturally to a fresh perspective on storytelling that captivates her followers and inspires them to become part of that story.

Monica lives on St. Simons Island, Georgia with her husband and two English Springer Spaniel pups.

Peter Agiovlassitis, The PeterA
Signing on the line which is dotted: Leave the negotiating table a winner!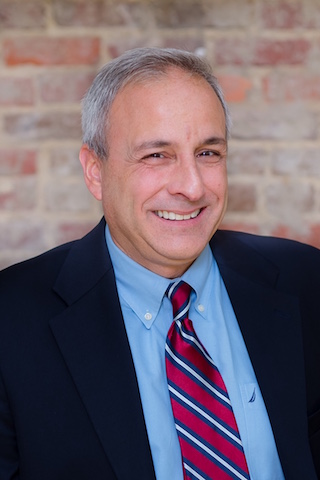 About Peter
Peter is an advertising/marketing/business development consultant. In his career, Peter has negotiated close to $1 billion in advertising dollars with TV, radio and print networks. He has held VP positions at McKinney, FVW, RBW, AdStaff Media and started his career at Grey Advertising in New York City. He has also been on the client side as Director of Marketing at Verizon A Wireless. Peter is also an award winning Toastmaster as Division H Humorous Speech contest Champion and competed at the 2015 District 37 North Carolina state contest. Married to his wife Jeanann and has a recent collegiate soccer student-athlete graduate son named Tyler and a feisty high school senior daughter named Morgan.
Mitch Pugh, The Post and Courier
Real News. Real Change.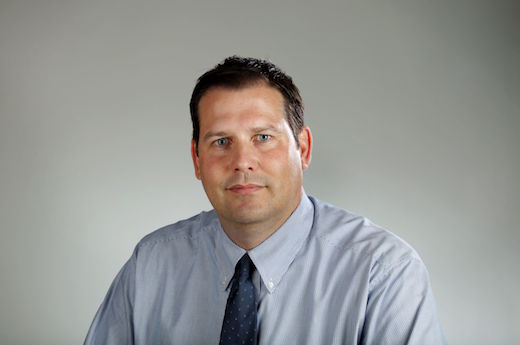 About Mitch
Mitch Pugh is the executive editor of The Post and Courier, winner of the 2015 Pulitzer Prize for Public Service and a two-time Pulitzer finalist in 2016. Pugh has been the editor of newspapers in Colorado, Iowa and Missouri. He is currently a leader of the newspaper's partnership with the Poynter Local News Innovation Project aimed at accelerating digital growth and cultural change in 21 local news organizations across the country.
Elliot

Carlyle

, The Brand. The Voice.
Brand Vocality: Effectively Communicating Your Influence





About Elliot
Elliot Carlyle is a renowned, millennial entrepreneur, empowerment speaker, mentor, creative director, fashion director, publicist, philanthropist, and branding & marketing consultant. Elliot specializes in marketplace technologies including public relations, creative direction and/or media services in the fashion, entertainment, and lifestyle industries. Widely known as "the brand. the voice." Elliot is an global influencer that empowers, inspires and impacts audiences in fashion, entertainment and lifestyle arenas.
Elliot Carlyle is the creator and host of Destiny Conversations, a weekly video broadcast via Facebook Live Monday – Friday at 10pm EST/9pm CST. Elliot Carlyle has dubbed the #ecLIVEat10 audience as architects; people who are actively building dreams, visions, goals, purpose and destiny. The success keys, wisdom strategies and empowering content shared by Elliot Carlyle attracts visionaries, entrepreneurs, leaders, artists, philanthropists and the like for an intense one-hour session of life-enhancing information and liberating revelation.
Audrey Coates, The Modern Connection
Facebook Ads Workshop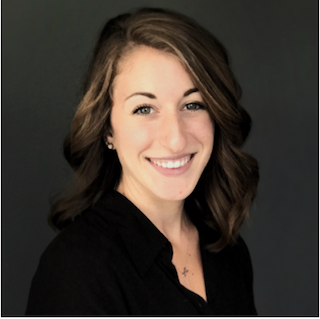 About Audrey
Audrey joined The Modern Connection team in May 2017 as our Digital Marketing Consultant. Prior to The Modern Connection Audrey ran social media accounts and event set up for What's Trending, in Los Angeles, as well as Carolina Style Magazine. Audrey's original stomping grounds are 5 hours north in the mountains of North Carolina, but she decided she was more of a city girl and made her way to Charleston.

With a degree from Elon University in Media Arts & Entertainment, Audrey is extremely passionate about keeping up with the latest social media trends. With her super bubbly personality, Audrey meets with The Modern Connection's potential clients to answer any questions regarding our services--and to ensure that our services are tailored to fit their needs.

When Audrey isn't at work she is more than likely running the Ravenel Bridge with her Border Collie, Delilah. She also enjoys other outdoor activities, such as: horseback riding, fishing, kayaking, and hiking.
Charleston AMA Members: $60
Non-Members: $85
Students: $35
Summer Social Only: $30