Description
If you could use your professional marketing skills to help 48 nonprofits in 48 hours? Would you? These folks did and it has been a HUGE success. In this great presentation we will here from Jeff Hilimire, co-founder of 48in48, CEO of Dragon Army and former President of Engauge. His goal will be to explain how he helped build the non-profit 48in48, where they are headed, and how others can dream big (and pull it off). We'll also hear his story as a serial-entrepreneur and get inspired on how we can fulfill our own start-up dreams.
Agenda:
7:30am - 8:00am Networking
8:00am – 9:00am Panel Discussion
Speaker: Jeff Hilimire, Co-Founder 48in48.org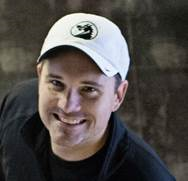 Jeff Hilimire is a serial entrepreneur. He has started and sold two digital agencies, Spunlogic and Engauge, and is currently running his third startup, Dragon Army. In 2015 he co-founded a national nonprofit called 48in48, that builds 48 nonprofit websites in 48 hours in cities across the US. He has five children and lives in Atlanta, and you can learn more about him on his blog, jeffhilimire.com.