Description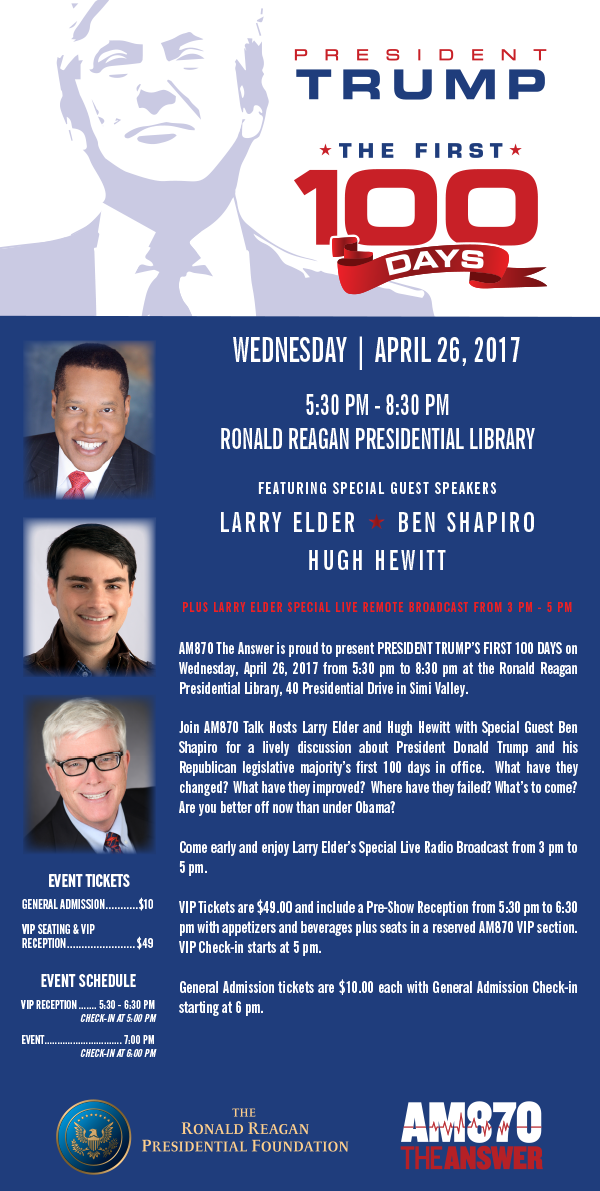 AM870 The Answer invites you to attend our 2017 "First 100 Days Review", featuring: Hugh Hewitt, Larry Elder, and Ben Shapiro. Join them as they discuss President Donald Trump and his Republican legislative majority's first 100 days in office. What have they changed? What have they improved? Where have they failed? What's to come?
Are you better off now than under Obama?
Event Schedule:
5:30 - 6:30PM VIP Reception
7:00 - 9:00PM Lecture
Due to the overwhelming response we will be opening additional VIP ticketing starting March 1st. General admission tickets are still available.