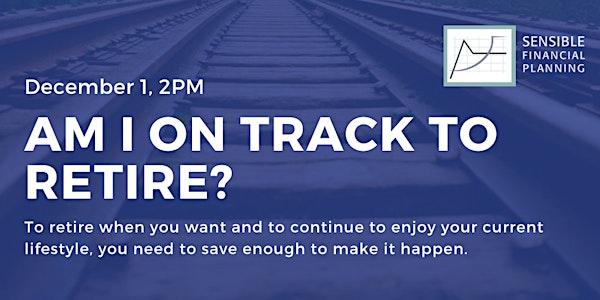 Am I on Track to Retire?
Rick Miller shares his expertise in retirement and lifetime planning.
About this event
To retire when you want and to continue to enjoy your current lifestyle, you need to save enough to make it happen. In the fourth webinar in the series, Rick Miller, Founder of Sensible Financial, will discuss how to tell if you are on track.
Don't I need to know how much I plan to spend in retirement first?
In addition, people tend to underestimate how long they are likely to live in retirement.
Living longer than you expect can pose problems for your retirement plan –how to deal with the issue.
Managing your Social Security benefits can help compensate.
This webinar will run approximately 30 minutes with 10-15 minutes of questions.