Description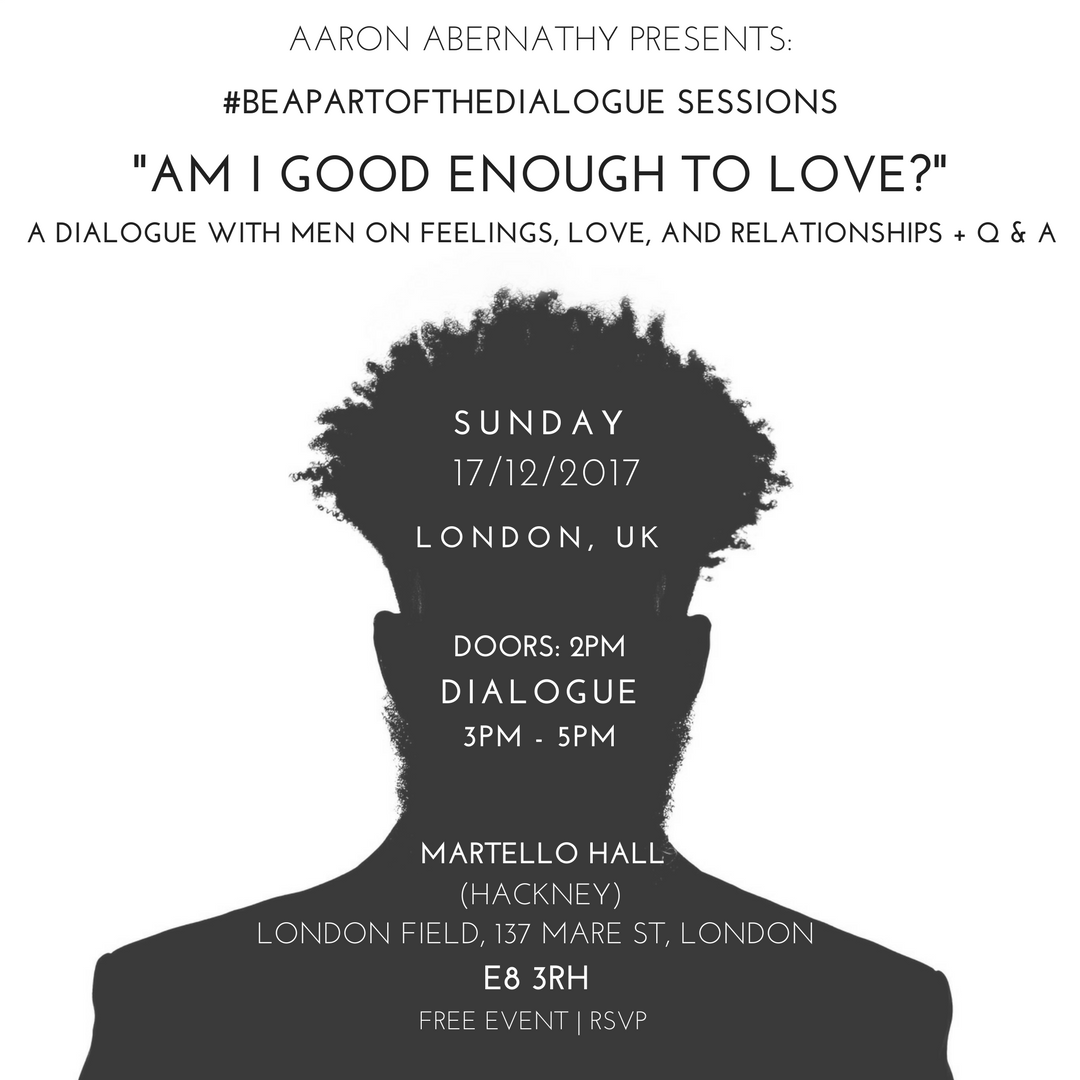 Pianist/Soul Singer Aaron Abernathy has ushered in a plethora of very important conversations on his latest album titled "Dialogue." His ability as an artist to express his vulnerabilities as an American black man in 2017 through discussing hot-button issues of economics, segregation, and racial politics is timely and essential in this social climate. One of his biggest issues he tackles is the emasculation of the working class male and it's effects on the psyche of men (black men especially) in his record titled "Am I Good Enough To Love?"
Whether it be through his music, blog, or interviews, Abernathy is not one to shy away from sharing his feelings with the world. With the release of his new album, he is embarking on a new venture in which he'll be having open dialogues with men to empower them to share how social media and social standards have an impact on the way they feel when it comes to love. These dialogue sessions will explore the honest thoughts and feelings of men as they answer intimate questions in front of a crowd of men and women with hopes of giving all of us a better understanding of male feelings from an internal, historical, contemporary, and futuristic standpoint. After the dialogue is complete the floor will open for a Q & A in which the audience will be a part of the dialogue.
The goal of these dialogues are to dig deeper into why men don't share their honest feelings in our present day and change the rhetoric around the social normality of men burying their feelings so deep within themselves that they are out of touch with how they feel let alone how to share them with their family, lovers, friends, or anyone else. In addition, for women to receive information through an inside look into the effects society has on the men they're dating, in relationships with, or married to. We're hoping you're willing to be a part of the dialogue.