Description
Join us for a short, summer craft series - A.M. Crafts! Grab a friend and learn a new skill in our relaxing space. Coffee and pastries will be provided to awaken your creativity. You can choose just one or two classes, or save by registering for all three!
Session 1: Alcohol Ink Tiles (guest instructor, Alexis Gadola)
Tuesday, July 26, 2016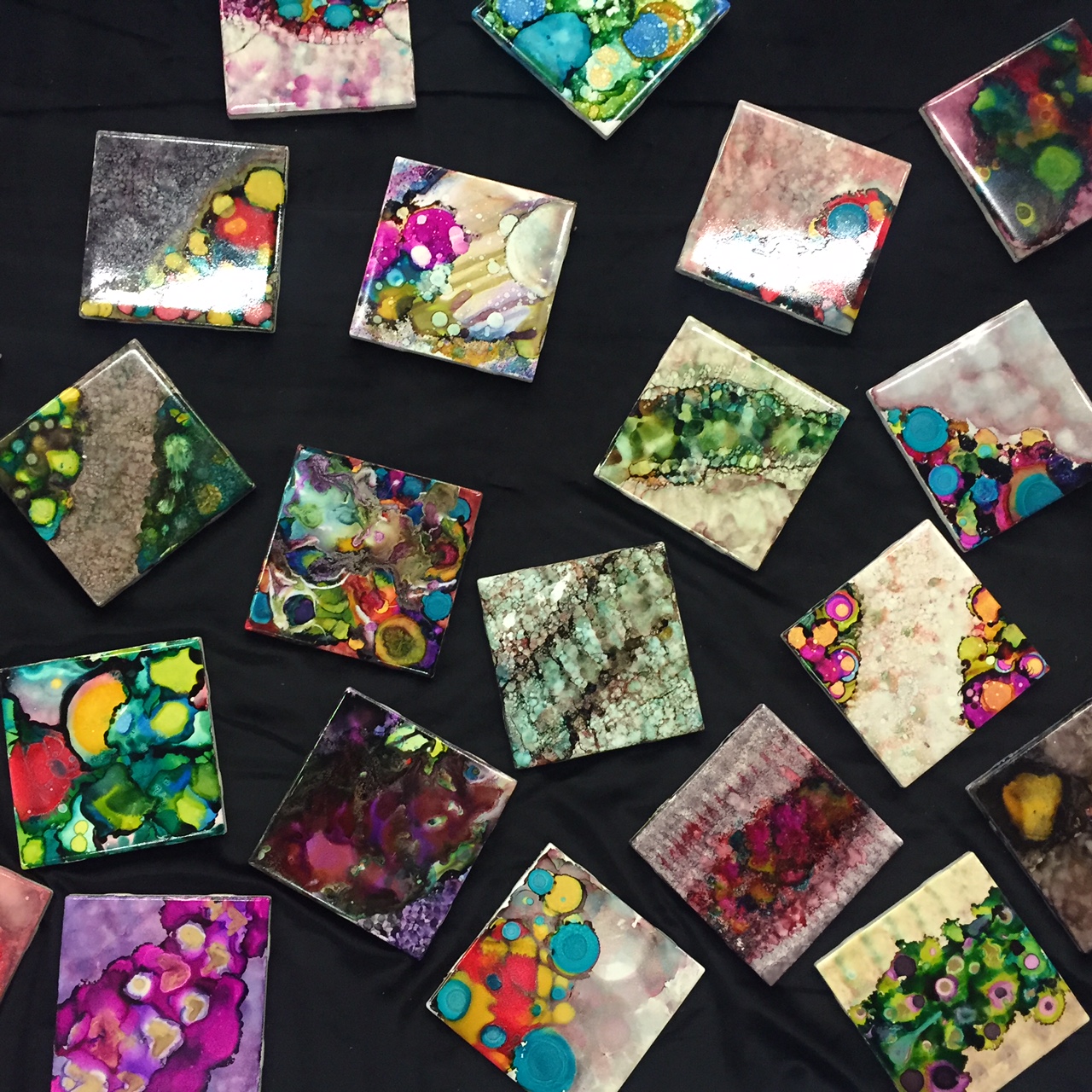 (image by Alexis Gadola)
Alcohol ink is an easy and creative way to decorate ceramic tiles. Using rubbing alcohol and alcohol inks, you can create very unique, one-of-a-kind pieces of art. There are endless combinations of color, design and pattern in this art. The most common use for the tiles is coasters. However, the decorated tiles can also be placed in a picture frame or on mini wooden easels as a nice way to display your art.
In this workshop, students will learn how to prepare the tiles and apply the ink to achieve their desired color and pattern. Each student will take home four completed tiles.
Session 2: Felt Succulent Display (instructor, Lisa Palfey)
Tuesday, August 2, 2016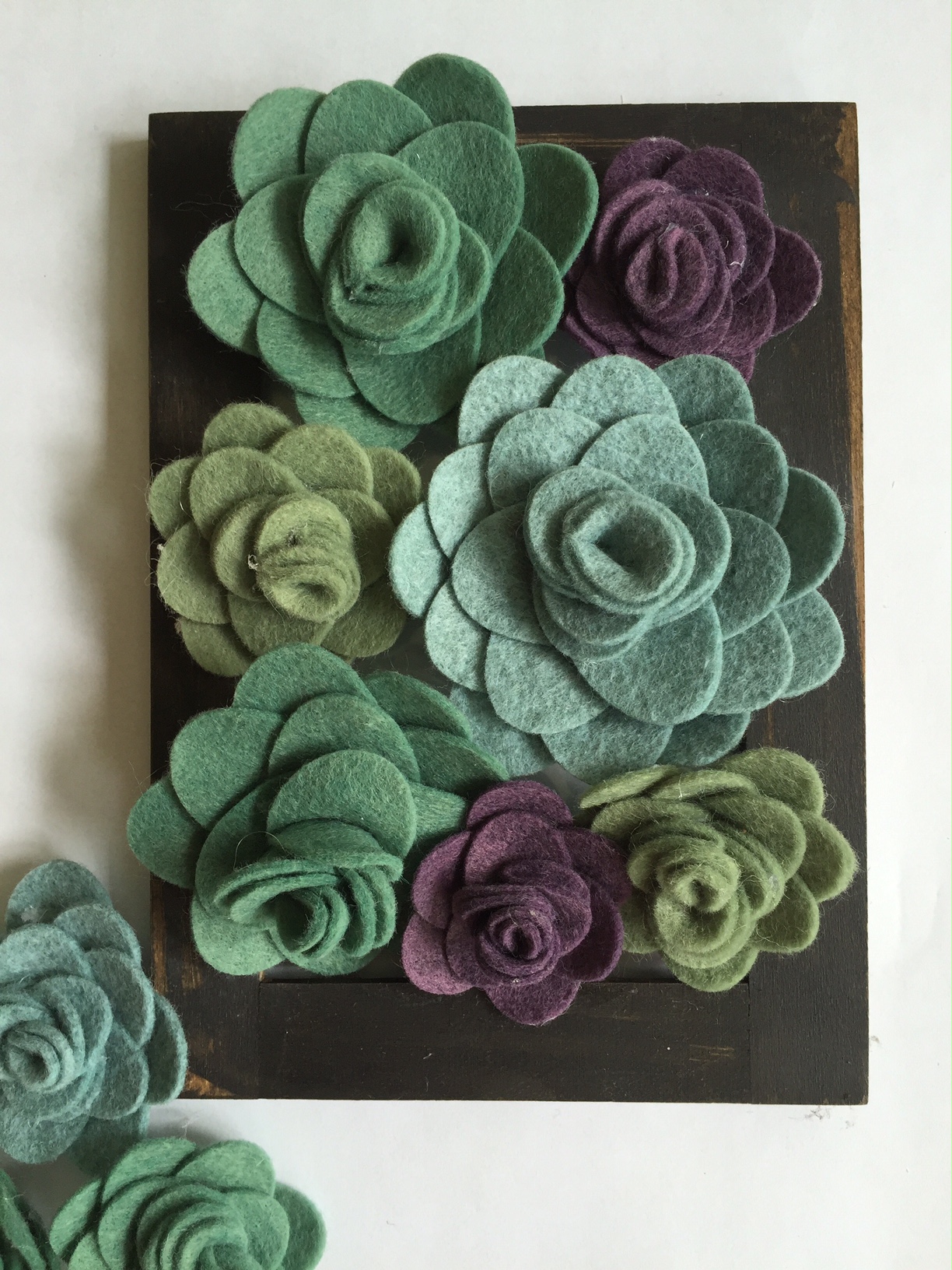 (image by Lisa Palfey)
Felt succulents are the latest crafting and home decor obsession! Learn how to make these easy, little garden beauties that won't die when you go away on summer vacation. Students will create a stunning display of richly hued green and purple succulents (approximately 5-7 small and large) arranged on a painted wooden frame. Hang it in your home for an instant faux vertical garden. All felt is pre-cut to make this craft super easy and fun!
Session 3: Block Printed Napkins (instructor, Lisa Palfey)
Tuesday, August 16, 2016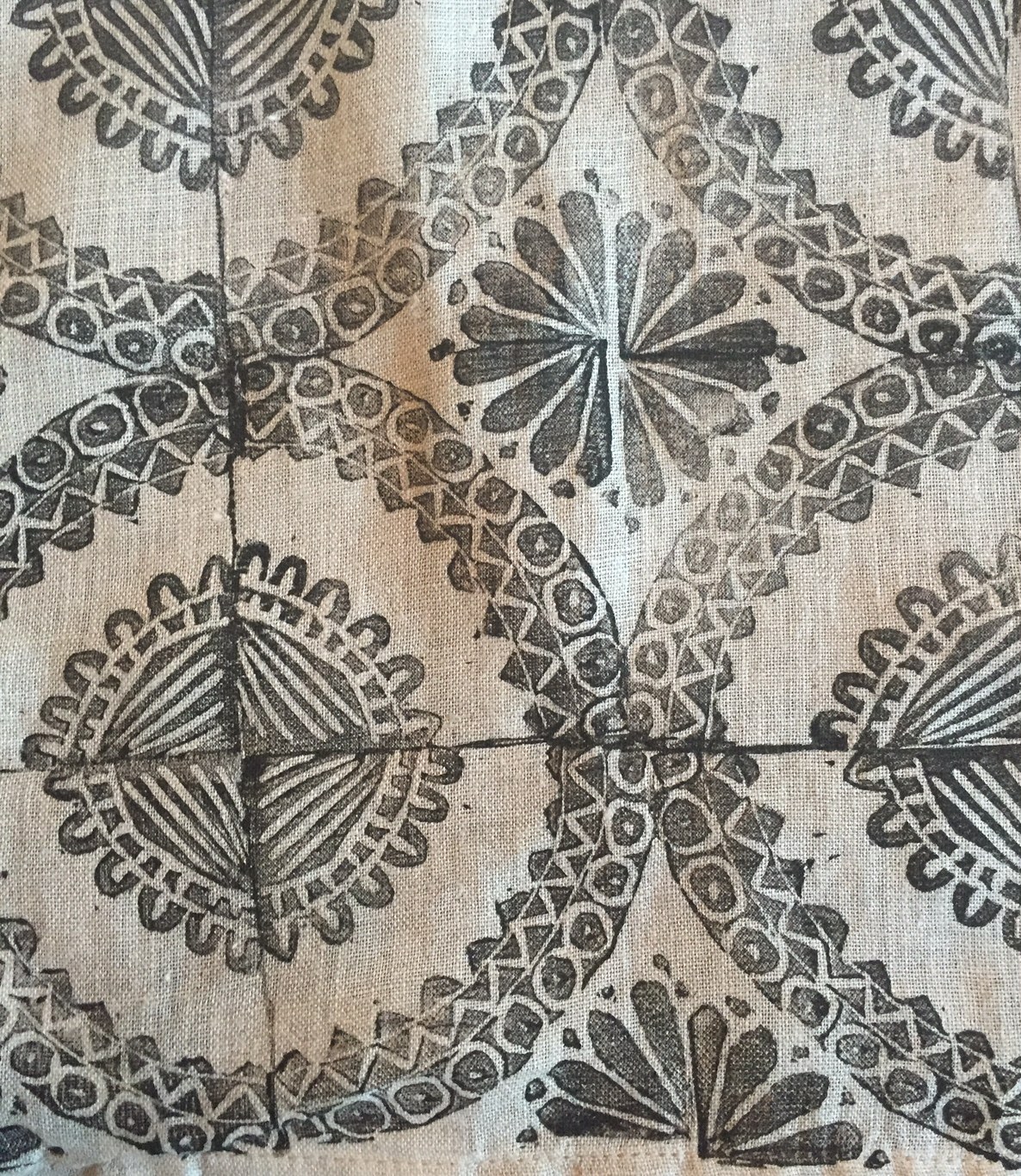 (block print original design by handprinted.net)
Woodblock printing dates back to the 7th century Tang Dynasty where it was used mainly for printing books on agriculture and medicine. We'll bring this ancient art into the 21st century by using modern supplies, tools and inks to create beautiful images printed onto fabric napkins. In this class, students will learn how to transfer a design onto a carving block, carving techniques for rubber blocks, how to print using fabric inks and how to create a repeat pattern. All supplies provided (including four white cotton napkins). Students will take home one carved block and their printed pieces.
(All images and text descriptions are copyright by the instructors/artists unless otherwise noted. Please do not copy/duplicate without explicit permission.)