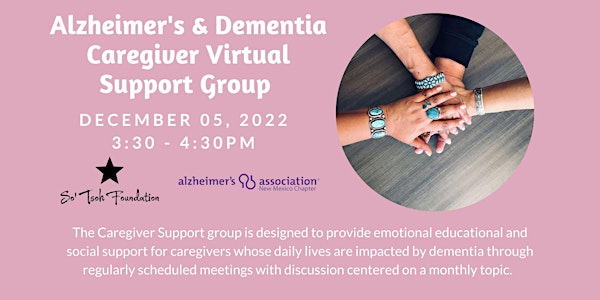 Alzheimer's & Dementia Caregiver Virtual Support Group DEC 05
Don't feel alone in your journey, were here!
About this event
The Caregiver Support group is designed to provide emotional educational and social support for caregivers whose daily lives are impacted by dementia through regularly scheduled meetings with discussion centered on a monthly topic.
The first & third Monday session is held at 3:30pm.
We're here to SUPPORT the CAREGIVER
If you need help, please don't hesitate to contact us at 505-608-0540 and check out our website @sotsohfoundation.org and social media @SoTsohFoundation Facebook/Instagram/Twitter