Always Stay Positive: 21 Days to a Positive and Powerful Attitude at Work

Thursday, August 1, 2013 from 1:00 PM to 2:00 PM (CDT)
Event Details
YOUR ATTITUDE is YOUR CHOICE  and it's hard to be positive all the time. This  21 day program is filled with content to inspire you, to challenge you, and to get you to develop an attitude that fuels you and your fellow team members. This program is about creating a strategy to build positive employees and attitudes in the workplace!
What 3 things affect our attitudes
How can we change out attitudes for the better
How to adapt a positive attitude
What really motivates employees
How to receive feedback
Why ask for feedback
What is the #1 factor in being a great teammate
How to coach other people to adapt a more positive attitude
How to question someone so they adopt their own positive attitude
What daily action you can take to build a positive attitude
Here is how the program works:
On August 1st, you will attend a live webinar teaching specific techniques and methods for transforming your attitude

On August 5th, you will start receiving 21 daily lessons (Monday through Friday) to reinforce the webinar content as well as teach new ways to help others improve their attitudes. The lessons will be sent Monday through Friday at 7:00 am (cst) for 21 straight days. Each lesson requires each learner to complete an activity that will only take 5 minutes to complete. We can give each client a report showing who has done the lessons.
Why you need to attend:
All day training events simply do not work, and this approach will keep the core techniques and strategies at the forefront of your mind without disrupting your day-to-day activities.

The techniques taught in both the webinar and learning track lessons will reveal proven methods to successfully help improve your attitude and those around you.


Special Notes:
Each person must be enrolled individually for lessons to be sent to them.

During the course of the lessons sent, content will be announced in your lessons asking for the best success story using your new learned techniques for improving attitudes. The winner will be awarded a very unique and special set of gifts.
____________________________________________________________________________________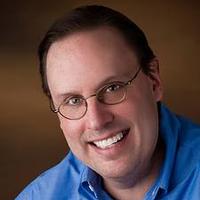 Business coaching and adult education expert, Tim Hagen, has been in the consulting industry for more that 15 years. He specializes in employee coaching, social media practices,  and training reinforcement. His Progress Coaching System and Coaching Generator technology have revolutionized the idea of effective training. His services focus on sustainable employee development and growth, leading to increased return on employee training investments in areas of selling and customer service.
Contact Information
Tim Hagen
Sales Progress LLC
262-377-5655
Tim@salesprogress.com
Organizer
Progress Coaching (a Training Reinforcement Partner Company) helps organizations create positive workplace cultures through ther delivery of manager driven coaching programs.  Progress Coaching implements management coaching programs where employees become more engaged and managers become skilled coaches.  This successfully drives employee performance, as well as, assisting the entire organization to be more skilled in employee development.