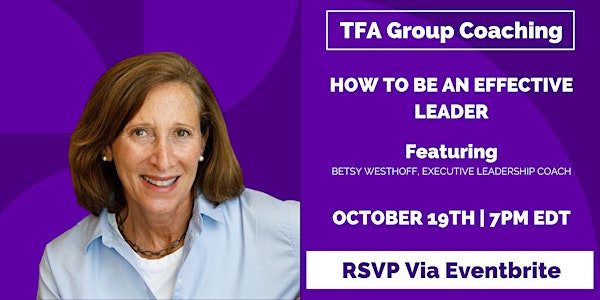 ALV + TFA Group Coaching: How to be an Effective Leader
TFA Alumni Group Coaching: How to be an Effective Leader
About this event
TFA is partnering with Ama LA Vida to offer group coaching sessions.
Ama La Vida is a great tool to help you achieve your goals and develop an accountability team from a group of individuals. In group coaching, you gain the value of being led by a skilled coach while also having the experiences of other individuals to help you get unstuck and motivated. Join one of our group coaching sessions in order to gain access to additional one on one coaching sessions.
Check out your TFA personalized Alumni Page for more information about our Partnership and to sign up for 1:1 Coaching Sessions at no cost to you.