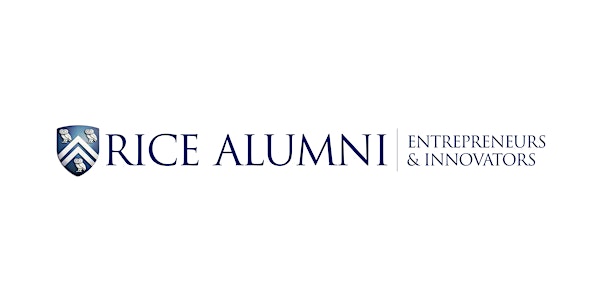 Alumni Town Hall Meeting - RAEI Roundtable Information Session
Description
If you are a current Rice alumni entrepreneur (acting c-suite execs, founder) or looking to launch or acquire a company within the next year, this information session is for you. Join us to learn more about the Houston Chapter of the Rice Alumni Entrepreneurs and Innovators (RAEI) Roundtables, a place for entrepreneurial alumni to support each other, continue to learn outside of your Rice degree, set goals, and have fun together.
Through this series, we have been navigating this fluid business landscape as a community by addressing immediate implications such as SBA loans, legal implications/contracts, tax tips, etc. Now we are starting to look forward to possible opportunities for our alumni to grow from this situation. One way to leverage the support of your fellow Rice entrepreneurs is to join a Roundtable.
Once you register, you will receive a confirmation email with the Zoom registration link.