Description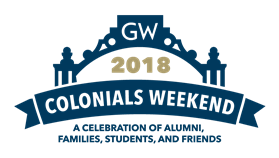 Join us for an interactive panel event with prominent GW alumni entrepreneurs as part of the exciting 2018 GW Colonials Weekend: A Celebration of Alumni, Families, Students, and Friends. Don't miss out on this exciting opportunity to meet and talk with successful GW entrepreneurs on campus! The panel will feature GW alumni entrepreneurs who will talk about their journey from student life in Foggy Bottom to success in the business world. Each of the panelists will also describe the role that their GW experience has played in their subsequent success.
Panelists:
Antwanye Ford, (CCAS BS '87, GWSB MS '93), Co-Founder, President, and CEO, Enlightened Inc.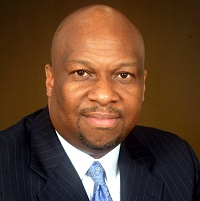 Antwanye Ford is President & Chief Executive Officer of Enlightened, Inc., a leading Information Technology and Management Consulting firm founded in 1999. Enlightened serves federal, state, and local government agencies, and provides cyber security, software development and integration, management consulting and business process outsourcing services. In 2016, the Company expanded its service offerings to support the transportation and healthcare sectors. As co-founder of Enlightened, Antwanye has led the Company's growth from a start-up business to a diverse organization with over 200 employees. He continually leads the Company's corporate vision, strategic planning, and innovation efforts. As a thought leader with a keen eye for emerging trends, his passion is to develop and deliver business solutions to problems of global, national and local significance.

Ximena Hartsock (GSEHD Ed.D. '04), Co-Founder and President, Phone2Action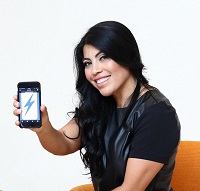 Ximena is an advocate at heart and has been involved in social advocacy campaigns since she was 11. Prior to co-founding Phone2Action, she managed membership and outreach for a national advocacy organization, where she ran hundreds of campaigns across the US. She has also held numerous leadership positions in Washington, DC, including spending time as a Principal, Assistant Superintendent and Agency Director. In 2009 she was appointed to the Executive Cabinet of DC Mayor Fenty. She understands advocacy both from 30,000 feet and on-the-ground, and her expertise is in making the impossible happen on a routine basis. She has a Doctorate in Policy Studies from the George Washington University and she was born and raised in Santiago Chile. She is passionate about education and about empowering people to take action to make this world a better place.
Bob McClure (CCAS MFA '04), CEO and Co-Owner, McClure's Pickles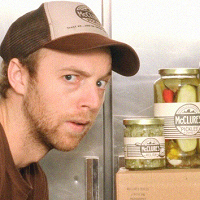 Prior to being a pickle packin' proprietor of goodness, Bob was an actor, living in Brooklyn with his wife Natalie and their son. He has performed in commercials for brands including: Visa, The NFL, Verizon, Time Warner, Staples, Quiznos and has appeared in films such as Neil Jordan's: The Brave One with Jodie Foster and the Brass Teapot. His work can also be seen on The Burg and All's Faire. Of course these days he's back in The D with his expanding family, helping grow the business each day at McClure's World Headquarters where he oversees business administration, key account management and brand development. He does still audition everyday for his kids who are his toughest reviewers.
James Webb (GW Parent), Chairman and Founder, 16 Capital Investments, LLC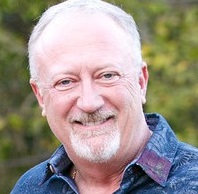 Mr. James H. Webb formed Preferred Medical Holdings, LLC (PMH) in 2000. PMH developed Preferred Medical Imaging, LLC and Select Health Services, LLC along with five other smaller healthcare serivces organizations. In 2017, Preferred Medical Imaging was sold to Akumin where Mr. Webb now serves as a board member and continues to oversee the operations of Select Health Services. Mr. Webb is also Chairman and founder of 16 Capital Investments, LLC with a narrowed focus in the fitness and wellness space. Mr. Webb holds an MS degree from University of North Texas. His oldest son is currently a freshman at GW.