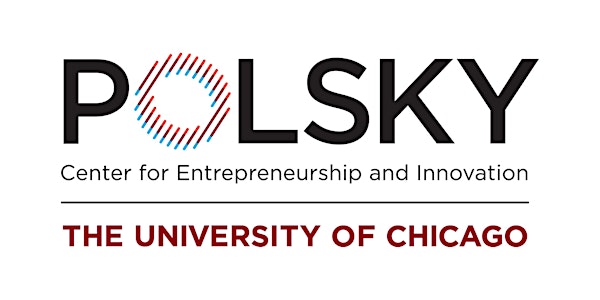 Alumni New Venture Challenge (ANVC) Kick-off Webinar 2021
The Alumni New Venture Challenge (ANVC) track serves all entrepreneurial UChicago alumni across the globe.
About this event
This webinar will be hosted on Zoom. The Zoom link for the event will be sent to all registrants.
The Alumni New Venture Challenge (ANVC) track is the fifth track of the Polsky Center's nationally-ranked New Venture Challenge. Entering its 4th year, the Alumni New Venture Challenge (ANVC) is open to all University of Chicago alumni who are in the process of launching and developing their startup ventures. The ANVC operates in 6 regions globally: Asia-Pacific, EMEA, Latin America, North America-East Coast, North America-Midwest, and North America-West Coast. Semifinals will be hosted for each local region and the finals will be held in Chicago on May 12, 2022.
WHO IS ELIGIBLE?
Venture must be led by an alum of the University of Chicago as of application date
Venture must be original and have commercial promise
Venture must be a for-profit enterprise
Venture must not have participated in any of the NVC tracks
Venture must have less than $1M USD in annual revenue
Venture must not have raised more than $1M USD in total debt/invested equity
Venture must be less than 5 years old
Venture must be incorporated
ADDITIONAL GUIDELINES:
Alums may submit their application to only one participating region
Alums may submit multiple companies
Venture is not eligible to apply to any other track of the NVC in the same year
INTERESTED IN APPLYING? Please join us for this webinar to learn more about the program, eligibility criteria, regional resources, and more. Choose the time on Wednesday, October 6 that best works with your schedule:
Webinar #1: 6 a.m. PT / 8 a.m. CT / 9 a.m. ET / 2 p.m. UK / 9 p.m. Hong Kong
Webinar #2: 10 a.m. PT / 12 noon CT / 1 p.m. ET / 6 p.m. UK / 1 a.m. Hong Kong
Webinar #3: 7 p.m. PT/ 9 p.m. CT / 10 p.m. ET / 3 a.m. UK (Oct 7) / 10 a.m. Hong Kong (Oct. 7)
QUESTIONS? Please contact Gorana Kolar, Gorana.Kolar@ChicagoBooth.edu.