Actions and Detail Panel
Alumni Day 2017: Encountering God's Word
Fri, May 19, 2017, 9:00 AM – 4:00 PM EDT
Description
Dr. Frances Taylor Gench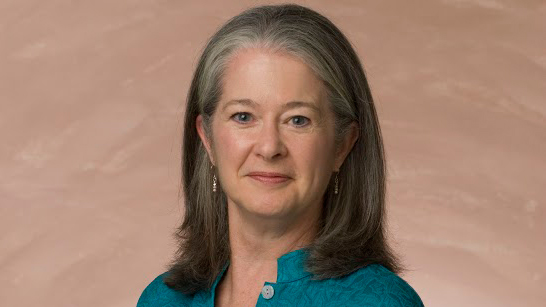 When The Bible Raises Your Blood Pressure: Faithful Wrestling With Challenging Texts
The Bible is full of embarrassing, offensive, problematic texts that present serious interpretive challenges for contemporary Christian faith and practice. Should they be repudiated? Discarded? Silenced? Or are there perhaps more effective and faithful ways of handling them? The lecture will address the importance of engaging them directly and publicly, with the expectation that we may encounter the living God in our conversation with them. Texts in the Pauline corpus that have proved oppressive in the lives of many Christian women will serve as test cases. Join us to wrestle with such texts, to consider interpretive strategies for engaging them with integrity, and to reflect on our understandings of biblical authority!
About Frances Taylor Gench
Frances Taylor Gench is Herbert Worth and Annie H. Jackson Professor of Biblical Interpretation at Union Presbyterian Seminary in Richmond, Virginia. Prior to joining the faculty of her alma mater in 1999, she taught for 13 years at Gettysburg Lutheran Seminary. She is the author of Encountering God in Tyrannical Texts: Reflections on Paul, Women, and the Authority of Scripture (WJKP, 2015), Faithful Disagreement: Wrestling with Scripture in the Midst of Church Conflict (WJKP, 2009); Encounters with Jesus: Studies in the Gospel of John (WJKP, 2007); Back to the Well: Women's Encounters with Jesus in the Gospels (WJKP, 2004); and Hebrews and James (WJKP, 1996). She is a parish associate at The New York Avenue Presbyterian Church in Washington, D.C., where her husband, Roger J. Gench, is the pastor.
---
Schedule
9:00 a.m. Registration/ Check-in
Seminary Quad
10:00 a.m. Memorial Service
Christ Chapel
11:00 a.m. Yost Lecture, Dr. Frances Taylor Gench
When the Bible Raises Your Blood Pressure: Faithful Wrestling With Challenging Texts
Stavros Lecture Hall
12:00 p.m. Alumni Luncheon
Tributes, Christ Chapel 50th Anniversary
Reinartz Hall
1:30 p.m. Breakout Session from Yost Lecture
"Wrestling with Scripture"
Voigt 1 & 2
2:30 p.m. An afternoon with Dr. David Ratke, Dean
Student Union
7:00 p.m. Baccalaureate Service
Christ Chapel

---