Location
North Loop Wine & Spirits
218 North Washington Avenue
Minneapolis, MN 55401
Refund policy
Refunds up to 7 days before event
Description
Twin Cities Wine Education is proud to present the "Altitude Matters" seminar with Master Sommelier Thomas M. Price!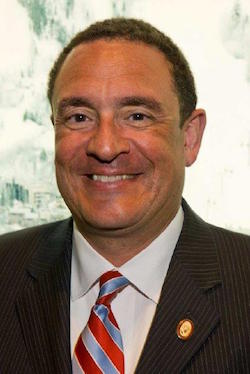 There are only 236 of them in the world, and only 149 in the Americas. The title of Master Sommelier, as you have seen in the documentary SOMM, is considered by many to be the hardest to achieve in almost any field. Those who have passed it have spent years working toward the goal, and have joined an elite group that is considered the think tank and knowledge base of the wine industry.
Join us for this special night of wine education, entertainment, and inspiration with Thomas Price, Master Sommelier. Mr. Price was one of four people to pass his Master Sommelier exam in 2012 (see the San Francisco Gate article) while working at the Metropolitan Grill in Seattle. Since then he has become the National Director of Wine Education for Jackson Family Wines, for whom he provides deep wine education and training services around the country.
The night will start with introductions and Mr. Price telling us his background and stories leading up to his successful passing of the test (while tasting great wines of course). Then we'll move into an "Inside the Actor's Studio" format of questions moderated by Jason Kallsen to help us understand current topics in the world of wine, the impact of the sommelier community, and trends in the wine industry nationwide. Then we will move into a seminar titled "Altitude Matters" where Mr. Price will step us through the impact of elevation and terroir on the final product, of course conducted with a range of incredible wines.
This will be an incredible night with a very special guest, featuring outstanding wines from the Jackson Family Wines portfolio. I hope you can make it!