About this Event
Altiorem virtual launch event!
Thursday, 21 May at 4 pm - 4.45 pm AEST
The path to creating meaningful change
We are excited to announce the launch of Altiorem, the world's first community built sustainable finance library.
To mark the occasion we are hosting a webinar showcasing the features of the library and celebrating sustainable finance.
Join us for an expert panel discussing the path to creating meaningful change.
Our panellists are: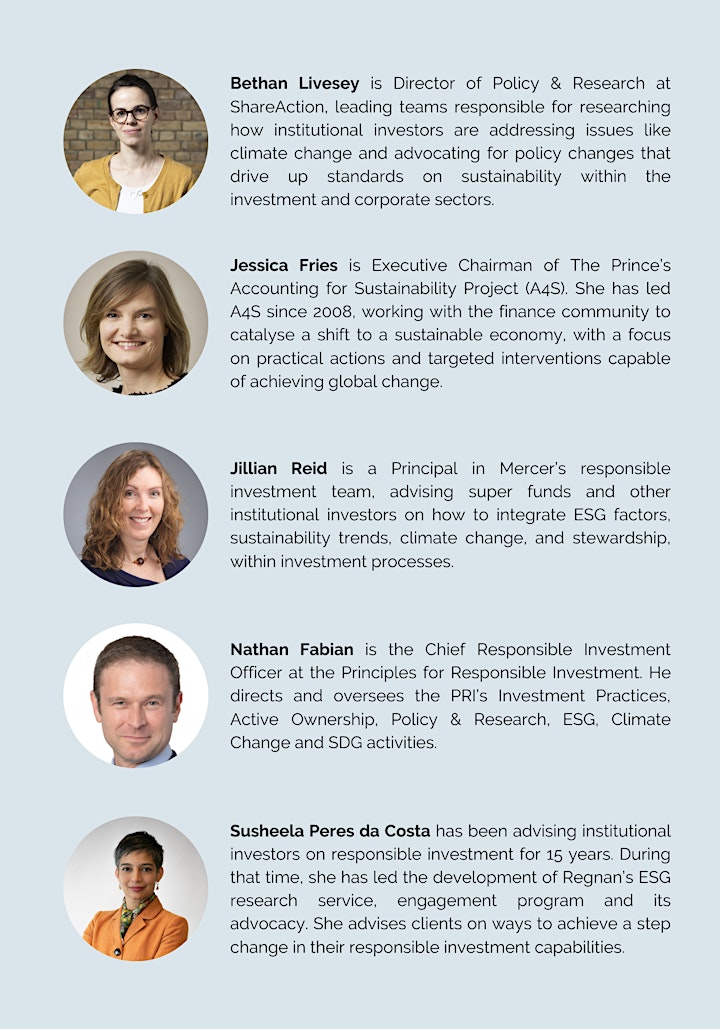 Agenda
- Introduction by Pablo Berrutti, Altiorem's Founder 
- Panellists share their stories and paths to creating change
- Q and A with audience questions
A link to the webinar will be provided 24 - 48 hours prior to the event. 
Stay tuned for updates. In the meantime, head on over to Altiorem and join the community!