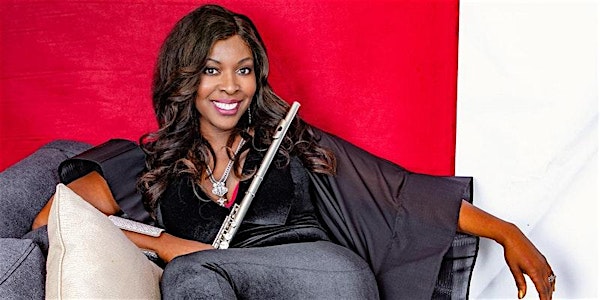 Althea René Presents A Night of Smooth, Soulful Jazz
Location
Chayz Lounge
607 Meeting Street
West Columbia, SC 29169
Spend the evening with world-renowned flutist Althea René as she entertains you with the sounds of jazz, funk and instrumental R&B.
About this event
The dynamic, soulful performer is one of the world's most exciting solo improvisational flutists. Althea made history by becoming the first flute player in the history of Billboard Chart to reach the number one spot. Among her tunes are In The Flow, Deja Vu, Flawsome, Gypsy Soul and her remake of the hit songs Can We Talk, It Never Rains (In Southern California), Free, and We Are One. On this night, Althea will deliver these songs and other favorites in a show that's sure to captivate you. Visit AltheaRene.com. to learn more about this remarkable artist.
Althea René began her musical journey at the tender age four. She studied classical music while attending Howard University and later gained further musical inspiration from the accomplishments of Yusef Lateef, Ian Anderson, and her father (one of Motown's original Funk Brothers) Dezie McCullers.
In May 2013, Althea René released her fifth project "In The Flow". Collaborating with Grammy award winning producer Michael Broening, (producer for legendary icons George Benson & Paul McCartney) she cowrote the title track. That single became her biggest hit and reached number one ranking on both the Billboard Chart and the Smooth Jazz Charts.
Chayz Lounge is a mature, adult only venue. A dressy or relaxed business casual attire is required to attend all shows. Tickets are non-refundable. Additional information and answers to frequently asked questions can be found at ChayzLounge.com.