Description
Event Schedule:
This is a one day event happening on Thursday 6:30 to 9pm once a month: please see drop down menu for dates.
Class Description
Don't have a silk screen set-up or exposure unit at home? Here is one of the many ways you can still incorporate printmaking in your life without the need for expensive set ups or printing presses. Learn about stencils in this one session course on Alternative "Low-Tech" Printmaking, and create products such as customized stationery/notebooks, patches, t-shirts, and tote bags. Students will also learn photo manipulation techniques to create stencil designs from photographs, as well as their own drawings.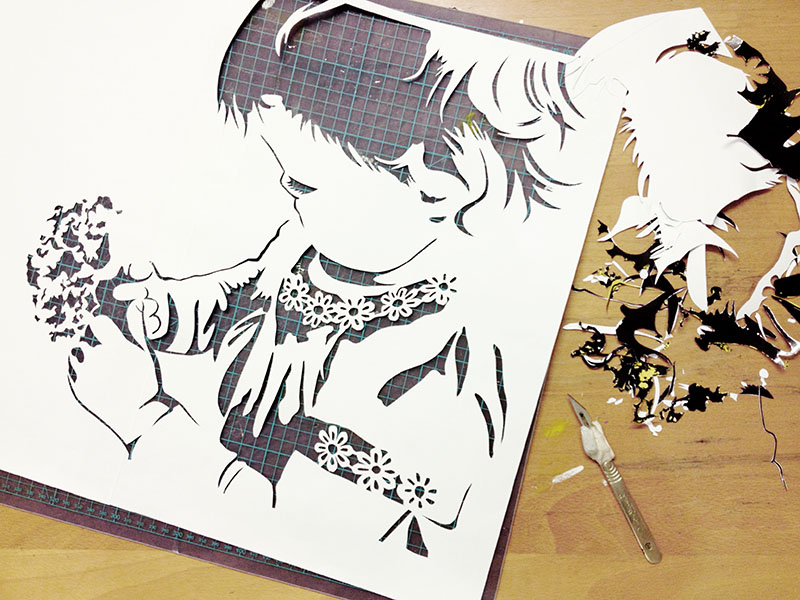 (Photo by

Maria Harding)
Class Goals:
Learn about the basics of printmaking and how stencils can be used as a low tech alternative to the photo-emulsion process. Students will create customized fabric and paper works to take home.
Prerequisites:
Students must be at least 18 years of age.
Materials:
Clothing or aprons you don't mind getting ink on, and a notebook for drawing and note-taking. $10 materials fee is built in to your ticket price and includes xacto knives, cutting mats and bristol paper
Note: T-shirts, tote bags, notebooks, and other materials to print on are NOT provided, please bring these with you. No more than 3 items per person, as there is limited time to print. Additionally, if you do not wish to bring any of these with you there will be newsprint paper available for you to test your designs on.
Class Minimum:
This class will not run with fewer than 3 students, sign up early and bring a friend!
Instructor Biography:
Oliver Coley (Oliver Lockwood) is an artist working primarily in painting and printmaking. They use gender neutral pronouns, and love fashion, aliens, teaching, and petting dogs. They have a degree in Printmaking/Studio Art from Smith College, as well as a teaching certificate from MassArt.
You can see more of their artwork at www.oliverlockwoodart.com or on Instagram as @muppetgaylienart.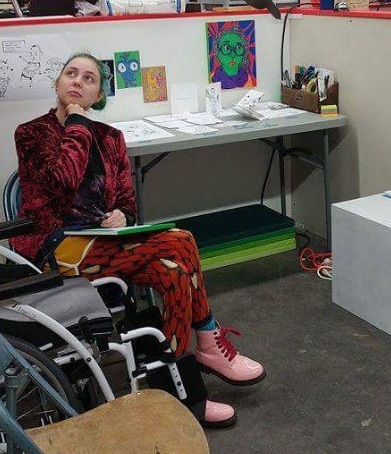 ---
ARTISAN'S ASYLUM STUDENT POLICIES
Purchase of a ticket expresses acceptance of A2's Refunds and Cancellation policies found here: https://artisansasylum.com/classpolicies/
Students: we love getting your feedback! Fill out this form to be heard!