Description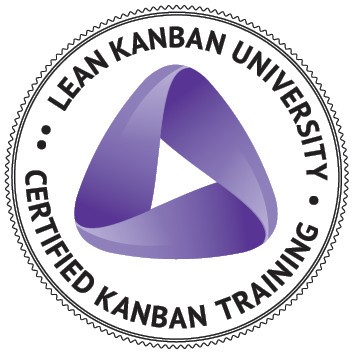 Are you struggling with implementing Agile in your organization? Is the change too prescriptive? Are your teams overburdened and less productive but still too resistant for a revolutionary change?
Choose the "Alternative Path to Agility" and implement an evolutionary and humane Change Management Method which doesn't change your process but improves it.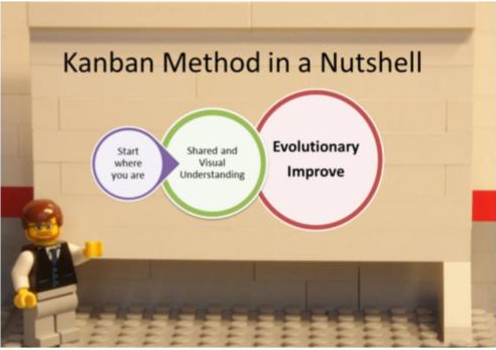 The Kanban Method provides pragmatic, actionable, evidence-based guidance for successful evolutionary change. It starts with what you do now and respects current roles, responsibilities and job titles. This allows organizations to evolve business processes gradually, define and use relevant metrics to measure progress, and significantly reduce the risk associated with complex change programs.
If your team is overwhelmed, Kanban can help you to get your work under control. Kanban is a new technique for dynamically managing your process and revealing bottlenecks.
This 1-day training, taught in English, provides the skills and knowledge you need to apply Kanban in your work and learn how to determine what to work on now, what to leave until later and what to take off the to-do list forever.
This course is taught by RAVNEET KAUR an Accredited Kanban Trainer (AKT) with over 10 years of experience coaching and training teams and managers in IT and Engineering Sector.
Learning Outcomes
Attendees should become familiar with the Kanban Method. They should be able to design and implement a basic Kanban board. They should be able to understand work item types and the risks associated with specific work items. They should be familiar with a variety of different Team Kanban board designs and styles and know how to choose a design that is best suited for their context. They should be aware of the training roadmap and the value and benefits to be derived at each step on the "alternative path to agility."
Agenda
The course follows the official LKU Certified Team Kanban Practitioner syllabus produced by David J Anderson, Mike Burrows and other leading Lean Kanban experts. During the course, you will have ample opportunities to discuss and experience the following topics:
> The Sustainability Agenda to Address Overburdening
> Principles & Practices of the Kanban Method
> Understanding and Operating Kanban Systems
> Visual Boards – Visualizing work for transparency & predictability
> Work in Progress Limits (WIP)
> Delivery Rate & Little's Law
> Overview of 7 Kanban Cadences
> Implementing Feedback Loops
> Replenishment Meeting (Commitment and Replenishment)
> Lean Kanban interactive simulation (FeatureBan)
> Different Kanban Board Designs
> Different Work Types and associated Risk
> Design-a-board Exercise
> Service delivery workflow Kanban
> Service-oriented Agenda
> Proto Kanban versus full Kanban System
> Benefits of extending Kanban up/down workflow
Who Should Attend
This course is designed for any professional who is part of a product development or knowledge work environment and who is interested in discovering how Kanban can help improve working environments. Kanban works across multiple functions of an organization, from senior members of staff looking to adopt Lean Management to members of delivery teams willing to improve their working practices. Previous attendees to our classes have been in roles such as:
> Senior Management Positions (CxO)
> Programme and Project Managers
> Product Managers, Product Owners and Business Analysts
> Scrum Masters, Team Leads and Change Agents
> Product & Software Developers & Testers
> Agile Coaches & Practitioners (Scrum, XP, DSDM, AgilePM, etc.)
> Other roles such as HR and Finance professionals
Certification
This 1-day course teaches the basics of the Kanban Method® and serves as the entry level and starting point to an alternative path to agility.
Upon successful completion of this training, you will receive Certificate of Completion from Lean Kanban University®. Additionally, you will earn a Team Kanban Practitioner® (TKP) credential certificate accompanied by the TKP Badge.
Project Management Institute (PMI): 7 PDUs (Professional Development Units).
Prerequisites
Prior to the training, it is recommended to read one of these two books:
> Kanban by David J. Anderson
> Kanban from the Inside by Mike Burrows
Cancellations & Refunds
Substitutions are accepted at any time. Cancellations must be notified by email and refunds will be provided according to the following:
We reserve the right to postpone or cancel this event if there are insufficient registrations or if presenters are unable to attend due to illness. If necessary, you will be notified no later than 5 days prior to the event and all registration payments will be refunded promptly. We will not be responsible for any other costs incurred.
Advantages
> Lean Kanban University's certified training curriculum and teaching methods were created through collaboration of leading experts and validated in hundreds of training classes around the world.
> You get pragmatic, actionable guidance you can implement in your organization next week - because it doesn't require permission, a large budget or getting others to change.
> You will receive training from an Accredited Kanban Trainer, who has experience teaching and coaching Kanban within several organizations.
> Profile listing on the Lean-Kanban University (LKU) alumni page.
> Private on-site and semi-private training classes are also available, upon request.
Policies
Registration includes lunch and an electronic copy of the presentation slides after course completion.
Additional Benefits
All attendees receive a free electronic copy of Kanban Blue Book by David J. Anderson.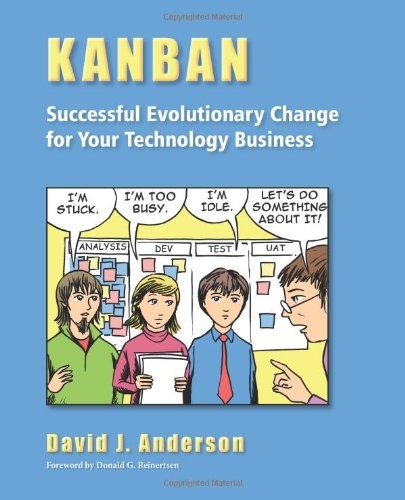 Contact:
ravneet.kaur@agileschool.org
Tel: +352961996488
Partnered with: