Description
Alternative Investments 'The Why & How' -

Presented by US Capital Global & Millennium Trust

Alternative investments, and their non-correlation with conventional investments, are a typical portfolio allocation of institutional and high net worth investors.
But how do RIAs and their client approach these investments, find high asset value, and custodian them.
An alternative investment is a financial asset that does not fall into one of the conventional investment categories, such as stocks, bonds, and cash.
Alternative investments include private equity/debt, venture capital, hedge funds, managed futures, art and antiques, commodities, derivatives contracts and real estate.
Alternative investments are a standard component of institutional investor portfolio strategies because they typically have a low correlation with standard asset classes and offer potentially higher yields.
However alts may have reduced liquidity and maybe more complex and have higher risk than standard asset classes, so how to find the right ones.
The advantages of alts make them attractive beyond institutional investors, but their characteristics suggest focusing on high-value assets with lower potential risk.

So, addressing this opportunity, US Capital Global focuses on high asset value alternatives and Millennium Trust makes it possible to custodian these assets, addressing RIA and investor concerns.
Join us to learn more about Alternative Asset portfolio strategy and the custodian process for Alts.
About Millennium Trust Company
Your Ally in Specialized Custody Solutions
Established in 2000, Millennium Trust began by focusing on unique custody solutions where no one else would or could. Today, we're known for our ability to solve for the most complex custody requirements and craft new solutions for our clients.

_
Offerings to be discussed -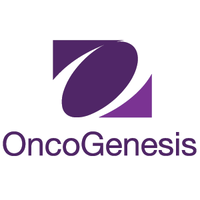 Our Mission - Providing tools to Screen… Diagnose… and Guide decisions in cancer treatment:
Improving health outcomes and saving lives
Providing access to effective, economic, quality solutions for low resource settings
Delivering significant value to partners and investors
OncoGenesis was formed to provide women worldwide with access to point-of-care screening for Cervical Cancer.
Cervical cancer is the second most prevalent form of cancer found in women with approximately half a million dying unnecessarily each year. This multi-billion dollar market is the focus of an experienced group of executives, scientists & medical advisors who are developing this breakthrough diagnostic system for use in both the clinical laboratory and point-of-care markets.
OncoGenesis is in advanced development and testing of a next generation, low-cost test that will provide women worldwide access to screening, significantly improving early detection of cervical disease over the current Pap and adjunctive HPV tests.
_

One Simple Blood Test Could Save Your Life
ColoPlex™ provides patients and physicians a simple, accurate blood testing option to detect colorectal cancer.
This early detection blood test is aimed at driving the right people to confirmatory colonoscopy, reducing overall costs of screening programs and improving patient outcomes. Utilizing a novel machine learning algorithm coupled with a leading multiplex platform to measure numerous proteins in a single patient blood sample, ColoPlex™ can provide more information to physicians so that they can diagnose disease early.
EDP Biotech has initiated six clinical research studies to validate ColoPlex™. Currently, ColoPlex™ is not FDA approved or cleared for sale in the United States.
-

Metals House Inc. is a fully regulated global precious metals trading firm with its principal trading subsidiary in the Dubai Multi Commodities Centre (DMCC) in UAE. Its primary business model is arbitraging the pricing spreads between gold as a commodity and as a currency. The company sources its precious metals from artisanal miners globally and purchases unrefined ore, bullion, bulk scrap jewelry, and government-minted gold and silver coins. Then it verifies the purity and refines the precious metals before selling the Good Delivery bars and minted coins to clients worldwide. Metals House has created a unique business model such that it earns revenue independent of gold price volatility.
_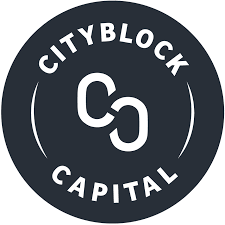 Tokenized venture funds combine digital asset technology for diverse US and international investors and provide potential for early liquidity opportunities. Founder and Managing Partner, Rob Nance, will discuss his experiences with tokenizing CityBlock Capital NYCQ venture fund. The NYCQ fund provides access to blockchain infrastructure investments ordinarily accessible only to institutional investors. It is managed and advised by professionals with deep industry expertise from firms such as SoftBank Capital, Goldman Sachs, Wells Fargo, and Google. The fund sponsors include Mark Yusko and Anthony Pompliano from Morgan Creek Capital Management. It currently invests alongside prominent VC's such as Andreessen Horowitz, DFJ, Coinbase Ventures, and Tiger Global.
_
**All securities are offered through US Capital Global Securities, LLC., Member FINRA/SIPC. See all offerings at our Private Placement Marketplace.