Event Information
Location
Private venue to be confirmed once booked
Canning Town
E16 1ED
United Kingdom
Refund Policy
Refunds up to 7 days before event
Description
If you are looking for an alternative way to wind down from a week at work on a Friday night, this fun and experiential workshop with Zena might be just the thing your mind, body and soul has been looking for to kickstart your weekend.
Every Friday join Zena and 8 other likeminds for an emotionally intelligent conversation and sensory experience. Learn how to identify, use, understand and manage your emotions to realise your personal vision, reduce stress, improve your wellbeing and create better outcomes in your daily interactions.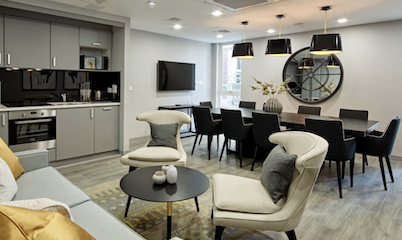 Only 9 spaces hosted at a private venue. Light refreshments will be provided in a comfortable social dining room setting.
There are some things in life that we have no control over. What we can control, is increasing our awareness of the choices we make and how we allow external pressures and situations to affect our day to day lives and power our dreams.
Emotional Intelligence has become a buzz phrase that is often misunderstood. Understanding what emotional intelligence is and how to use it can help you to see yourself with "fresh eyes" and gain an awareness of the skills and tools you need to create the best possible outcome in most situations.
Bring yourself after work with an open mind and find out how emotionally intelligent (EI) you are, and what you can do to improve your EI ability to reduce stress, identify unconscious biases that may be informing your decision making process and potentially blocking your ability to effectively use your emotions to make better choices, pursue your life goals and aspirations successfully.
Gain an understanding of what emotional intelligence ability (MSCEIT) is and why developing it can make you happier, healthier and wealthier

Learn a four step approach to make more emotionally intelligent decisions that create better outcomes for YOU

Learn how using emotional intelligence can help you increase your self awareness, find your true voice and build healthier symbiotic relationships with colleagues, friends and family

If you want to get a deep level of insight on your level of emotional intelligence ability to idenfity personal key development areas, you are entitled to 50% off MSCEIT Emotional Intelligence test and coaching session valued at £280 for £140 as an attendee of this workshop. Book a session via www.zenatuitt.com
Light refreshments will be provided. Places are limited.

Feeling burnt out from a week of work? Need a natural high? A mood shifter? Join us for an emotionally intelligent Friday night experience to set you up for the weekend.
Date and Time
Location
Private venue to be confirmed once booked
Canning Town
E16 1ED
United Kingdom
Refund Policy
Refunds up to 7 days before event