Description
Join crypto and blockchain experts
to get a pulse on the latest in ICOs — make sense of the regulatory landscape — and walk away with projected trends in blockchain investing.


Founders are raising millions in later stage funding all via ICO — but the ICO and crypto landscape has changed drastically in just a few months. Learn the new financial, legal, and regulatory implications of raising funds via Initial Coin Offering. You'll hear from regulatory, legal, and blockchain experts — as well as one founder who successfully raised a $25M Series B with a mix of traditional and non-traditional funding.
Meet with fellow founders, VCs, and GCs looking for clarity on the real world of ICOs and leave with the knowledge you need to pull one off— or simply make sense of the current ICO and crypto market.
Experts include; Tom McLeod, founder and CEO of Omni, Chris Harlem of WSGR, Erika Bonner from KPMG, Andy Bromberg, CEO of Coinlist, and Tomio Geron from the Wall Street Journal. Our special guests will discuss the ICO and crypto landscape to clarify what to look out for and how to streamline the flow of capital to your company. Plenty of time will be spent with the audience speaking on specific questions, looking to untangle the wide world of ICOs.


This session is for:
Launch (existing products and services in market)
Growth
Hypergrowth
Venture Capital Blockchain Funds


OUR SPEAKERS |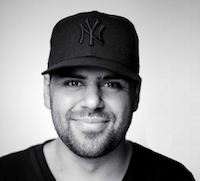 Tom McLeod, Founder and CEO of Omni
Tom McLeod is Founder and CEO of Omni, the on-demand personal storage concierge based in San Francisco. With over 10 year's experience growing innovative companies, he previously co-founded Pagelime, a SaaS CMS used by over 30,000 designers worldwide, and the mobile app lab Imaginary Feet, launching and marketing 15+ apps to over 10 million users. With a degree in audio engineering from American University, Tom's first venture was the "successful-til-it-wasn't" recording studio Heavy Syndication, which quickly transitioned to become a web design firm with the changing music industry. Having recorded over 500 songs, he still consults on the occasional music project.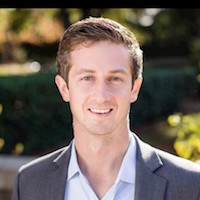 Chris Harlem, Associate, Wilson Sonsini Goodrich & Rosati
Chris Harlem is an associate in the Palo Alto office of Wilson Sonsini Goodrich & Rosati, where he practices corporate and securities law. He works with companies through all stages of their development, including corporate formation, corporate governance, venture capital financings, mergers and acquisitions, public offerings, and securities law matters.
Chris also regularly counsels clients in the cryptocurrency and blockchain space, including with respect to initial coin offerings (ICOs) and the structuring of token economics. He assists these clients with the application of securities laws to the evolving areas of cryptocurrency and blockchain technology. Clients include ICO issuers, ICO investment platforms, cryptocurrency exchanges, and companies developing blockchain-based products and services.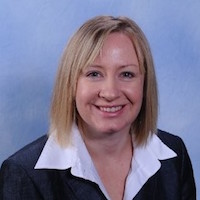 Erika Bonner, Tax Partner, KPMG
Erika has more than 18 years of experience with multi-national and U.S. based companies in variety of industries, but most specifically financial services, fintech and other emerging technology companies across a variety of platform and service lines, and markets. Erika leads KPMG's financial services practice in San Francisco. She has assisted clients of varied sizes in exploring emerging technologies, including blockchain, and the potential implications for their business, along with emerging tax considerations.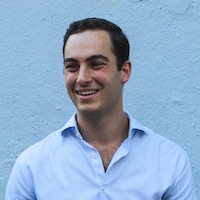 Andy Bromberg, Co-founder and President, CoinList
Andy Bromberg is the Co-founder and President of CoinList, a platform to introduce investors to deeply vetted token sales. CoinList also provides compliance services for many other token offerings. Previously, he was the Co-founder and CEO of Sidewire, and before that, he studied Mathematics and Computer Science at Stanford University. While there, he also co-founded the Stanford Bitcoin Group.
MODERATED BY: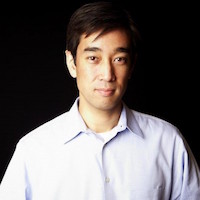 Tomio Geron, Special Writer, Wall Street Journal
Tomio Geron writes about technology, venture capital and startups for WSJ Pro Venture Capital and The Wall Street Journal from the Journal's San Francisco bureau. Previously he worked at a startup company. Prior to that, he was a staff reporter at Forbes magazine, covering technology and venture capital, and also edited the Midas List of top technology investors. Before that he was a reporter at Dow Jones, writing for VentureWire and contributing to WSJ.com. He received a William R. Clabby Dow Jones Newswires award. He has also worked at newspapers covering crime, courts, health and other topics.
Spaces are limited and offered first-come, first-served. By registering you agree to our terms of use.*
---


About the Whole Entrepreneur:
Based on our research and interaction with thousands of global entrepreneurs, the Nasdaq Entrepreneurial Center has identified seven essential founder attributes: Creativity, Vision, Independence, Organization, Communication, Self-Confidence, and Leadership. Our programming is rooted in this philosophy by providing individualized learning paths for founders focused on their abilities as a leader to create long-term, sustainable growth.