ALTER EGO COSTUME PARTY

Wednesday, October 31, 2012 from 8:00 PM to 11:00 PM (EDT)
Event Details
THE AISC GROUP [Atlanta INTERNATIONAL Social Connections] is hosting this year's COSTUME PARTY as an ALTER EGO THEMED EVENT!
---
 If you have been to one of our private parties before, then you may have an idea of what is in store for you. This is NOT a business/networking event (but feel free to  talk shop if you must...)
Time to let your hair down and step outside the proverbial box in an atmosphere of friendliness, feasting and frolicking fun.  Everyone needs to do this now and again. 
* COMPLIMENTARY DELICIOUS FOOD *
* COMPLIMENTARY GLASS OF WINE FOR EARLY ARRIVALS (limited) *
* THEMED $5.00 COCKTAIL SPECIALS *
*PRIZES * GAMES * MUSIC * GENERAL MIRTH *
~  FREE PARKING ~
---
ACCESS
RSVP TODAY: SPACE IS LIMITED
TICKETS ARE $5.00 FOR MEMBERS & $10.00 FOR NON-MEMBERS 
If you would like to qualify for the $5.00 ticket - join our 300+ social group -  click here.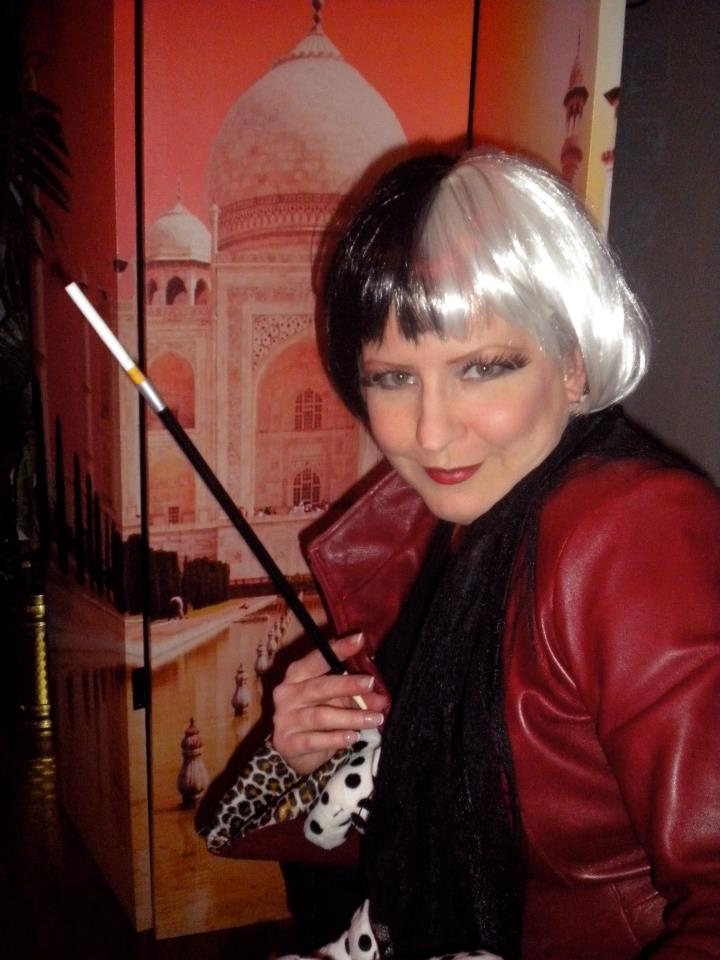 (Last year's FAVORITE Costume - The Fabulous Cruella!)
---
NOT FAMILIAR WITH COSTUMES?
Members & Guests are encouraged to wear something fun!  It really adds to the excitement of the night.  This can be something as exuberant as a FULL STAGE COSTUME or as simple as a BANDANA & EYE PATCH! The important thing is that you make the effort to dress DIFFERENTLY from your usual attire.  
Feel free to wear either a mask or a costume... or both!! It's entirely up to you. It's more about letting your hair down, having fun, letting go of the everyday norms. A few hours to enjoy just being YOU! That's what's important!
---
COSTUME IDEAS
If you  are not familiar wih costume parties, here are some ideas:
(A) Visit your local Party City or Target or one of the Costume Stores that spring up in the fall. Look for any of the following;
INTERESTING WIGS OR HATS

CREATIVE MASKS

ANYTHING THAT APPEALS TO YOUR ADVENTUROUS SIDE!!!!

UNUSUAL ACCESSORIES

SERIOUSLY - HAVE A LOOK AT WHAT IS IN THE STORES THIS MONTH!!

 
(B) Go to the back of your closet/attic and pull out something fun & nostalgic!
(C) Here is a list of other vendors that may interest you...
INTERNATIONAL EDGE: DRESS AS A SPOOKY/FUN LEGEND FROM ANOTHER NATION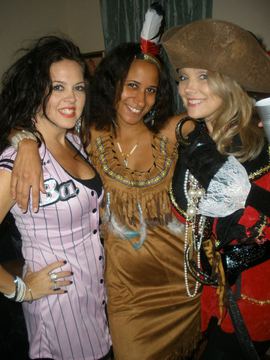 WE ARE NOT RESPONSIBLE FOR WHERE YOU GO AFTERWARDS, BUT YOU WILL START YOUR NIGHT OFF ON A HIGH NOTE WITH OUR CREW..... ;-)
---
PLEASE NOTE
Over 21: This party is for adults, 21 and over so please make arrangements with your babysitter - tell her you'll be home late!
RSVP REQUIRED:  As always, this event is BY INVITATION ONLY. If you have any questions about attendance or inviting others, please call 404.919.2777
ESCAPISM IS HEALTHY FOR THE SOUL!
---
When & Where

APRES DIEM
931 Monroe Drive
Atlanta, GA 30306


Wednesday, October 31, 2012 from 8:00 PM to 11:00 PM (EDT)
Add to my calendar
Organizer
Atlanta INTERNATIONAL Social Club (AISC)
PLEASE NOTE: Most Events are posted via The Club's meetup event page.
We host 2 - 4 event every month!
Only public events are promoted on other platforms (such as Eventbrite) outside The Club.
CLICK HERE FOR LARGE GALLERY OF EVENTS
Atlanta INTERNATIONAL Social Club
The Premier Social Club for Atlanta's Cosmopolites