Altar Call: American Religion in Presidential Politics
Description
The United States may be a nation without an official religion, but religion has played a major role in presidential elections, particularly in the past century. Various denominations have sought to wield their influence and impart their values at the ballot box. Alliances have been formed at times across sectarian lines on the basis of shared liberalism or conservatism. In the aftermath of the tumultuous and divisive 2016 election, Professor Samuel G. Freedman will guide us through this fascinating and contested terrain. Freedman is an award-winning author, columnist, and professor. He is a visiting professor in English and Journalism at the University of Minnesota for 2016-17.


This event is sponsored by the Department of English through its SEE Budget (Supplies, Equipment, and other Expenses) and the Minnesota Journalism Center, School of Journalism & Mass Communications, along with History, Jewish Studies, Political Psychology, Political Science, and Religious Studies.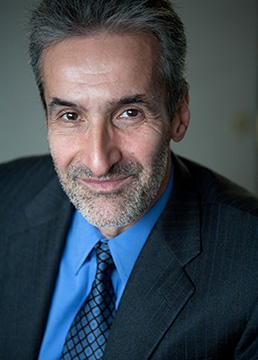 A columnist for The New York Times and a professor at Columbia University, Freedman is the author of the eight acclaimed books. Freedman was a staff reporter for The New York Times from 1981 through 1987 and currently writes the column "On Religion." From 2004 through 2008, he wrote the "On Education" column, which won first prize in the Education Writers Association's annual competition. He was also a regular columnist on American Jewish issues for the Jerusalem Post from 2005 through 2009. He has contributed to numerous other publications and websites, including The New Yorker, Daily Beast, New York, Rolling Stone, USA Today, Salon, Tablet, The Forward, Ha'aretz and BeliefNet.

A tenured professor at the Columbia University Graduate School of Journalism, Freedman was named the nation's outstanding journalism educator in 1997 by the Society of Professional Journalists. In 2012, he received Columbia University's coveted Presidential Award for Outstanding Teaching. Freedman's class in book-writing has developed more than 80 authors, editors, and agents, and it has been featured in Publishers Weekly and the Christian Science Monitor. He is a board member of the J. Anthony Lukas Book Prizes and Religion News Service as well as a judge in the non-fiction category for the Sami Rohr Prize for Jewish Literature.

Freedman holds a bachelor's degree in journalism and history from the University of Wisconsin-Madison, which he received in May 1977. He lives in New York with his wife, Christia Chana Blomquist Freedman, and his children, Aaron and Sarah.