'Alphonse Mucha: The Illustrator Who Changed the Advertising World' Webinar
Sales Have Ended
Registrations are closed
If it's been less than one week since this program aired, then you still have time to register for the replay! Simply email support@nyadventureclub.com with your name, email address, and the webinar replay you're interested in viewing, and we'll send over an invoice — once paid, you'll get access to the replay for the remaining time.
Sales Have Ended
Registrations are closed
If it's been less than one week since this program aired, then you still have time to register for the replay! Simply email support@nyadventureclub.com with your name, email address, and the webinar replay you're interested in viewing, and we'll send over an invoice — once paid, you'll get access to the replay for the remaining time.
Can't make it live? Register and get access to the full replay for one week! New York Adventure Club | www.AdventureClub.com
About this event
Alphonse Mucha arrived in Paris in 1887, living in relative poverty as an obscure illustrator for many years. On Christmas Eve in 1894, the Lemercier printing firm was tasked with making a poster for the reopening of a play featuring one of the world's most famous actresses, Sarah Bernhardt. Mucha happened to be one of the few illustrators available over the holidays, so it fell on him to design the poster by New Year's Day. What resulted was a poster that captivated Paris — one that would launch his design career and help him become one of the most celebrated graphic designers of the Art Nouveau period. This is the story of Alphonse Mucha and how his posters changed the advertising world.
Join New York Adventure Club as we explore the Paris portion of Alphonse Mucha's career, and the exhibition Alphonse Mucha: Art Nouveau / Nouvelle Femme formerly debuted at Poster House — through exhibitions, events, and publications, this museum presents a global view of posters from their earliest appearance in the late 1800s, to their present-day use.
Led by Poster House Chief Curator, Angelina Lippert, our digital showcase of Alphonse Mucha and his ground-breaking posters will include:
An overview of Poster House, the first museum in the United States dedicated exclusively to posters, which opened its doors in the Summer of 2019
The story behind Alphonse Mucha's rise to fame and advertising career, which all started when he met the legendary Sarah Bernhardt, the most famous actress of the time
A discussion around Mucha's artistic style, which used alluring, strong women to advertise everything from cookies to bicycles, and alcohol to rolling papers — all inspired by his professional relationship with Bernhardt
The profound impact of Mucha on the future of posters, and how his designs helped elevate women to be a part of a buddying 20th-century world with newfound independence and social agency
Afterward, We'll have a Q&A with Angelina — any and all questions about the Mucha or general poster history are welcomed and encouraged!
Can't make it live? Don't worry, you'll have access to the full replay for one week!
See you there, virtually!
*Immediately upon registering, you will receive a separate, automated email containing the link to join this webinar
**For the best possible viewing experience, please ensure you're using the latest version of your internet browser — Google Chrome is the most compatible. Exact technical requirements and a webinar user guide will be shared in the automated confirmation email upon registration.
***A full replay of the experience will be available to all registered guests for up to a week
Alphonse Mucha: Art Nouveau / Nouvelle Femme
"I predict you will be famous" — Sarah Bernhardt
Alphonse Mucha, born in Moravia, came to Paris in 1887. Over the next 8 years, he emerged from obscurity to become the most celebrated graphic designer of the Art Nouveau movement. His intricate designs and gorgeous subjects were so popular that he produced pattern books for fellow designers and students, and his publishers repurposed his advertisements for hundreds of other products.
But his style and status all started when he met the legendary Sarah Bernhardt, the most famous actress of her day. Mucha's first poster for her not only launched his graphic design career, but elevated her fame, as the public buzz for the image was completely unprecedented.
From that moment on, Mucha used alluring, strong women to advertise everything from cookies to bicycles, alcohol to rolling papers. These women were part of a budding 20th-Century world wherein they had newfound independence and social agency. Through them, Mucha changed the world of advertising and brought Art Nouveau to the streets.
Testimonials
"Information & pictures I had never seen before from my favorite artist. Also learned things about other artists and events similar or pertaining to the same topic" -Sara
"The talk was really informative and really interesting! The pace was really good, and saving the questions for the end really helped with that" -Candice
"Loved the very conversational approach the guide took - she was great and absolutely hilarious!" -Katherine
"The instructor was knowledgeable. She spoke clearly and presented extremely interesting information and had great slides." -Dawn
"The presenter was knowledgeable, entertaining, and totally at ease in both delivering the information and answering questions. She didn't miss a beat! I was thoroughly engaged right to the end. My first webinar with the Adventure Club and have already recommended it to my network." -Karen
"Very informative presentation on a fascinating topic. The speaker was very knowledgeable, friendly, welcoming, responsive to Q&A in the chat, and provided many visuals. It ran long enough that it covered the topic in more depth... excellent angle on topic so relevant to interpreting today's advertising." -Janet
"She was a great presenter. Great enthusiasm, well organized, well presented, and just fun." -Ginny
"The curator was extremely knowledgeable and her storyline comprehensive. Her presentation skills were great. Images were really well done. Loved the whole thing!" -Robin
"The presentation content was really good. I liked that I could attend virtually, with people from all over the US. The cost was perfect. I would definitely be interested in more events like this." -Christina
"Angelina is an excellent speaker, and was quite informative." -Judith
"The speaker is extremely knowledgeable and spoke in a way that kept one's attention" -Joanna
"So informative, presenter was so eloquent and fun to listen to." -Norbert
"The curator who gave the lecture was so informative & her presentation was spot on. Could have listened to her for hours!" -Elayne
"Curator was extremely knowledgeable, topic was wonderful, and I love that I have access to re-watch it for a week!" -Christine
"The presenter was very professional, the quality of the slides was excellent, and the story of Mucha intriguing." -Christa
"Learning so much more about an artist whose work I have admired for decades." -Margo
"We loved the interactive, spontaneous question answering. The presenter was so knowledgeable and funny! It was great, and we highly recommend it." -Stephanie
"Quite an interesting bit of art history. Loved the tidbit about the tax stamps on the front of the posters. (I immediately checked our Alcazar d'Ete poster, but no tax stamp :-). What beautiful posters!" -Pam
"Knowledge of curator and excellent presentation style. Answering questions along the way." -Aline
"Guide was excellent and very familiar with subject matter." -Pamela
"Very interesting and lively presentation." -Anna
"Very well organized, very informative, delivered in a highly entertaining enthusiastic way." -Philip
"Informative with a good flow of information & images. Instructor was lively & interesting." -Taunja
"Excellent presenter. The topic covered was as advertised." -Alison
"The historical context, comparisons of what had been done prior and by others at the same time both help highlight Mucha's breakthroughs." -Michelle
"Angelina was an excellent and engaging presenter who clearly knew what she was talking about." -Bonda
"Speaker very knowledgeable. Great slide set." -Joanne
"The presenter had so much experience that she was able to answer everyone's questions." -Darci
"The material and presentation was fantastic." -Linda
"Presenter was engaging, knowledgeable and fun. The software interface with separate chat & question windows was really nice." -Brandy
"Angelina Lippert was a fantastic presenter !..VERY knowledgeable , well spoken and humor for good measure !...Kudos to her." -Lynda
"Angelina Lippert obviously knows her stuff! She also took the time to answer every question asked by viewers." -Well laid out seminar, speaker obviously an expert in the topic. She was personable & entertaining as well as informative. Great slideshow. Would definitely go to another one!" -Susan
"Excellent and knowledgeable speaker." -Sheila
"Great visuals. Extremely knowledgable speaker." -Albert
"Breadth of information by the presenter. Very interesting topic and presentation. Slides were great. However, for the last part of it there was no image of the presenter which made it harder to follow." -Deborah
"Great topic and well covered by enthusiastic and knowledgabke speaker." -Jeff
"The moderator was excellent, and the posters were beautiful. So interesting!" -Evelyn
"Focused yet ample amount of information. Very good quality of images. Pace. Length of the presentation." -Jenya
"Lively, informative, and enthusiastic. Angelina is deeply interested in her project, and that makes the viewer want to learn more." -Jo Ellen
"Lecturer was experienced with comprehensive illustrative lecture and an expert in her field. Her transition between her talking points and answering questions was seamless." -Brandee
"Angelina was great! The webinar was very informative and had lovely visuals." -Shelley
"Angela's expertise, her ease with the topic, and how she engaged with the audience. The chronology and macro to micro perspectives, placing him in the culture of the time and explaining his groundbreaking influence on commercial art. How well she handled storytelling and questions while keeping the webinar moving. The price was fair, and it was easy to register and join." -Pamela
"Very personable and knowledgeable presenter. Kept my attention easily because of her knowledge and personality." -Barbara
"A lot of background info great images and so much information. I was in commercial printing for years and did a lot of work for Boston MFA the Whitney. Love posters and art." -Vincent
"I liked Angela, who was quirky and fun. I like that she was so knowledgeable. She had good info that flowed out naturally." -Gretchen
"The speaker was exceptionally knowledgeable, had excellent slides, and presented in a very engaging manner." -Susan
"The speaker was very dynamic and obviously knew her stuff. It's a luxury to see so much Mucha one after another." -Beth
"Angela was erudite and a great speaker." -Andrey
Disclaimer
By attending a New York Adventure Club experience, you accept our terms of service.
Categories: Virtual, Art & Entertainment
Organizer of 'Alphonse Mucha: The Illustrator Who Changed the Advertising World' Webinar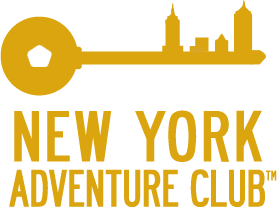 NEW YORK ADVENTURE CLUB
Unlock Your City
We give you insider access to the city's best-kept secrets. But we're so much more than a tour company.
WHO WE ARE

We are a community-driven club that curates the most unique experiences in town, with a focus on history and storytelling. We show you a city you never knew existed, and offer a community you can't live without.
You won't find our special-access tours and exclusive events anywhere else. Think after-hours tours of New York City's most celebrated spaces, themed parties in unexpected locations, and weekend excursions to incredible destinations. All of our events end with social hangouts so you can meet people who love exploring as much as you do.
THE 'CLUB' IN NEW YORK ADVENTURE CLUB

Our current community is more than 23,000 members strong and includes everyone from recent NYC transplants to lifelong residents. Whatever borough you're from (or city or country, for that matter), we'll make it easy for you to take full advantage of the unique places and great people this city has to offer.  
WHERE WE GO
To ensure a one-of-a-kind experience each and every time, we handpick events and outings specifically for the New York Adventure Club community. Recent events include:
* An after-hours tour of New York City Hall
* Special access into some of New York's most coveted private social clubs, including the Explorers Club and National Arts Club
* Petting baby kangaroos, holding sloths, and feeding leopards at Staten Island Zoo

* An NYPD Precinct tour, including a meet-and-greet with detectives and Emergency Service Unit crew members
* A tour of the Polish Consulate led by the Consul General and Vice Consul General of Poland

* A special-access tour of Brookhaven National Laboratory and its Relativistic Heavy Ion Collider (RHIC)
* A Halloween party in a historic gothic crypt, complete with a five-piece brass band
Subscribe with our newsletter to get the inside scoop on the city's most interesting events: http://eepurl.com/1cnVH
Unlock Your City with New York Adventure Club