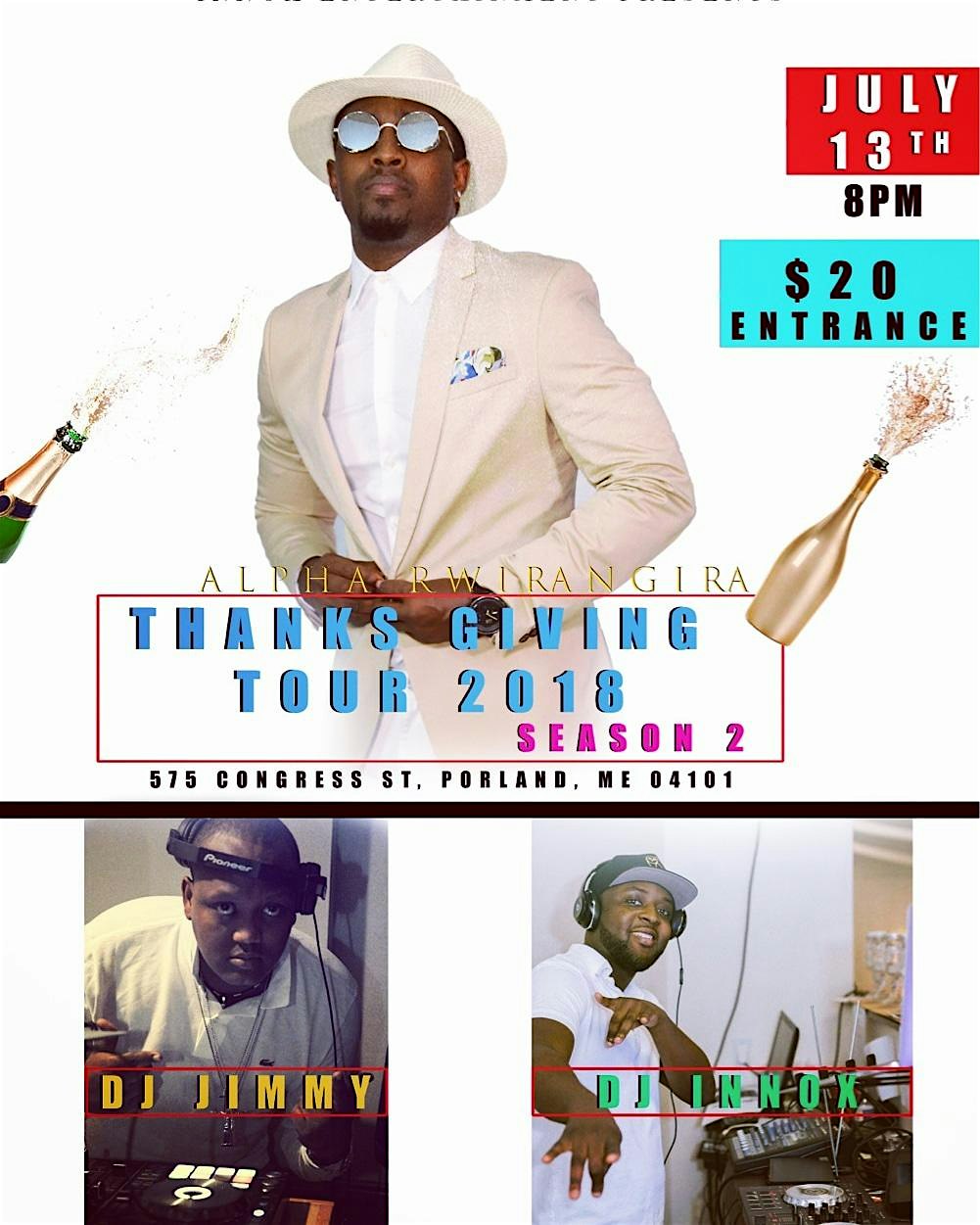 About this Event
ALPHA RWIRANGIRA 
​Alpha Rwirangira was born on the 25th of May 1986. He is born from a Rwandan father and a Tanzanian mother. He was born in Tanzania Mwanza. He went to almost four primary schools before graduating from his primary seven education due to the fact that his family used to travel a lot. He went to Uhuru primary school, Mwenge Primary school and both schools where in Shinyanga. Then he was transferred to Nyabohanse Boys in Kenya. And he was finally taken back to Omukalilo English medium in Kagera Tanzania. After his primary school graduation he was selected to go to Musoma Technical for his high school, but his father got a job in Rwanda and he was transferred to Aprend Secondary school. He graduated in 2008.
In 2009 he went for Tusker Project Fame where he emerged the winner. After winning the East Africa Tusker Project Fame #TPF3 then his professional music career began. This lead him to record and collaborate with Tanzanian A.Y. on a song called Songa Mbele, and Bebe Cool, on Come to Me.
People started to speculate his nationality after discovering that he shares blood with A.Y of Tanzania and this made many think he's Tanzanian too since he is a cousin to A.Y In 2010, Rwirangira finalized and released his debut album called One Africa an album that promoted unity and reconciliation among Africans, he then launched it in Rwanda, Kenya, Uganda, Tanzania, and Burundi.
In 2012 Rwirangira moved to the United States to attend Campbellsville University, in Kentucky to pursue his studies where he is doing his degree in Business Administration with an emphasis in Marketing.
In 2012 during his Christmas vacation in Rwanda, Rwirangira recorded two singles, one with King James "Connected", "Beautiful" with Peace and "African Swagger featuring Rah P. In 2013 he worked with Lamia Good on a song called "Heaven" in 2014 he released two hit singles called "birakaze" which means beyond measures featuring Kidum and a gospel song called "Amashimwe" which means "Thanks giving ". Alpha will be graduating in December 2015. He also released a new single called Katarina.
In August 2016, Alpha Rwirangira released a hit hit single named YAMUNGU which means GOD's love and plans are not of men. He has recently release another song called MERCI. These two songs are amazingly doing well on the east and African air waves.