Multiple Dates
ALPFA OC: Your Financial Journey to Wealth SEP 10, 17, 24
About this Event
The ALPFA OC Zoom Series are events presented online at no cost. We invite all who are interested to join. Your Finance Journey to Wealth online event will be interactive; you will gain insights into key concerns, challenges and strategies:
If you came into some money, like a tax refund or bonus...
If you had to find a way to reduce expenses...
How do you feel about your ability to manage your own debt...
When did you last check your credit score...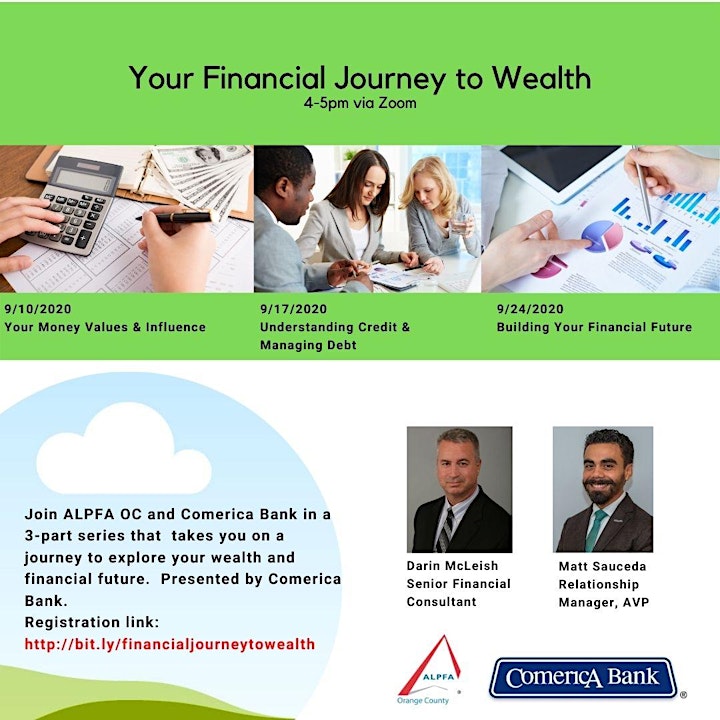 Our distinguished VIPs include:
Darin McLeish, Senior Financial Consultant, Comerica Bank
Matt Sauceda, Relationship Manager AVP, Comerica Bank
Rose Arevalo, President, ALPFA OC
Fernando Sauceda III, Vice President, ALPFA OC
This event takes you on a journey to explore your values, credit, debt, wealth and financial future.
SEP 10 Session 1 will focus on examining your values towards money and the influence money has on what is important for you.
SEP 17 Session 2 helps participants understand credit and how to manage debt.
SEP 24 Session 3 will define how to build your financial future.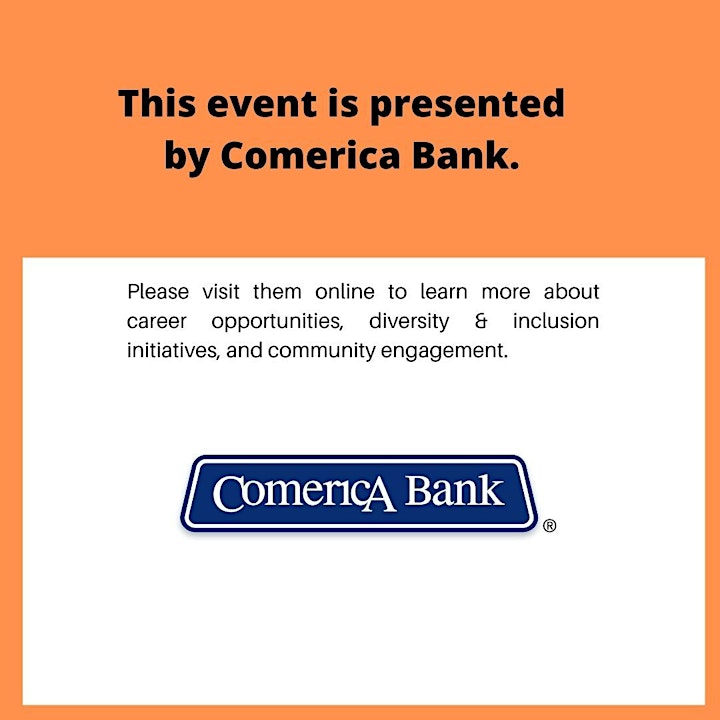 Do you have questions? Connect with us at info@orangecounty.alpfa.org