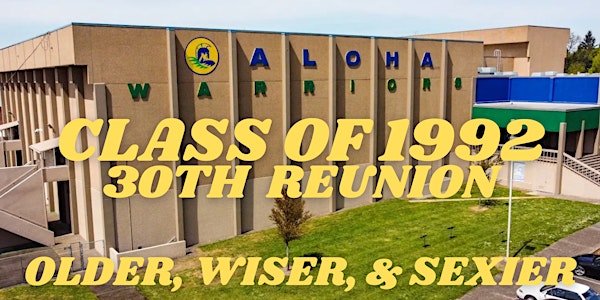 Aloha High School Class of 1992 Reunion
Location
Venetian Hillsboro
253 East Main Street
Hillsboro, OR 97123
30 years...WTF! This party called life is just getting started. Come celebrate 30 years since we graduated from Aloha High School!
About this event
Who: All 1992 graduates of Aloha High School, along with a guest if they so desire
When: Saturday, August 13, 2022 from 6-10pm
Where: The Venetian in Hillsboro
Attire: Semi-formal. Think summer wedding.
Price: $80 per guest plus ticket fees. Prices go up to $100 after June 1st. Ticket sales end on July 12, 2022.
Calling all fans of New Kids on the Block, Boyz II Men, The Cure, Prince, and Wham! of course. You know who you are because you are a kid of the 80s and you graduated in 1992.
An intrepid group of volunteers has come together to ensure that our 30th high school reunion happens in 2022. This is no fancy-pants production, think grassroots effort. But the venue is hot and so will you be.
Tickets include entry to venue, appetizers, and one drink ticket. There will also be a DJ, tables & chairs to sit at (should you need a break from dancing), and a no host bar should you need more booze. If you haven't been to the Venetian Theater in Hillsboro you are in for a treat. It's a gorgeous newly renovated space.
There will be lots of other fun events planned around the weekend that we hope you will attend. If you want to volunteer to organize an event (i.e. walking tour of AHS, round of golf, wine tasting, bowling, dancing, laser tag, etc), please reach out to Jennifer Tamayo or Manish Gooneratne and let them know what you want to volunteer to organize. Jennifer's email is: Jennifertamayo74@hotmail.com; Manish's email is: manish.gooneratne@gmail.com
We hope you make a whole fun weekend out of this event. If you live out of state, this will be worth flying in for!
Additionally, we will be raising funds for the Go Warriors! Aloha High School Opportunity Fund. This fund was initiated by Aloha High School Alumni to create opportunities with optional class and extracurricular activities for current students in the development of career and personal interests. The goal for our 1992 class is to raise $3,000! Just go to this link to donate: https://fundrazr.com/AHS_GoWarriors_22-23?ref=ab_8PxKwqfwKnq8PxKwqfwKnq
Please let all your old (well not old, just former) AHS friends know about this event. We want all 400+ graduates to know about it and come! And please bring your significant other too- we have plenty of room for all! Please note you have to buy a ticket for your guest.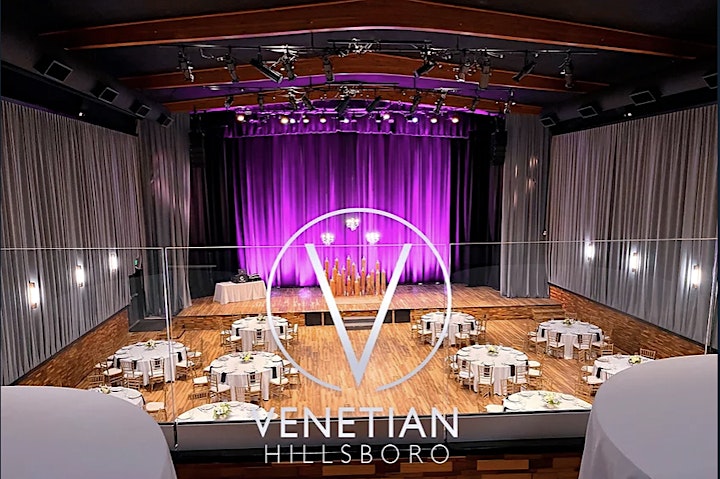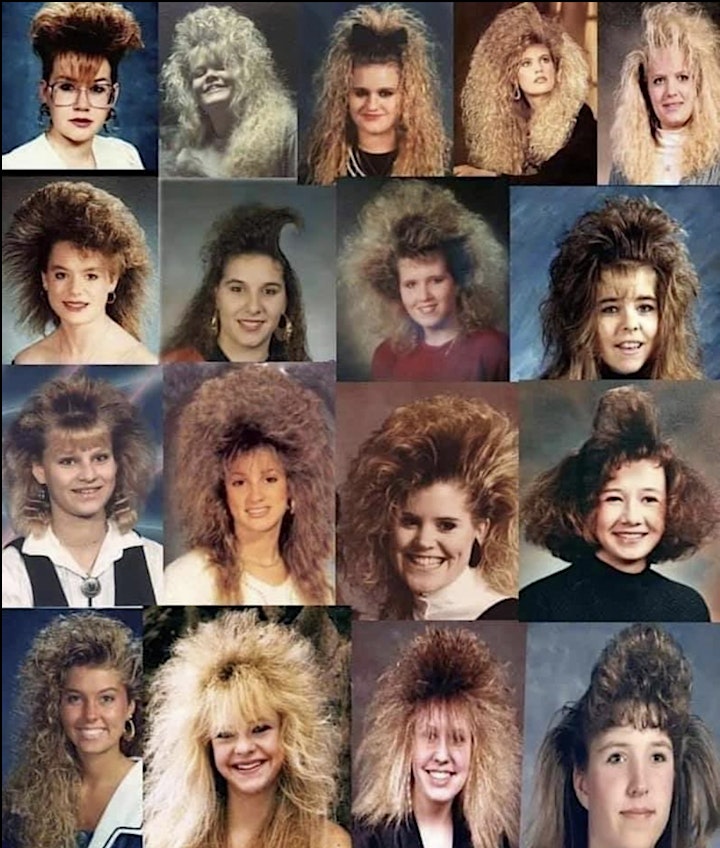 ^^Not actual AHS students, but could have been. You know who you are, and so does AquaNet.^^