(Almost Sold Out) 2018 Kansas City New Year's Eve (NYE) Limo Bus Bar Crawl...
Description
Video reminder for the event: http://bit.ly/2BWEeEF
Festivities in 3, 2, 1!
Party with Waldo & Brookside Bars for NYE Limo Bus Crawl!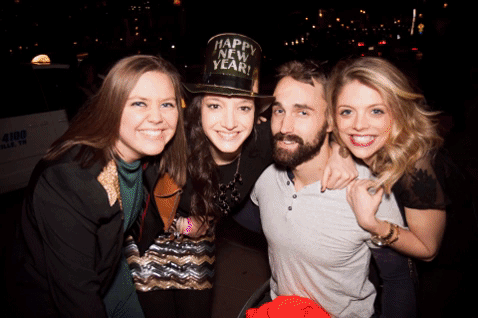 Check In Location The Well (7421 Broadway) (8-10pm)
Waldo:
Waldo Bar (7438 Wornall Rd) - $3 Fireball, $3 Domestic, $4 Wells & $5 Mules
The Well (7421 Broadway)
Tanner's (7425 Broadway St)
Lew's Grill and Bar (7539 Wornall Rd)
Westport:
Gambal's Social Club (4116 Pennsylvania Ave) - $4 Wells, Bottles: $2 PBR, Highlife, Rolling Rock, $3 Bud Light, Coors Light, Miller Light, $4 Blvd Wheat, Blvd Pale Ale, Tallboys: $2 Hamms, $3 PBR, Highlife, Rolling Rock, Schlitz, $4 Bud Light, Coors Light, Miller Light
Brookside:
Charlie Hoopers (12 W 63rd St)
Venues (More to be announced and subject to change!):

Check out who is signed up to go on Facebook!
Package Includes *Additional Venues and Information will be added*:


* Limo Bus Transportation (9:30 PM-1:30 AM Hop On/Hop Off, Rotating Loop)

* Drink Specials ($3, $4 & $5 Specials)

* Photo Hunt (Reflect on 2017)

* No Cover (You may still have to wait in line)

* Champagne Toast @ Midnight (Provided by Venue)

* Party Favors (Provided by Venue)

* Registration 8-10pm (MUST COME - Please Do Not Be Late)

* First Time Lyft users, use code BeSocial for $5 in rides!

* Have a large group or a ton of friends!? https://www.eventbrite.com/affiliate-register?eid=33412369296&affid=169319014
* Portion of proceeds benefits local charity

**This is a hop on hop off event! Limo Buses will do a constant loop and should arrive to each venue every 15 minutes (traffic pending). There is no assigned seating and it is not meant to ride around all evening, but to and from different locations.


We stay compliant with all state liquor laws
Must be 21+ w/ State Issued ID
No Refunds

Please contact the organizer directly with any questions.