Description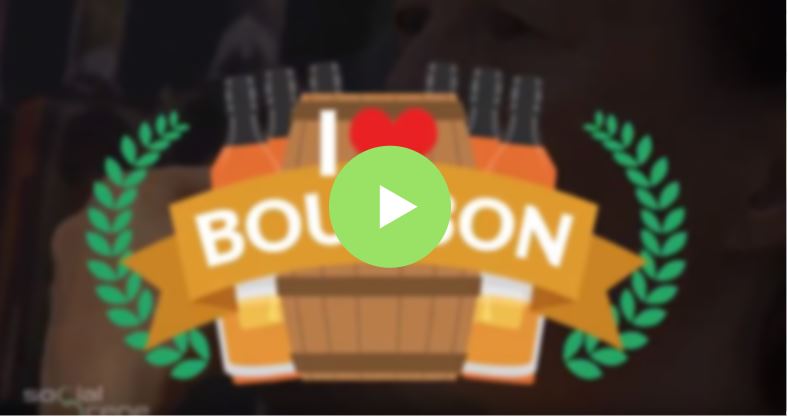 Bourbon lovers we are back in our 6th year with a special bourbon event to overwhelm your palate and overjoy your taste buds!

30+ bourbons will be on display and available to try!
Take a look at some of the best local whiskey brands in Indy!
Saturday September 15th, from 12-3pm you will enjoy the fine tastes of several bourbons (10 tasting tickets and additional available for purchase with 100% going to charity), 1 full whiskey drink, giveaways and raffles, and entertainment!

Limited Availability so BUY NOW!


Check out who is going on Facebook.
https://www.facebook.com/events/820567178140482
Get Paid For Bringing Your Friends
https://www.eventbrite.com/affiliate-register?eid=45202590164&affid=209060119
Attend this event for free and win a trip for 2 to Dublin for St Patrick's Day - Discover how HERE
Save $5 Per Ticket When You Sign Up HERE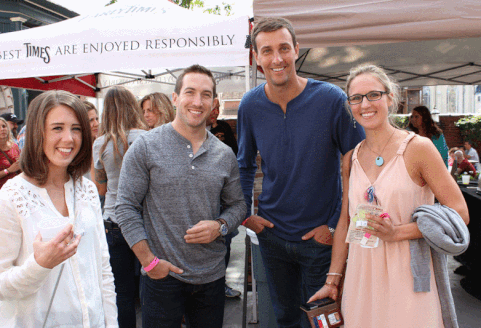 Package Includes


I Heart Bourbon - Tasting Party (Over 30 Bourbons On Site!)
10 Bourbon Samples (Included, More Available For Purchase - Charity Donation),
$5 Promo card
Live Entertainment
Vote for your top brand! Use #IHeartBourbonFestival #Indianapolis and Tag Venue to Win Prizes!
First Time Lyft users, use code BeSocial for $5 in rides!
Featured Food & Drink Specials
Brands Participating:
Apple Jack
Basil Hayden Dark Rye
Blackberry Whiskey
Blong Orange Bitters
Bloody Butchers 1.5 year
Bloody Butcher's Creed 6 Months
Bloody Buther 1.5
Bourbon Barrel Blackberry Wine
Breckenridge High Proof
Brown Sugar Simple Syrup
BT
Carl T
Clyde Mays Origianal - 85 proof
Clyde Mays Special Reserve Whiskey 110 proof
Clyde Mays Straight Bourobn 92 proof
David Nicholson Reserve
Doctor - Honey
Doctor - Peach
Eagle Rare
EH Taylor Small Batch
Heirlooms Creed
High West Whiskey American Prairie Bourbon
High West Whiskey Campfire
High West Whiskey Double Rye
High West Whiskey Rendezvous Rye
Hotel Tango Bourbon
Jack Daniel's Single Barrel Barrel Proof
Jack Daniel's Single Barrel Rye
Jack Daniel's Tennessee Rye
JB Repeal
Jim Beam Apple
Jim Beam Black
Knob Creek Single Barrel
Maker's 46
New Holland Beer Barrel Bourbon
Old Forester 1897
Old Forester 1920
Old Overholt Rye
Orange
Rabbit Hole Sherry Finish
Rebel Yell Bourbon
Rebel Yell Ginger
Rebel Yell Root Beer
Rebel Yell Small Batch Bourbon
Rickhouse Rye
Sazerac Rye
Small Batch
Straight Edge Bourbon
Traverse city Cherry Bourbon
West Fork B-Street Blues
Westland American Single Malt
Westland Peated Finish
Westland Sherry Wood Finish
Widow Jane 10yr Bourbon
Woodford Reserve Double Oaked
Woodford Reserve Malt

When: Sept 15th (12PM-3PM)
Why: Enjoy an afternoon of connecting with friends, family and bourbon enthusiasts alike! #BeSocial
Who: A great crowd of professionals eager to taste, connect and network.
This event stays compliant with all state liquor laws
Must be 21+ w/ State Issued ID
No Refunds
Be ready to party with a dynamic group of people of all ages, mostly 25-45 year old professionals, though all are welcome!
FAQ:
What do I need to check in?
Please be prepared to show your QR code on a mobile device to be scanned or a printed ticket.
Unable to attend?
Unfortunately, there are no refunds, but you can transfer your ticket to a friend. Login to your Eventbrite account, select transfer and edit the attendee info.
Any additional questions feel free to email info@besocialscene.com
*We Do Not Price Match, Credits or Refunds (prices go up and down based on capacity and promotional offers, Social Scene does not match a past or future price)