The sole purpose of this dinner/dance is to raise money to offset some of the fees we will accumulate with our youth Travel Basketball Team.
About this event
Between playing summer basketball throughout NYC, traveling to Hampton, Va in July to Compete in the D3 nationals & preparing for our upcoming sleep away basketball camp In Benson,NC Set for mid August 2021. We need to raise money to help give our future leaders & student-athletes a fun filled memorable experience this summer. Especially after being confined to their homes do to the pandemic. It's always been bigger than basketball with AMF, so we decided to set up a host of events that will expose our young men to more than just the sport. ( Ex. College tours, group discussions, lectures, trips, & a few fun activities)
If you are unable to attend but wish to make a donation please contact Coach Jaivon at 347.967.7182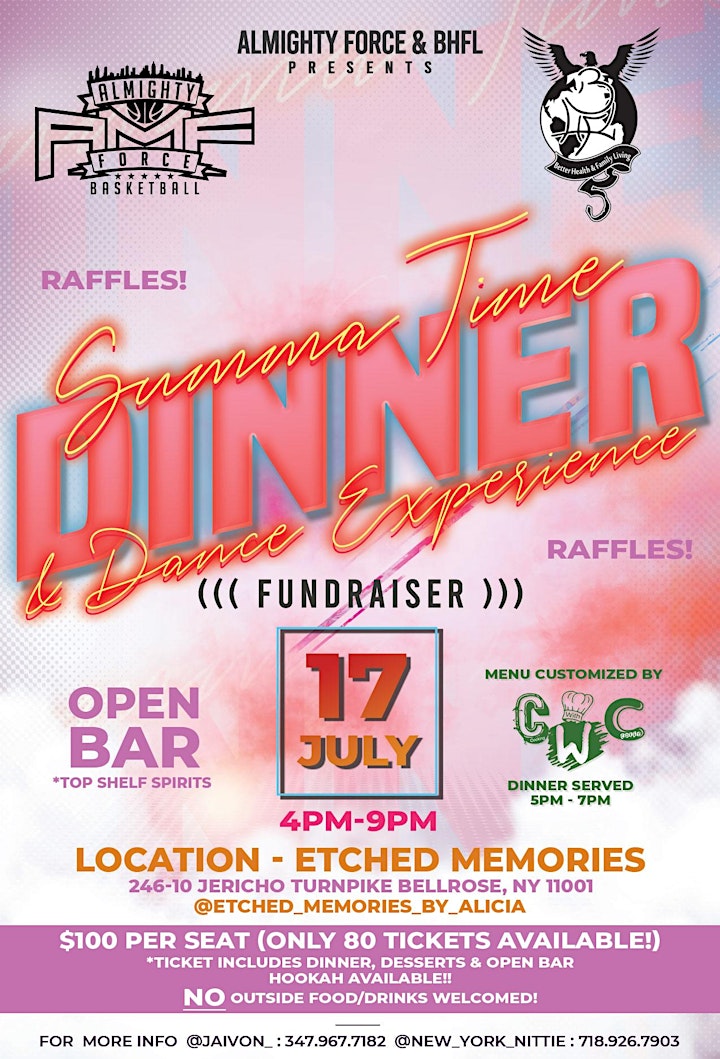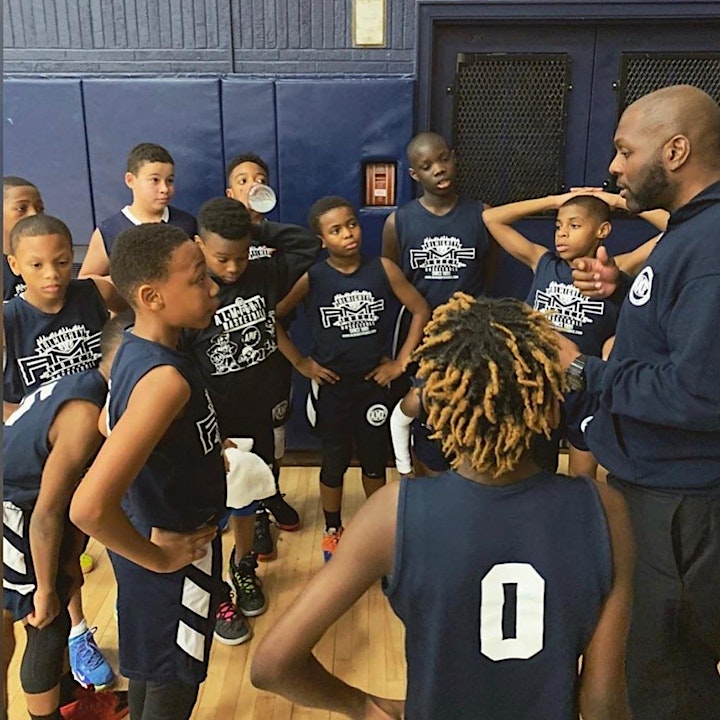 Organizer of Almighty Force & BHFL Summer Time Dinner/ Dance Experience FUNDRAISER
Jaivon "Hood" Martin, native of South Jamaica Queens and raised in South Ozone Park Queens, was born on November 30, 1982. Attended ps155Q, MS226Q , August Martin HS &  Graduated from John Adam HS Jan 2001. Worked for the south ozone park beacon @ MS226Q from 96-2005 (part time) Worked as a youth Couslelor, senior counselor , & recreational specialist. From 6/2005 to 6/2008 I worked for the New York police dept. school safety div.  & Begin my career at the new York city dept of corrections as a correction officer in 6/2008 assigned to facility Robert N. Davoren Center where I'm currently assigned to the adolescent response team (A.R.T).   
I Started  coaching at the age of 13 for the  program I'm now President of "Almighty Force, LLC (a basketball organization created by his father and uncle in June of 1991).  Almighty force service children, adolescents, and adults daily by hosting a series of basketball leagues/tournaments, clinics, and practices. AMF also host major community events involving health awareness, 'back to school' drives, coat drives etc. 
Jaivon has been coaching and playing basketball since the age of thirteen Growing up under AMF, he always envisioned it becoming an AAU basketball program and today AMF ismentioned amongst the most respectable organizations on the circuit. In addition, he is in the developmental stages of a non-profit organization that will teach life lessons and skill building using art, music and sports along with awareness workshops in hopes of helping to mold young people into our future leaders. Jaivon aspires to keep kids off the streets and to gain and keep their attention through positive outlets.
Multi-talented, he was also once involved in the music industry as an underground rap artist. He recorded music and showcased throughout the New York City area for most of his adolescence and early adulthood. Though, Jaivon has shifted his interests towards coaching and inspiring the youth, he can still write a few bars from time to time.