Location
12355 NE 13th Ave unit 403 404
12355 Northeast 13th Avenue
#unit 403 404
North Miami, FL 33161
Perfect for your next night out, GISELLE is an immersive and vibrant cabaret twist on the infamous ballet classic.
About this event
Alma Dance Theater's: GISELLE
9/30/22 + 10/1/22
8:00 PM - Miami, FL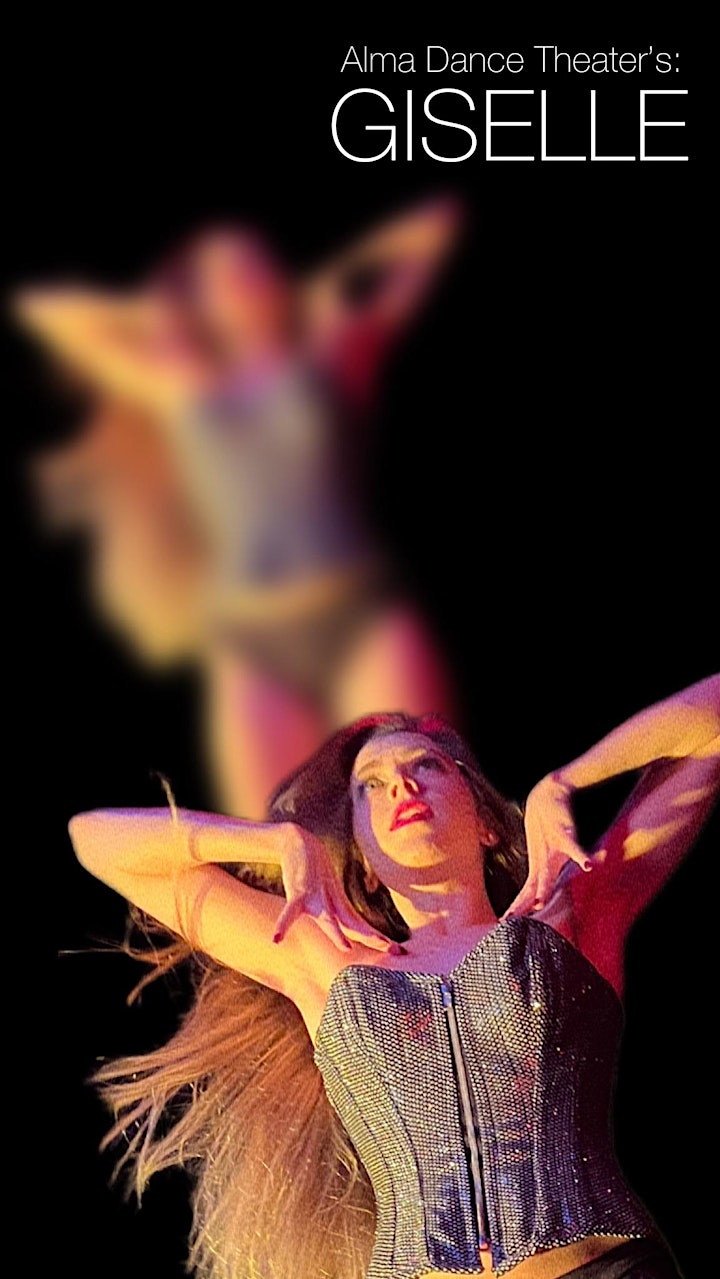 The up-and-coming NOMI Arts District is ready to make your night in Miami unforgettable with Alma Dance Theater's: GISELLE - a live immersive event that brings you into this cabaret twist on the infamous classic ballet.
Alma Dance Theater is proud to present the premiere of their brand new show GISELLE , in the equally brand new event and production space: Black Box Media Miami - which has partnered with their neighbors, Epoca Brewing , to make your perfect weekend night feel just right.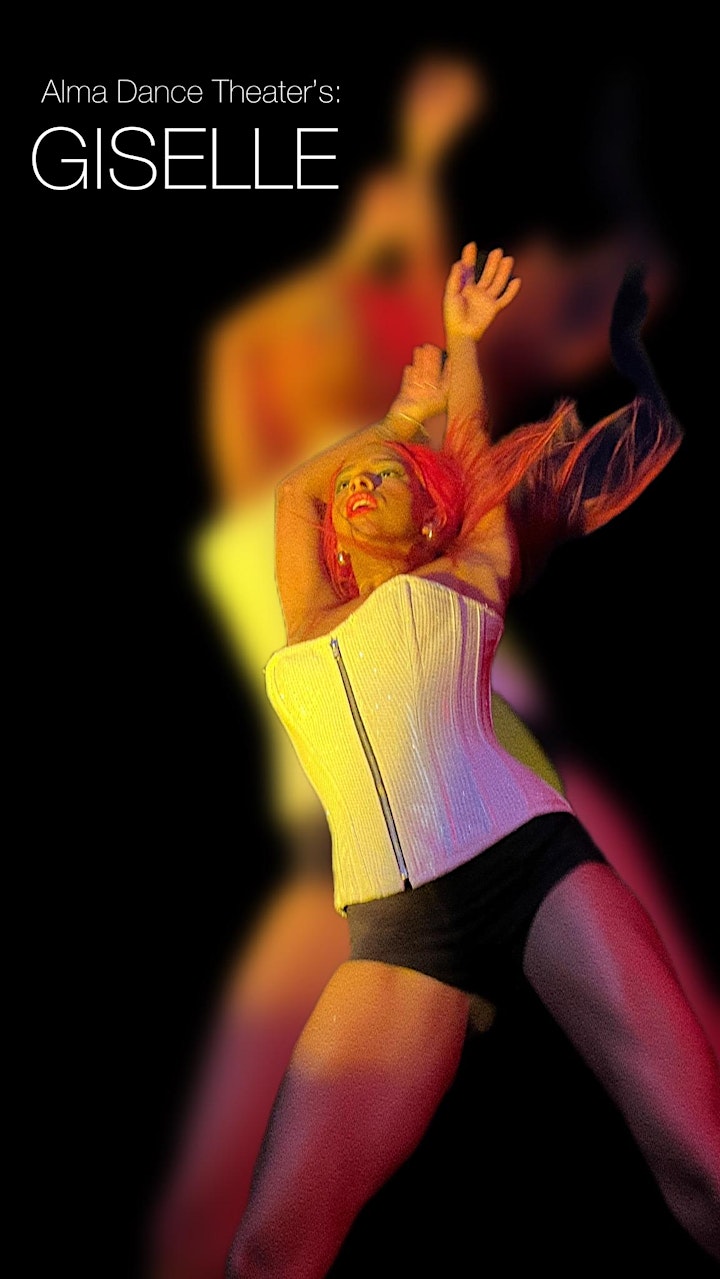 Traditionally, GISELLE is the ghost-filled story that tells the tragic, romantic story of a peasant woman who falls for the flirtations of the deceitful, and disguised Duke Albrecht, who is already engaged to someone else. When the lie is revealed, the fragile Giselle dies of heartbreak, and in her afterlife, Duke Albrecht must face the otherworldly consequences of his careless seduction.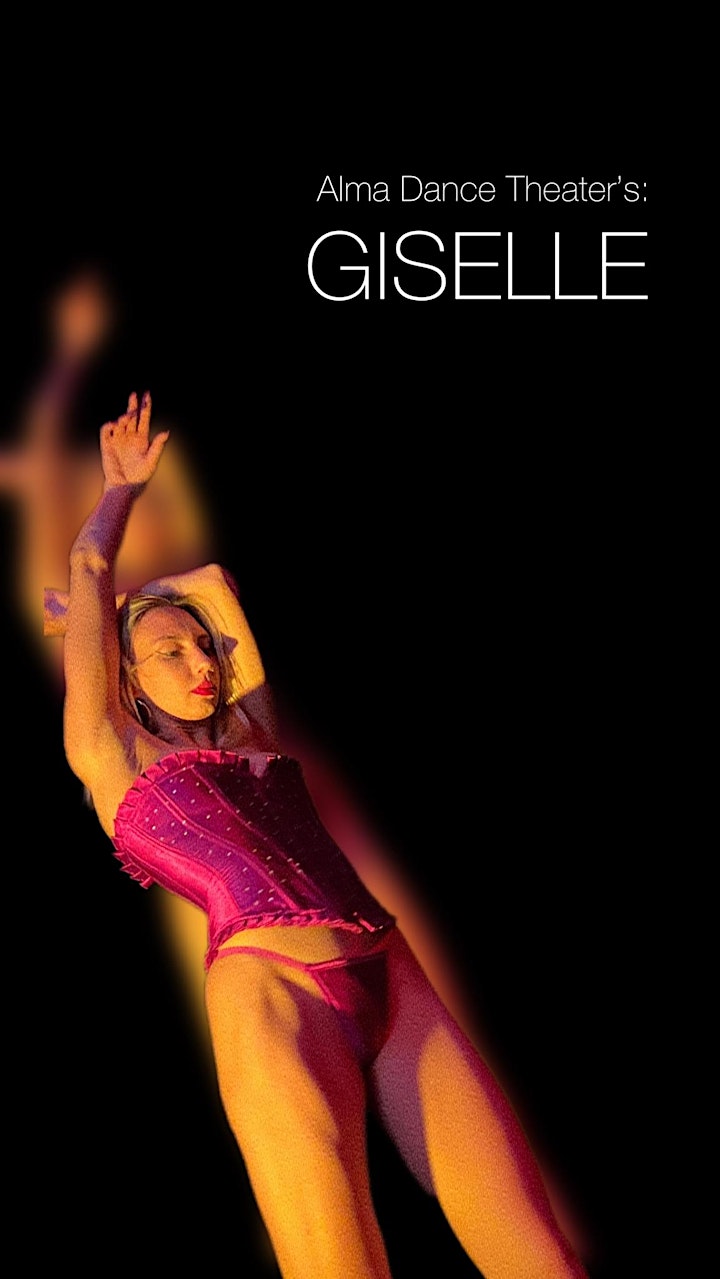 In this all-femme ALDT twist on the classic ballet, created and directed by Alma Dance Theater's Marissa Alma Nick, Giselle (performed by Marisa Turner) is the star of an infamous cabaret, who has fallen in love with Victoria, the owner of the club (guest performed by choreographer Marissa Alma Nick). However, Giselle discovers that Victoria is quite the philander, and has been gaslighting Giselle through several text messages, and it is this unspeakable deceit and heartbreak, that eventually drives Giselle insane, and causes her to faint.
When Giselle faints, she finds herself in a surreal parallel universe; one that symbolically mirrors the revealing night at the cabaret, and gives flight to her ultimate revenge fantasy. In this colorful fever dream, Giselle imagines herself and her friends from the cabaret (performed by Briana Mendez, Reshma Anwar, Marissa Simmons, Jessica Gilmore and Stephanie Amador), as ruthless vixens who are to avenge her broken heart, by capturing Victoria and forcing her to face her cunning decisions.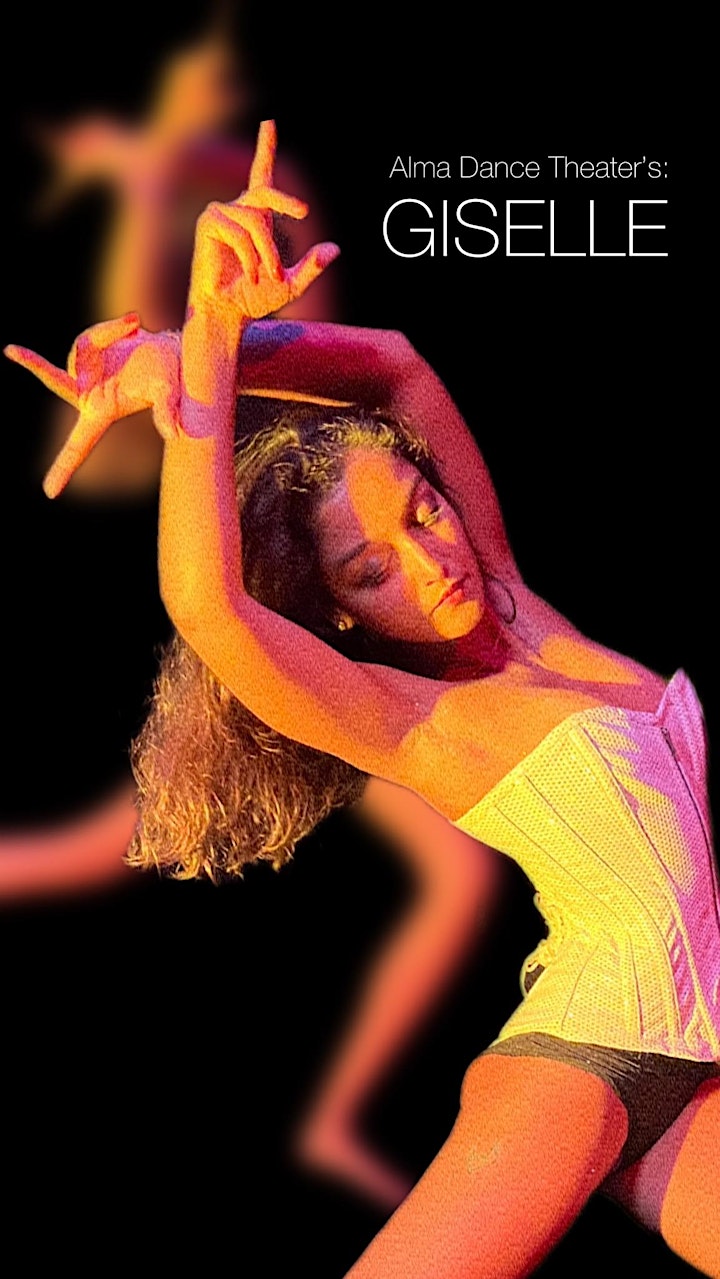 BLACK BOX MEDIA MIAMI
12355 NE 13TH Av, Units 403-404 North Miami FL 33161
FRIDAY 9/30/22
Doors: 8:00 PM
Show: 8:30 PM
SATURDAY 10/1/22
Doors: 8:00 PM
Show: 8:30 PM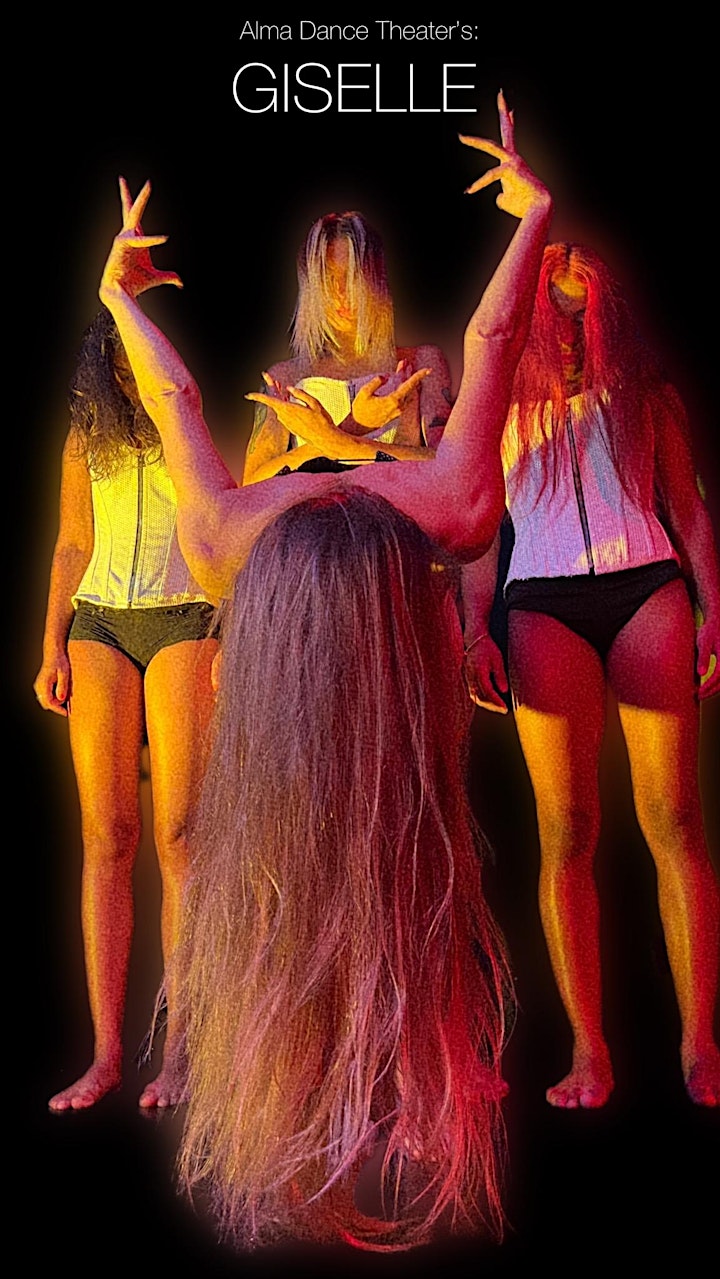 PARKING:
Free Street Parking
Lyft + Uber suggested if you want to indulge in Epoca Brewing during the show!
TICKET OPTIONS:
*** IMMERSIVE EVENT***
Please be advised that there is NO SEATING at GISELLE by ALDT, as this is an immersive event, and encourages the audience to move with the show, and avoid staying in one place. Therefore, all tickets are considered GA and priced at one tier.
See past Alma Dance Theater shows: