Let's talk about the role of allies in social justice! Nuanced dialogue, art writing, & music—ALL PROCEEDS go to Rutgers Cancer Institute
About this Event
In discussion: What is the role of allies in the movement toward racial justice? How can allies move from ally to accomplice—and what does that mean to both allies and people of color?
Rhea Mokund Beck and Gail Greenstein moderate a conversation that will dig deep and uncover truths. Rhea is a chronic do gooder, thinker and activist. She's spent her career at the intersection of philanthropy, media arts and culture. She is the co creator of a super secret invitation only book club which focuses exclusively on the work of authors from marginalized communities.
Gail received her coaching certification from Columbia university in 2016 and wrote her thesis on how executive coaches can use a lens of intersectionality, power, privilege and oppression to make safe spaces for their clients. She has been writing and speaking about this topic ever since.
Together, we'll discuss and examine thoughts, feelings, and experiences, and react to relevant art, writing, and music. And we'll sip on cocktails (or mocktails or water!).
Let's see where the conversation takes us...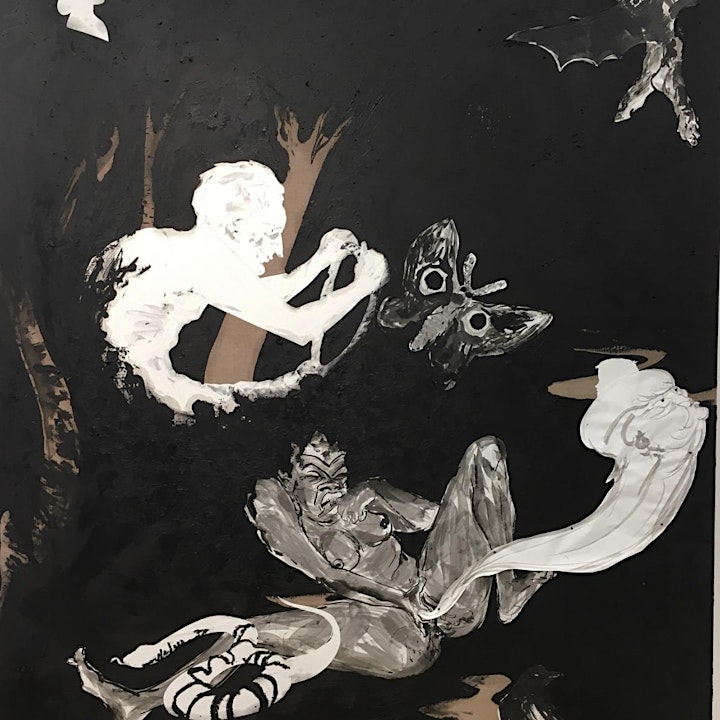 Art:
Top—Faith Ringgold
Bottom—Kara Walker