Female fronted Texas Blues Rock!
About this Event
There's something about Texas. Open up the history books and you'll find the Lone Star State at the eye of every rock 'n' roll storm. Pull up a stool in any bar-room and you'll still hear Southern gentlemen spin stories of ZZ Top, Johnny Winter and Stevie Ray Vaughan. Now tip a ten-gallon hat to the bandleader writing her own name onto the state's famed back pages, as Ally Venable releases breakout third album, - Texas Honey Debuted as #2 on the Billboard Blues Charts featuring Eric Gales and Mike Zito.
A Power house from the Lone Star State, the Ally Venable Band has ignited excitement in the modern blues scene. Lead guitarist and vocalist, Ally Venable, started singing at an early age in church and at 12, picking up a guitar and finding her passion, established herself as a Texas Blues Guitar Slinger. Guitar Player Magazine stated that " Venable pulls off a stunner of gritty and/or sultry blues rock tunes embellished with lots of tasty guitar solos."
She has received many awards including the East Texas Music Award in 2014 and 2015 for "Female Guitarist of the Year" , three time winner of the "Blues Band of the Year," "Album of the Year," and "Entertainer of the Year," in 2018
2nd Place - Dallas International Guitar Show 10 Under 20 Contest 2015
Ally's 2018 release 'Puppet Show' debuted at #7 on the Billboard Blues Charts, featuring Gary Hoey & Lance Lopez.
Each of Ally's band mates are versatile on multiple instruments. Drummer, Elijah Owings brings a steady, and dynamic sound. Bassist, Braeden Stubbs & Keyboardist, Fernando De Los Santos bring a classic and energetic style when performing with Ally. They are the backbone of the band's Rockin' Blues sound, and they continue to represent the future of the blues.
Record Label: Ruf Records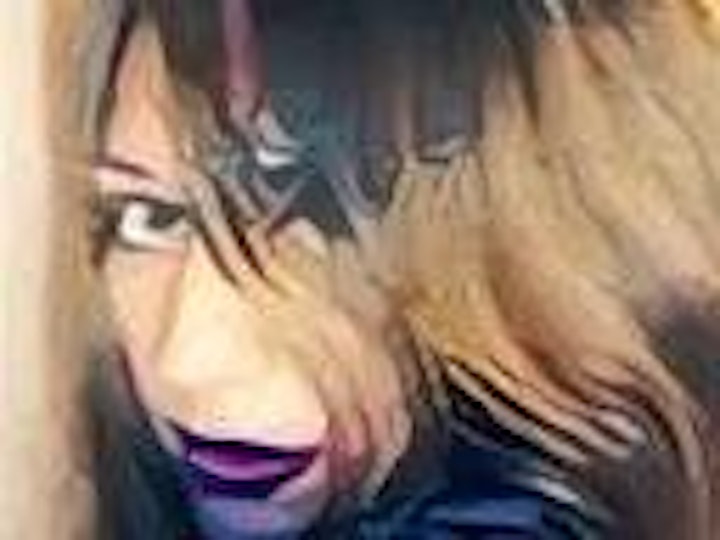 With a voice referred to as a "wonderful, marvelous instrument", stage presence described as "something you have to experience", and songwriting skills that are "top notch and refreshingly original", Robin Willis is one of the fastest up-and-coming singer-songwriters in Dallas, TX. Robin's vocal and songwriting approach, best exhibited in the Dallas-based Blues-rock band Blues, Love & Trouble, isn't limited to one particular style, but rather, draws on many influences that can't be pegged as one genre, per se. Sometimes mellow and smooth, sometimes gritty and powerful, undertones of blues, rock, and even a little Texas country color Robin's distinct voice. Combined with songs that speak for themselves, each melody unfolds layer after layer of sultry, multi-faceted goodness.
Robin's extensive performance experience & varied song styles have blessed her with the opportunity to collaborate with a wide array of groups and venues, including the Keene Camarata Orchestra, The Cu-Vee Band, The Aria Chamber Chorus, The Dallas Opera Chorus, Union Performance, Septien Entertainment Group, The Oaks School of Ballet, The Artisan Center Theater, Salero, The Fender Benders, The Brave Combo Band, and a host of others!
Robin is part of the Dallas-based band Blues, Love & Trouble. Primarily a Blues-Rock band, interspersed with some jazz, folk, and Texas country influences, they perform with anywhere from 2-6 people, in both acoustic and electric settings and stages. Combining a unique and varied instrumentation, spellbinding harmonies, & great songs that speak for themselves, Blues, Love & Trouble is a force to be reckoned with.
With hundreds of past performances under their belt, they have each performed at a host of venues, events, & festivals including House of Blues Dallas, Hard Rock Cafe Dallas, Morton H. Meyerson Symphony Center, The Cottage Lounge, Nate's Seafood, 2Kats, The Goat Neighborhood Blues Bar, Farina's Winery, The Oak Cliff Centennial Festival, Alton Management Annual Corporate Gatherings, Parkland Hospital/March of Dimes Fundraisers, Scottish Rite Hospital Fundraiser, CPLC Annual Bishop's Pro-Life Benefit Dinner, Cowboy Philly's , Vetoni's on Main, The Winedale Tavern, Muddy Waters, Greenville Avenue Bar & Grill, Longshots, The Prairie House, Reno's The Bishop Arts Festival, Jingle Bells on Bishop Festival, The Nativity in Arlington, The Abordaze Festival
The Plano Balloon Festival, The Dallas Arts Festival, Unity Explosion Conference, Denison Suzy Q's, Splitsville Arlington, The Crescent Hotel, The Hilton Anatole Hotel, The Golf Club of Dallas, Southwestern Adventist University, The Lakewood Country Club, Its a Grind Coffee, Cafe Brazil, Potbelly's, Shuck N' Jive, Stroker's, St. Elizabeth of Hungary, Blessed Sacrament, Cathedral Dallas, The Landmark Ballroom, St. Rita's Christ the King, Trinity Christian Church, Holy Spirit Church, Holy Cross Church, St. Patrick's Church The 8.0 Bar, Cats Top Cats, The Mucky Duck, The Leave Me Alone Bar, The Pound, Poor David's Pub
The New Amsterdam Coffee House, White Rock Coffee, Sol Irandis, Dick's Last Resort, The Iron Cactus, The Gallery, Judge Beans, The Step-up Lounge The Artisan Center Theater, Southern Nights, The Nodding Dog, The African American Museum Dallas, Lonestar Sports Bar, Lonestar Cafe, O'Reilly's, The British Rose, The Eagles' Nest, Blue Canyon, Pacific Rim, Fat Ted's, Uptown Bar & Grill, and Club Dada for the I Showcase Music Exhibition in Oct. 2011.
Robin's past projects include a collection of Pro-Life music, in collaboration with the Dallas Guadelupe Catholic Radio Station in 2009, followed by a successful performance of the title song "Precious Babe" at the largest Dallas Catholic Pro-Life Committee event, The Bishops' Annual Pro-Life Dinner.
Robin was a featured soloist for The Keene Camarata Orchestra throughout their 2009 and 2010 seasons. Her performances of "Voi Che Sapete" and "Ombra Mai Fu" were met with immense praise! Robin's voice was described by one as being "wonderful, eloquent, and inspiring with a full range of sound."
2009 also found Robin performing as a guest artist for a host of others including the Austin-based salsa band Salero, The Fender Benders, and a Benefit Recital Concert at the Golf Club of Dallas.
Robin also landed a supporting role in the full-length independent film
"El Libro Negro." Robin's performance won rave reviews and in 2010, she was featured in a 2nd Dos Compadres Productions film, "El Triunfo de Chencho."
In 2010, Robin traveled to New York for her debut performance
outside of Texas, alongside the distinguished Azeneth Gonzalez of Monterrey, Mexico. That same year, Robin performed as a guest artist for the Fort Worth-based rock band The Fender Benders and Top-40/R & B group The Cu-Vee Band.
In 2011, Robin finished her first role with The Artisan Center Theater in Hurst, TX in their production of HELLO, DOLLY! as a Nun and a member of the Singing Ensemble.
Robin was featured in Internet Celebrity Entertainment Review Magazine & Radio Show in 2011, with Washington D.C. Talk Show Host Steven R. Hill .
Robin is currently working on two full-length albums: one with Blues, Love & Trouble and a solo Christian Album.
Robin continues perform throughout the DFW area. Be sure to check out the 'Show' Tab to catch one of her upcoming shows!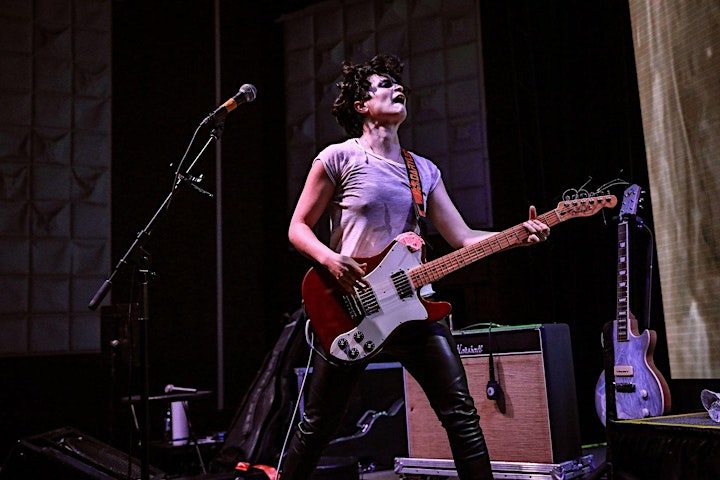 Israeli guitarist, singer and songwriter Bat-Or Kalo fronts her eponymous trio and also travels and tours the U.S. and Israel solo (wearing only her last name and her vintage Gibson electric guitar). Fiery, unbridled and electrifying, KALO's guitar chops and contralto voice are a force like none other. Sexy guitar. Infectious rhythms. Smoky vocals. KALO is groovesome rhythm & Blues meets fiery rock 'n' roll.
KALO defies convention, channeling power trios like The Police, The Jimi Hendrix Experience, Rush or Cream. Much in the vein of Led Zeppelin, the band fuses blues-influenced songs with rock and roll anthems and electric shows. With only a bass, guitar and drums, the band delivers powerful stage performances and an unparalleled sound.
Within the past two years, KALO has opened for Los Angeles-based rocker Andy Frasco, the godfather of British blues, John Mayall, Texas guitar phenom Chris Duarte and others. KALO has shared billing with acts like Avett Brothers, Robert Randolph & the Family Band and many more.
They were nominated for an Independent Music Award in the 2017 Best Alt/Indie Rock Album category for their album Wild Change
Born in Haifa, Israel, Bat-Or Kalo previously lived in New York City, playing as a guitarist in funk and fusion bands in NYC, including with the Dave Kolker Band and others. Her preferred guitar is her vintage 1950s Gibson Deluxe , but she's also known to pick up a Joel Edison resonator. While she's exclusively been a musician while living in the United States, she's also done stints in the Israeli army, in a sushi restaurant and bakery in Tel Aviv and various other jobs she didn't like nearly as much as playing her guitar. She is a graduate of Oklahoma City University's music program, and has even been seen strutting as the guitar player in the ensemble of Matthew Sweet's Girlfriend.
Performers
Date and Time
Location
Refund Policy