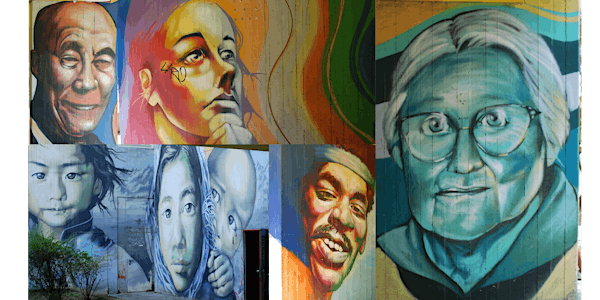 Ally Skills Workshop Train-the-trainers March 2019
Refund Policy
Refunds up to 1 day before event
Description
Do you want to teach people how to use their power and influence to support people of color, women of all races, LGBTQ+ folks, and members of other marginalized groups? Then the Ally Skills Workshop Train-the-trainers is for you! In this six hour class, you will learn to lead (or co-lead) the Ally Skills Workshop, which teaches people ally skills - tips and techniques for using their advantages to fight inequality and oppression with simple, everyday actions. All of the materials for the Ally Skills Workshop are reusable, modifiable, and redistributable for no additional fee.
This training is online using the free Zoom.us video conferencing software.
Prerequisite: You must either have participated in an Ally Skills Workshop, or watched the first hour of the Ally Skills Workshop video.
This training takes place across two days for three hours a day. You must attend both days. The dates are:
March 27 7:00AM - 10:00AM PDT (click here to convert to your time)
March 28 7:00AM - 10:00AM PDT (click here to convert to your time)

If this date does not work for you, please add your name and information to the train-the-trainers expression of interest list.
More about the Ally Skills Workshop
The Ally Skills Workshop is an intensive 3 hour-long discussion oriented workshop. The workshop leader (or co-leaders) begin with a 30 minute introduction that teaches people the basics about ally skills and how to have inclusive, respectful, productive discussions. Then the participants split up into groups of 4-6 people to discuss specific real-world scenarios in which an ally could take action. After a 5-8 minute group discussion, each group reports out what they discussed and what questions they have. The leader guides this discussion, answers questions, and suggests more ideas.
Facilitating this workshop is easiest for people comfortable with speaking extemporaneously in public, feeling and expressing compassion for people with different experiences than their own, and kindly but firmly disagreeing with people in front of others. Having significant experience as a member of a marginalized group is recommended but not required, especially if you are co-facilitating with another person who does have this experience. You can learn more about the workshop here, including the workshop slides and the full facilitator's guide.
Image credit and license: CC BY-NC-SA 2.0 Ade Bradshaw on Flickr, composition by Frame Shift Consulting. Commercial use by permission.