Allman Brothers Tribute: Midnight Rider with special guest, Jeff Massey
ALLMAN BROTHERS TRIBUTE with very special guest, singer/songwriter Jeff Massey of Steepwater Band
About this event
On Saturday, October 9th, Tom Lounges Entertainment brings MIDNIGHT RIDER to Northwest Indiana for the first time in years and to the historic HOBART ART THEATER for the first time to perform.
The ALLMAN BROTHERS BAND were one of the most influential rock groups in America. They were the foundation of the Southern rock sound with a mix of blues, country and jazz along with their powerful jamming that electrified audiences worldwide.
MIDNIGHT RIDER captures the essence of the Allman Brothers Band in all their Southern Rock glory, and gives audiences the kind of high energy live stage show that honors the remarkable talent and innovative abilities that were and always will be the Allman Brothers Band.
MIDNIGHT RIDER is a seven-piece Chicago based band comprised of seasoned musicians who have worked with everyone from Billy Preston to Willie Nelson to Ronnie Montrose to Buddy Rich. Each MIDNIGHT RIDER live performance is different and fresh, giving fans a true Allman Brothers Band experience.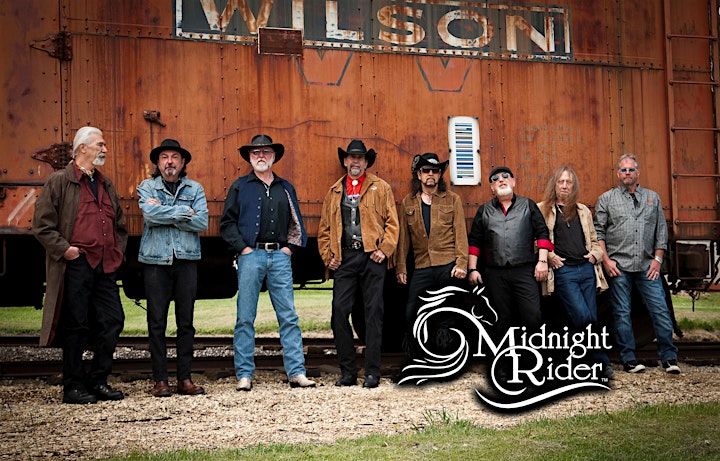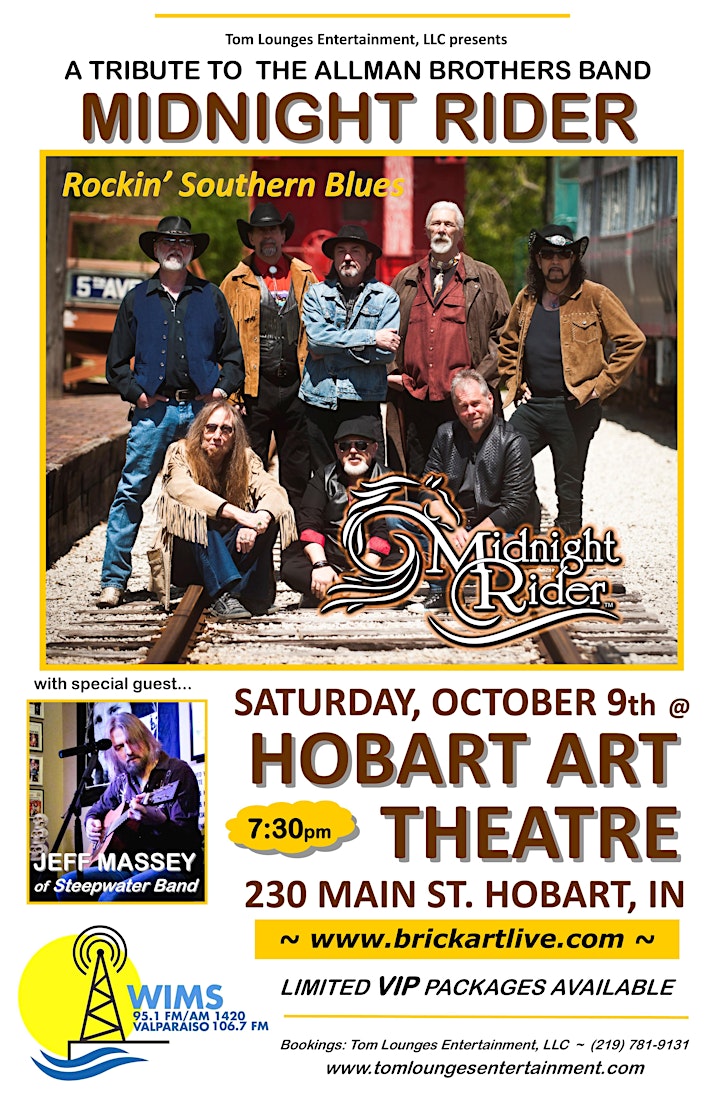 Organizer of Allman Brothers Tribute: Midnight Rider with special guest, Jeff Massey