Allium Market at the Brookline Village Library - CANCELED
Description
Sadly, our event with Allium Market, scheduled for 7 PM on Thursday, April 26, has been cancelled.
Please feel free to explore our other exciting Brookline Eats! offerings here.
---
Learn about Coolidge Corner's exciting new eatery, and some insider stories about the items they stock!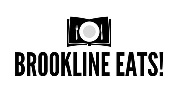 Part of the Brookline Eats! series.
Supported by a grant from the Brookline Community Foundation. Generously sponsored by the Friends and Trustees of the Brookline Library.